Why I Am Passing on the iPhone 4S
In the weeks building up the the launch of the new iPhone, I, like many of you, was excited to see Apple had cooked up for a market that has been flooded with a multitude of intriguing devices.
You see, I have an iPhone 3GS. I've had it for two years and my contract with AT&T expired shortly before Apple's iPhone event. And while I looked forward to the event as a tech writer, I was even more excited as a consumer.
I had made a few stipulations before the next-gen iPhone's launch. I wanted it to have 4G LTE first and foremost. But if it didn't, it had to be available on a swath of carriers so I had options. I also wanted to see a bump in screen size and a design devoid of glass. NFC support was the cherry atop my iPhone sundae.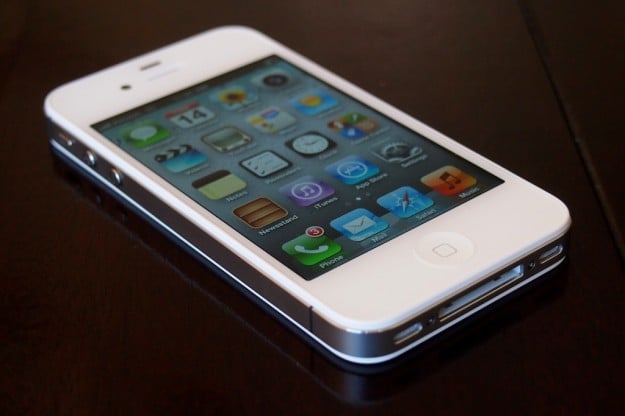 Launch day finally arrived and Apple delivered the iPhone 4S, a souped up version of the iPhone 4 that included a groundbreaking personal assistant called Siri. And unfortunately, Apple was only able to deliver on one of my requests. As you know, the iPhone 4S is available on the three biggest carriers in the United States for the first time ever.
Since the announcement, I have been going back on fourth on what to do. Do I pick up what many consider to be the best iPhone ever created? (We reviewed it and we loved it.) Or do I take a rain check and do something else with my money?
After five billion discussions with other people and six zillion internal debates, I have finally come to a decision.
I will be passing on the iPhone 4S.
Here's why.
iOS 5 on the iPhone 3GS
I was nervous about how iOS 5 would work on my iPhone 3GS. I had heard horror stories from iPhone 3G owners who had upgraded to iOS 4 and I expected a similar nightmare to occur after I was finally able to snag Apple's new software. Secretly, I was hoping it would be a bad experience so it would make my decision a whole lot easier.
Ditch the iPhone 3GS, get something new.
However, my time with iOS 5 on the iPhone 3GS has been the exact opposite. It has been nothing short of amazing. You can read about my thoughts in their entirety here, but I'll say this.
The software's stellar performance talked me right out of the iPhone 4S. I feel like the only thing I'd be paying for is Siri. Sure, it'd be nice to have a higher resolution screen and a dual-core processor but I don't think that those three things alone are worth the cost of the iPhone 4S.
Speaking of a steep cost, if I were to get the iPhone 4S, I'd have to sign a new two-year contract.
And at the end of the day, I just can't see myself calling the iPhone 4S my phone for the next two years, not with how well the iPhone 3GS handles iOS 5 and certainly not with the prospects of a re-designed, 4G LTE powered iPhone likely coming out next year.
iPhone 5
Before the launch of the iPhone 4S, there had been a lot of speculation about whether or not it would feature a new design. As we now know, Apple stuck to its formula and released a refreshed version of the iPhone in similar fashion to what it did with the iPhone 3G and the iPhone 3GS.
Now, I'm not saying that the iPhone 4S isn't a great phone. It is. But I think next year's iPhone is about to blow it out of the water and there is just no way that I am going to sign a new contract knowing that I'm going to be paying a steep ETF fee to AT&T.
So what has me so excited about the iPhone 5?
Steve Jobs reportedly wasn't heavily involved in the iPhone 4S. Instead, he was apparently working on the iPhone 5, a device that is said to be his last big project with Apple. This is probably a good enough reason on its own to wait and see what launches next year.
The iPhone 5 will most likely have 4G LTE support. Haven't seen how fast 4G LTE is? Check out this video. This is something that I've been wanting to pair with my iPhone since the end of last year and 2012 will likely make it a reality. AT&T's iPhone 4S model boasts impressive data speeds but they are nothing compared to the speeds a 4G LTE iPhone could produce.
I've made this clear several times. I hated the iPhone 4's glass design and I was saddened to see that Apple employed the same exact design with the iPhone 4S. I've had too many friends crack their phone. I hate how it feels in my hand. Durability and comfort are big for me and the iPhone 4S just doesn't satisfy them. The iPhone 5 is said to feature a new design, possibly that tear drop design we heard so much about. I'm willing to wait and see.
This year's iPhone came out in October and not during the summer months we became accustomed to. It would appear that this launch date wasn't planned. Instead, it was a delay. Apple works on cycles and I am fairly confident that the company will launch a new iPhone at WWDC in June of next year. What's another six months?
While none of this is absolutely, positively, 100% for sure going to happen, it's enough to make me pass on the iPhone 4S as my phone for the next two years. The iPhone 5 isn't the only phone that's grabbing my attention either.
Compelling Androids
Unless you've been living under a rock or have had a hard time putting Siri down, you'd know that there have been a ton of compelling Android devices that have launched in the past few weeks. We have the Motorola Droid RAZR, HTC Rezound and Samsung Galaxy Nexus, all with 4G LTE support, headed to Verizon in the next few weeks.
AT&T has also announced its first 4G LTE phones which include the Samsung Galaxy S II Skyrocket and the HTC Vivid.
Needless to say, these phones interest me, especially the Galaxy Nexus because of its vanilla version of Android 4.0 Ice Cream Sandwich and of course, its data speeds.
If I were to have to make a decision though, I would snag one of the Verizon phones over the iPhone 4S. 4G LTE, solid hardware and Android 4.0 would hold me over for two years I think.
None of the phones have come out yet which means that I can't come to a conclusion about whether to buy one just yet.
There is one phone that is currently crossed off my list though and seeing as how Apple has sold millions of iPhone 4S' already, my decision probably falls into the minority.
But I'm fine with that.
I'm not picky. I'm patient.

As an Amazon Associate I earn from qualifying purchases.