Why I Bought a Samsung Galaxy Note
It seems obvious from the credible rumors of a taller iPhone that Apple didn't get my message about wanting a wider screen phone, so I decided to trust those rumors and make a switch.
I bought the biggest Android phone you can buy, a Samsung Galaxy Note from AT&T. I'm very pleased!
Aside from getting a large 5.3 inch screen, I really love using alternative keyboards for input. In the past I'd jailbreak to get features I wanted with the iPhone, but my most recent effort resulted in an unstable phone and I went back to the stock. With an Android device I don't have to hack the thing to get a better input tool like Swype.
I specifically bought the iPhone 4S because I got caught up in the Siri excitement at launch. I know Apple calls it a beta, but my Siri experience underwhelmed me. It only worked half the time feel I live near their Maiden, NC data center, so I could walk to the Apple campus nearby and ask them to do my commands faster than I'd get a valid response from Siri much of the time.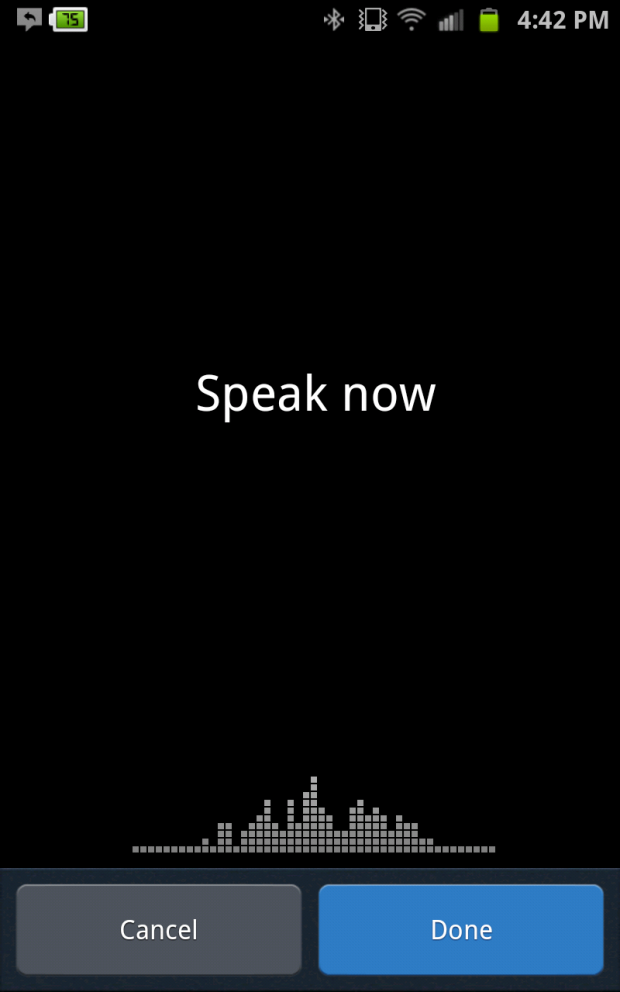 Using the Samsung Galaxy Note gives me access to S Voice, which is repackaged version of Vlingo that Samsung baked into the device. It works most of the time and does things Siri can't do yet, like launch apps or update Twitter and Facebook without a hack. Apple users can get a lesser functional version, which means it won't launch apps like the Android app.
The S Pen Samsung includes makes inking on my mobile a pleasure. I discovered Papyrus, a great replacement for the built-in S Memo app. With Papyrus I get smooth inking. I write with the pen and erase with my finger. I love it. It's a beta, but seems rock solid to me.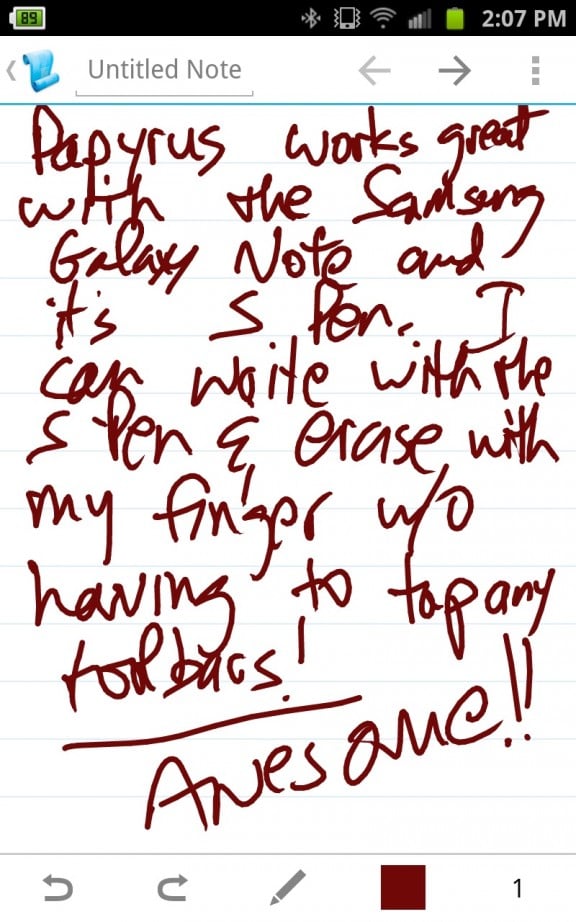 The S Pen takes screen shots by doing a tap and hold as you press the pen's button. I can mark up and edit the shot on the phone in a less than a minute. I coud do that on my iPhone but it took more steps than it does using the S Pen and I had to download apps to make it work.
I'm anxiously awaiting Ice Cream Sandwich. I could root my Note and install a version, but I wanted to play with the Note as it comes from Samsung for a few weeks. Hopefully Samsung and AT&T will hit their 2nd Quarter prediction for an ICS update of the Note. If not, I'll look into rooting it and installing the leaked ROM.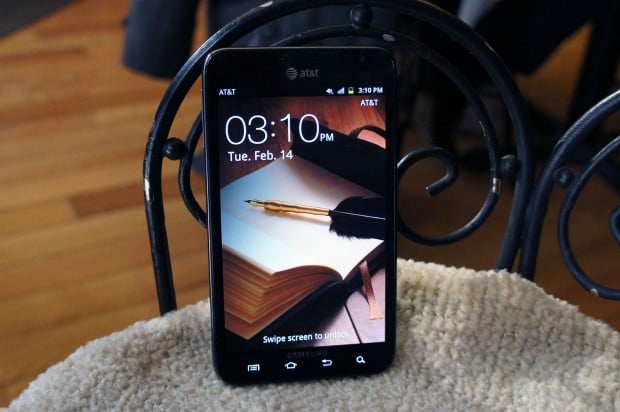 As the Note sales figures keep going up, I'm betting we'll see a number of accessories for the Galaxy Note. You can already get a number of attractive cases and other tools to complement the device.
I don't think I'll give up my iPad just yet. I do use it less now that I'm carrying this great big phone. I'm typing this article on my Note using the Logitech Bluetooth keyboard I bought to use with my iPad. The screen gives me super crisp text and I'm pleased with the combo.
I'm looking for some nice S Pen apps that take advantage of the great inking on the Note and some apps that make the large screen shine. You can help me out with a recommendation in the comments below.

This article may contain affiliate links. Click here for more details.