6 Reasons I'm Waiting for the Nexus 5 (2015)
Rumor has it, that Google has a new Nexus smartphone or two planned for 2015. Rumors suggest that Google will actually be releasing two smartphones to replace both the original Nexus 5 from 2013 and last years Nexus 6. And while there are plenty of excellent smartphones available now, here are multiple reasons why I'll be passing on most of them and waiting for the Nexus 5 (or Nexus 6) to arrive.
My first smartphone was the T-Mobile HTC G1, I eventually bought the Nexus One, and I've owned every Nexus smartphone ever released aside from the Nexus 4. I've been using the Nexus 6 since late October but it was replaced by the Galaxy S6 earlier this year, and is now my backup smartphone but I carry both around.
Read: LG Nexus 5 Release Date Rumored
Right now there are tons of excellent smartphones available like the Galaxy S6 or LG G4, and even the upcoming Galaxy Note 5 sounds promising. However, it's Google's two new smartphone's we've been hearing rumors about since back in March that have me excited. Below will be a few details regarding all the Nexus 5 rumors, and why it's the smartphone I'm waiting for here in 2015.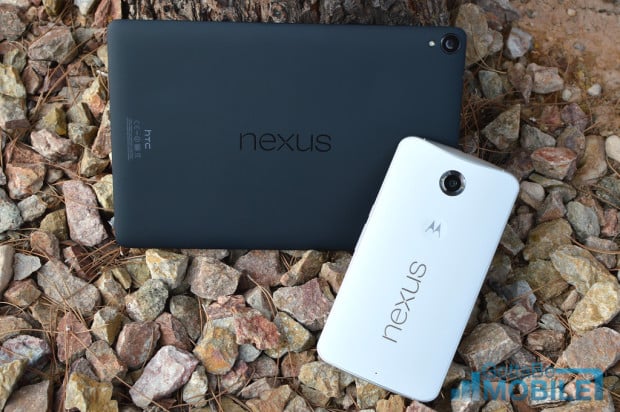 Perhaps a better title would be reasons why I'm waiting for the 2015 Nexus smartphones, and that's because rumor has it two smartphones are coming, two great devices that will take on all of the competition. I want them both, and will probably buy both.
At first we heard it would be LG, which made an excellent Nexus 5 that was close to being perfect but had a few small flaws. I replaced my Nexus 5 with a Google Play Edition Galaxy S4. Then we started hearing that a bigger Huawei Nexus 6 was coming this year instead, but would be 5.7-inches and slightly smaller than the massive whale of a phone that was the Nexus 6.
Lately though, all the rumors have started to align and it looks like Google will in fact take the same approach as Samsung and Apple, the two most successful smartphone manufacturers. Which is offer one lower-priced handset that isn't so big, then a phablet for those who'd like something bigger. Here's the rumored details about both 2015 Nexus smartphones.
The first two reasons are the two phones mentioned below. Well, at least according to rumors.
2015 Nexus 5 Specs (Rumored)
5.2-inch 1920 x 1080p P-OLED HD Display
8-core Snapdragon 620 Processor with 3-4GB of RAM
32 and 64GB of internal storage
13 megapixel F1.8 camera with OIS and Laser Autofocus (like the LG G4)
4 MP front camera
3,180 mAh battery with wireless charging
Rear power button with a built-in fingerprint scanner
Dual Front-facing speakers
USB Type-C Connector with Quick Charging Technology
Aluminum Frame with Matte Black Plastic back (like the original Nexus 5)
more
2015 Nexus 6 Specs (Rumored)
5.7-inch 2560 x 1440 Quad-HD Display
8-core Snapdragon 820 processor with 3 or 4GB of RAM (Maybe an 810)
32 & 64GB of internal storage
Android M (5.2 or Android 6.0)
21 Megapixel rear and unknown front camera setup
3,500 mAh
Aluminum Unibody Design
Fingerprint Scanner
USB Type-C Port
more
As you can see, these smartphones both sound simply amazing. Rumor has it the LG Nexus 5 will be a mix between the LG G4 and the original Nexus 5, and come in under $400. Sounds nice, right? We're also hearing it could arrive with Android M in September with a release date in early October, and the Huawei Nexus 6 might be released at a slightly later date.
Features & Software
Some of the new features almost all Android smartphones will have in 2016 will be fingerprint scanners, and USB Type-C connectors. Fingerprints are more secure, will work with Android Pay, and have tons of opportunity now that it's build right into stock Android. Samsung's current system is home-made, but with Android M fingerprint support is built right into Android.
USB Type-C brings reversible universal cords for charging and syncing, and blazing fast USB 3.0 speeds as well. This means charging will be easier, Quick Charge makes it faster, and data transfer will be quicker as well. Basically USB Type-C is the future, and Google will lead the pack with this. The Galaxy Note 5 decided not to use one, and the new OnePlus 2 has a fake USB Type-C connector that is still USB 2.0 speeds, with no added benefits aside from being reversible and can plug in either direction.
With the new Nexus devices we'll be treated to Android 5.2 M, which was announced back in May and set to be released before the end of Q3. This means before the end of September. The next version of Android will be here sooner than many think. Why buy current devices that will be outdated for months, when new Nexus phones are coming soon. That said, not everyone likes stock Android, but I do.
Competition
Everyone has different wants, needs, or preferences, but I've always stuck to Nexus devices or something from Samsung. However, two key things I loved about the Galaxy series, or the Note, are now gone. Those being a micro-SD card and a removable battery. The battery isn't too much of a concern with quick charging, but storage certainly is.
With Samsung going the way of most Android OEMs, Apple, and Google, and ditching the micro-SD slot, there's no more reason for me to stay and wait for the Galaxy Note 5 or put up with Samsung's TouchWiz interface.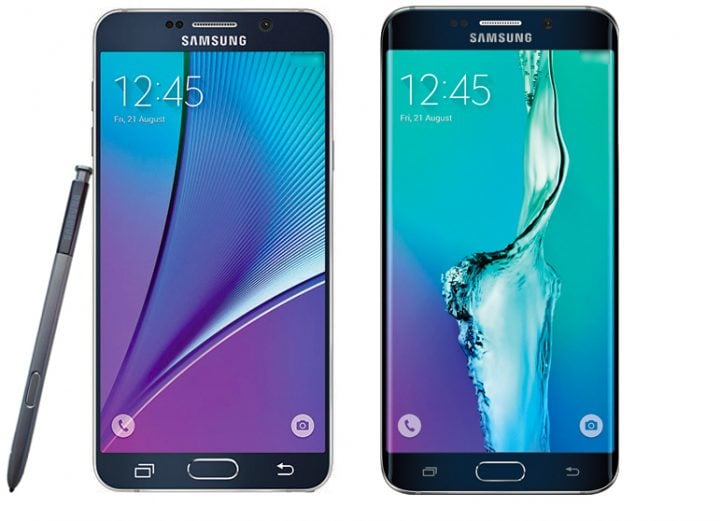 Samsung no longer has reasons (except for great build quality) for me to stick around and use their smartphones over a Nexus. Instead, I'll be getting a Nexus 5 or Nexus 6 in 2015 that won't have a micro-SD slot, just like Samsung's phones don't, but I'll get the software experience I want.
Yes there's the LG G4, which is a great smartphone, but they too, have an overlay on stock Android that isn't my preference. Then again, everyone likes different things.
Good Camera
From the rumors we are hearing, Google is taking the camera on these Nexus phones serious. The latest leak for the Nexus 5 suggests a paired down LG G4 camera, which is arguably the best camera in any smartphone. We could see a 13 megapixel camera with laser auto-focus, optical image stabilization, and an f/1.8 aperture which means is extremely fast, capable, and works great in low light.
The Huawei Nexus 6 is also rumored to have a pretty stellar camera as well. The Nexus 5 in 2013 had a pretty awful camera, which is one of a few reasons I went back to Samsung. This may not be the case in 2015.
Battery Life
With the Nexus 6 Google proved they're finally taking battery life serious on Nexus smartphones. Rather than build decent devices and toss a tiny 2,300 mAh battery inside to keep the price down, the Nexus 6 has a massive battery.
This year it looks like both Nexus smartphones will support Quick Charging technology that allows them to get to 50% in nearly 30 minutes on the wall. They'll have bigger batteries finally, and when they are low, they'll recharge faster.
The specs above outlined a huge 3,500 mAh battery in the Nexus 6, and a good sized 3,180 mAh battery in the 5.2-inch Nexus 5. As a comparison, the Galaxy S6 released in April has a higher resolution display, more power hungry 8-core chip, yet a tiny 2,550 mAh battery. Comparing the two it's easy to see the Nexus 5 (if those rumors are accurate) will have great battery life in 2015.
Final Thoughts
Yes the Galaxy Note 5 sounds like a great phone, Motorola's new 5.7-inch Moto X Pure Edition is sweet and highly customizable for $399, the LG G4 is excellent. There are a lot of good phones available right now, or coming soon.
At the end of the day though, Android is about to get some major changes and impressive new features. Android Pay, Google Now on Tap, fingerprint scanners for secure payments and sign in, USB Type-C, and much much more. All of this will likely be pushed into the mainstream for 2016 through Google's devices that are coming in the next few months. Then of course the new Nexus 5 and Nexus 6 will be first to Android M, software updates, and Android 6.0 Nutella. Even if the rumors above aren't accurate, we know Google has some impressive new features with Android M, fingerprint scanners, and more. They might not be exactly as described above, but they'll certainly be good enough.
Nexus devices are a platform for developers to work on, and a way for Google to showcase their vision of Android for other manufacturers, but they're also consumer products. Something Google proved by the Nexus 6 being offered on all carriers in the United States. These devices are shaping up to be Google's best yet at fair prices, and I'll be getting at least one, if not both.