Why Microsoft May Secretly Be Cheering on Android and Hoping Windows Phone Doesn't Take Off
When Android is nearly a billion-dollar a year business for Microsoft this year alone, the company may not be as invested in the success of its own native Windows Phone platform. And this fact may put Windows Phone's biggest supporter Nokia in an untenable position of defending the platform on its own without much help from Microsoft, after all the money isn't where Windows Phone is anyways. Let's face it, despite the marketing dollars Microsoft is investing in the platform's flagship Lumia 1020 smartphone, Microsoft doesn't really care much about Windows Phone.
As part of its 10-K filing with the Securities and Exchange Commission, GeekWire reported that Microsoft's revenue had increased by $1.2 billion in the 2013 fiscal year. The figure includes both patent licensing revenue as well as sales of Windows Phone licensees, two areas where Microsoft currently makes money in mobile. Unlike Android, Microsoft charges a per device licensing fee to each manufacturer of Windows Phone for each device they sell. Though that figure isn't disclosed publicly, it's estimated to cost around $15 versus Google's free to use model for Android where Google hopes to recoup ad revenue through mobile browsing later.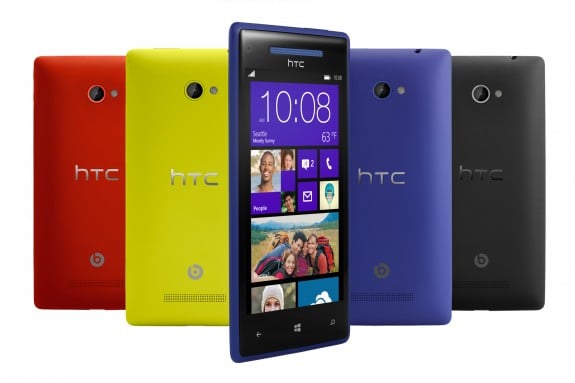 Still, Microsoft even goes after Android manufacturers claiming that Android infringes on key Microsoft patents. Samsung, HTC, Huawei, Foxconn, and others have ponied up licensing fees to Microsoft. Those numbers, also, aren't publicly disclosed, though with the global increase in Android market share for tablets and phones, the revenue that Microsoft collects from its largest rival will only grow. In an odd situation, this means that the success of Android will actually be good for Microsoft. Right now, the irony is that Android's success appears to be even better than trying to grow Windows Phone.
Therein lies the problem. The current growth in Windows Phone's market share comes currently primarily at the expense of rival BlackBerry, which is switching from BlackBerry 7 to the new BlackBerry 10 operating system. For continued growth of Microsoft's Windows Phone platform, the company would have to take away market share from Android and iOS. Taking market share from Android may be a negative thing as that's where the bulk of the money is. Why kill the cash cow when you can just continue to milk it?
Todd Bishop of GeekWire ran some numbers based on recently reported market share from IDC where he estimates that Microsoft may have moved a total of 26 million Windows Phone licenses in the fiscal year ended in June. 20.3 million of those licenses were taken from Nokia where the company has a 77 percent of the Windows Phone market share.
Based on those numbers, Bishop speculates that Microsoft made just $400,000 in Windows Phone licensing revenue. The bulk of that $1.2 billion–nearly $1 billion–comes from Android.
"Going back to the $1.2 billion figure reported by Microsoft, keep in mind that it's an increase over an unspecified number, so the total revenue figure from Windows Phone and patent licenses is actually higher," Bishop added.
We had reported that Android could represent an $8.8 billion annual business for Microsoft by 2017. Another irony: Google makes less on Android than its rival Microsoft does!
In essence, Android continues to be the cash cow for Microsoft right now. The problem here is that Nokia has all its eggs in Microsoft's basket, and its future is now heavily codependent on the success of Windows Phone.
The problem got so bad that Nokia VP Bryan Biniak criticized its partner when speaking to the International Business Times of the U.K.
"To give you a reason to switch, I need to make sure the apps that you care about on your device are not only on our phones, but are better," Biniak said highlighting the lack of a robust ecosystem with the platform that his company's Lumia hardware relies on. "I also need to provide you unique experiences that you can't get on your other devices."
"We are trying to evolve the cultural thinking [at Microsoft] to say 'time is of the essence.' Waiting until the end of your fiscal year when you need to close your targets, doesn't do us any good when I have phones to sell today."
In this case, Biniak should know why time isn't of the essence for Microsoft–helping Android succeed is where the money is.
Microsoft's research team also recently announced that it won't be launching a competitor to Siri or Google Now in the personal assistant or voice search category anytime soon. Citing that there isn't really something that could be done that lends to a groundbreaking experience, the company will be holding off on releasing such a competitor for Windows Phone. However, we have to question if that's the real reason, or if it has to do with Microsoft's ulterior money motives with Android.
Due to a complex royalties and licensing situation, Microsoft's motives in the mobile space may be compromised. But that's not to say that Microsoft can't win the marathon if it sends its mind to the goals. When Palm was the PDA leader in the market in the late '90s and early 2000s, Microsoft continued to evolve its Palm PC platform, which came to be known as Palm-Size PC and then Pocket PC before it was more popularly known as Windows Mobile, and made huge pushes into the PDA market to edge out Palm and win the market share race in the U.S. Microsoft has enough muscle and talent to take Windows Phone to the next level, but is it willing to sacrifice the profits its making off of Android currently to achieve the goal of being the dominant platform? There will be growing pains, and I am not sure those pains are worth the trouble right now for Microsoft.
Perhaps, in another twist of irony, if Android gets in trouble and its market share tumbles, then Microsoft's licensing profits for patents to Android manufacturers will tumble. This may be the only major impetus for Microsoft to begin steamrolling Android and push its own platform forward. But that represents a chicken and egg problem.
And to end this article, I should note that I am not a Microsoft troll despite my harsh views on the company. I've made the switch from using the Android-powered Samsung Galaxy S4 to the 41-megapixel PureView-powered Lumia 1020 when Nokia launched the phone.

As an Amazon Associate I earn from qualifying purchases.