Why Samsung Doesn't Need a Press Conference at MWC
Samsung won't host a press conference at the Mobile World Congress this year according to an email sent to PC World. That doesn't mean that Samsung won't be announcing new devices, it just won't be doing so on the main stage. Yeah, that probably means that there won't be anything earth shattering announced, maybe a new tablet, but you know what?
The damage is done.
Samsung has already planted the seed, a seed called the Samsung Galaxy S III.
Prior to today's revelation, there had been a huge back and forth about when Samsung would announce the follow-up to its popular Galaxy S II smartphone. Samsung has sold more than 10 million of them. The Galaxy S II is a phone that many consider to be the pinnacle of Android devices.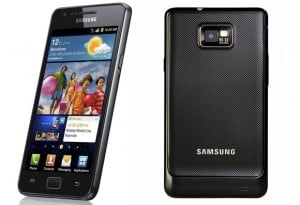 The rumor mill churned out a Mobile World Congress announcement and a counter-rumor disputed that.
Then, rather surprisingly, Samsung itself got involved.
At first, it was a marketing executive's sly mention of a major product launch tied in with this Summer's Olympic games in London. Then, the company itself decided to spill the beans.
The Samsung Galaxy S III would be announced at a separate event to take place sometime during the first half of 2012.
And that, my friends, is how you effectively take the wind out your competitors sails with minimal effort.
Pretty Apple-esque if you ask me.
Sure, HTC and LG and whoever else will announce smartphones, probably quad-core and likely powered by Android 4.0, and they will be good.
But in the back of consumers minds will be the Samsung Galaxy S III, which is also rumored to be a quad-core device, powered by Android 4.0. And it too will likely be a good phone, likely better than all of the phones announced at Mobile World Congress.
Samsung, in the last year or so, has begun setting the bar for other smartphone makers. Just look at HTC and Motorola. They both announced that they would be releasing fewer phones in 2011 with the focus on quality and not quantity.
HTC has even publicly stated that it was dissatisfied with a lot of its smartphones from 2011.
In other words, they are playing catch up.
Samsung?
It now has bigger fish to fry. (Read: Apple.)
And if Samsung hopes to compete with the 4G LTE iPhone that Apple will release this year while at the same time convince iPhone 4 owners coming off contract to buy into the Galaxy S III, it's going to have to be an extremely calculated launch.
Hey, the Mobile World Congress is great for phone nerds and businesses and networking but it's not like it's a household name.
The Summer Olympics?
The whole world is watching.
https://www.youtube.com/watch?v=CgfknZidYq0&feature=player_embedded
And judging by that Super Bowl commercial it released for its Galaxy Note during the Super Bowl, Samsung is ready for the big stage.
So let the HTC's and LG's of the world host huge, lavish press conferences at this year's Mobile World Congress. Samsung doesn't need one.
Any tablets announced will be an afterthought once Apple announces a date for the iPad 3 announcement event and any smartphones announced will be weighed against the Galaxy S III in the minds of consumers.
Job well done.

As an Amazon Associate I earn from qualifying purchases.