Why the Galaxy S4 Is An Important Phone for Verizon Customers: Speed
The Galaxy S4 will be an important phone for Verizon Wireless and its customers in the U.S. as it will be the first smartphone on Verizon's 4G LTE network to support the carrier's faster network, which is being developed right now. The Galaxy S4 will support Verizon's current 4G LTE bands as well as the new advance wireless service, or AWS, spectrum that Verizon recently acquired from a consortium of cable companies led by Comcast.
The AWS spectrum acquisition was made by the nation's largest network to help Verizon boost capacity and deliver faster wireless speeds to its customers according to a report from Bloomberg.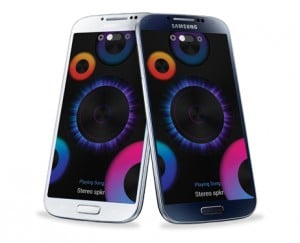 This means that the Galaxy S4 will be the first device to take advantage of the even faster LTE speeds that Verizon Wireless will be offering on its network in the near future. Older 4G LTE devices that had previously launched on Verizon won't be able to take advantage of the speed boost delivered by the AWS spectrum as a compatible hardware radio will be required.
SVP of network support for Verizon Mike Haberman says that the Galaxy S4 will require a software update to activate the AWS support on the phone.
The network upgrade is part of Verizon's plans to deliver a better mobile broadband experience to its customers. The network predicts that network traffic will be 6 to 7 times what it is today in three years.
This is important as Verizon's LTE network is getting more saturated. When the service initially deployed around two years ago, peak speeds hovered around 40 to 50 Mbps despite Verizon's promise of 5-10 Mbps in real world use on the downlink side. However, today, speeds are about what Verizon promises, and customers are seeing a tremendous slow down as the network is filling up with more users.
In this sense, adding more capacity, or spectrum, will allow Verizon to widen its network freeway. It's akin to adding more lines to a congested highway to keep traffic moving.
Verizon has not announced when the service will launch, but it is giving a tentative estimate that major cities, including New York, will see AWS launch in the next few months.