Why The Samsung Galaxy Nexus is Worth Waiting For
Over the weekend, I got an abnormal amount of email. Seriously, it was enough to sink a battleship. So, why so much mail? Well, Verizon has decided to release three intriguing smartphones right at the end of 2011. Two of them, the HTC Rezound and Motorola Droid RAZR, are already out. The Samsung Galaxy Nexus is coming but Big Red has yet to give it an official launch date.
And with these options on the table, people are having a tough time trying to decide which phone to pick up. Well, as I've said many times in the past, it's all about personal preference – you need to go handle the device yourself before you buy – but we here at GBM can help steer you in the right direction should you desire the guidance.
Seems more than a few of you do so I'm here to help.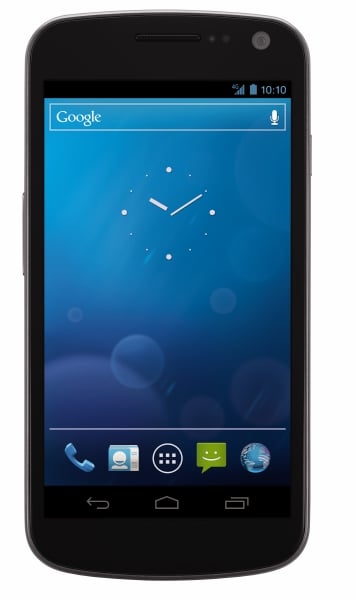 It's my opinion that those of you looking for a new smartphone, especially those of you looking to get one on Verizon, will want to wait for the Samsung Galaxy Nexus' arrival before you make your decision. I'm not saying you're absolutely going to want to buy it but I am saying that there are more than a few compelling reasons why you should hold out.
And here they are.
Android 4.0 – Right Out of the Box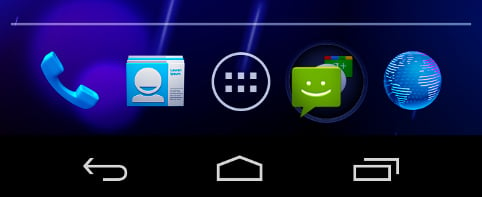 In my opinion, this is the strongest reason to consider waiting for the Galaxy Nexus. Unlike the HTC Rezound and Droid RAZR, the Galaxy Nexus is going to have Android 4.0 Ice Cream Sandwich right out of the box. And while your friends with the Rezound and Droid RAZR will be getting the update, they won't see it until sometime in the early part of next year.
Can Motorola and HTC stick to that time table? That remains to be seen. So, if you want to take the safe route with software, the Galaxy Nexus is going to be the route that you want to take.
And if you haven't seen all of the goodness that Ice Cream Sandwich is going to bring, be sure to check out our preview right here.
Fast Updates
With the Galaxy in front of the Nexus name, it's sometimes easy to forget that this is a Nexus device. And like its predecessors, the Nexus S and the Nexus One, it means that it will be at the forefront of major and small, Android updates.
So that means that you won't have to wait weeks and weeks for the next version of software that Google rolls out. Instead, you'll get it first. This might not sound convenient but go ahead and talk to an HTC ThunderBolt owner who had to wait for Android 2.3 Gingerbread for what must have seemed like an eternity.
Or talk to a Samsung Droid Charge owner who is still waiting for the update to arrive.
With the Galaxy Nexus, you're not going to run into any such troubles and what a relief that will be.
Limitless Customization
Another benefit of the Nexus name is that it means that its developer-friendly in that it doesn't come with the chains that carriers and manufacturers put on software. Want to root your Galaxy Nexus? Go right ahead, it's available already. Want to unlock the bootloader? That will likely be easily accomplished as well.
What this means is that you'll have a thriving community that will enable you to customize your Galaxy Nexus to your liking.
You can't say the same thing for phones like the Motorola Droid RAZR which will be lucky to see its bootloader unlocked.
Great Hardware
OK, so its software is as good as it gets in the world of Android. But how about its hardware? The answer is simple. The hardware on the Galaxy Nexus is on par with the best available.
Here's what you're looking at:
32GB of storage
NFC
1GB of RAM
TI OMAP 4460 dual-core Cortex A9 processor clocked at 1.2GHz
4.65-inch Super AMOLED Plus HD (720p) Display with Curved Glass
5MP rear camera w/ 1080p video capture
1.3MP front-facing camera
Mobile Hotspot support
This should appeal to hardware buffs and it'll also be suitable for basic users as well. The processor speed and RAM will ensure that your apps will open and run without any difficulties and web browsing won't be sluggish.
The massive high resolution display is perfect for watching HD content and the higher pixel count makes things much easier to read. NFC support, something not found in either the Rezound or Droid RAZR, is something that will be an asset for some of you now and most of you in the months ahead.
You can check our in-depth comparisons between the Galaxy Nexus and the Droid RAZR here and iPhone 4S here.
4G LTE
You knew this was coming. The Galaxy Nexus will be available in the U.S., at least at the start, on Verizon's 4G LTE network. That means that it will have extremely snappy data speeds, perfect for media hounds and those of you that like to digest content on-the-go.
Curious about how much faster 4G LTE is than 3G? Have a look at this video.
Now, the only issue is that Verizon's 4G LTE network is only available in certain areas. Still, the carrier has done a fantastic job getting it out and if it's not in your city right now, it should only be a matter of time before it is.
Battery Life Looks Good
Many of you have probably read that 4G LTE phones don't get good battery life. This is true. But it appears that the manufacturers have been able to improve with the second batch of smartphones. And from what we've seen, it appears that the Galaxy Nexus will be no different.
It's rumored to have a 1850mAh battery on board which should ease the strain immensely.
Still, we can't say for sure until the phone is out but so far so good.
Longevity
Those of you looking to get a new smartphone are likely going to be signing a new two year contract. So unless you pay ETF fees, you'll be with this phone for the next 730 days. That means that you're going to not only want to make sure the phone is the right one for you but you want a phone that's going to be able to stand the tests of time.
And you want a phone that you're not going to grow sick of.
I think the Galaxy Nexus not only has the hardware that will last you through your contract but it will have the software support that will keep you interested in it for the two years ahead.
The software is the important part here. While the HTC Rezound and Motorola Droid RAZR certainly have specs that are on par with the Galaxy Nexus (and some cool stuff like Beats Audio on the Rezound and a 7.1mm thin design for the RAZR), the software experience just won't be the same.
The Nexus is special in that regard and that is why there is only one that comes out every year. Already we've seen a quad-core phone from HTC that is poised to replace the HTC Rezound.
So, again, I'm not saying that you should be 100% intent on buying the Galaxy Nexus.
I just think you should wait for it to launch before you make your final decision.

As an Amazon Associate I earn from qualifying purchases.