Why the Samsung Galaxy S II May Never Come to the U.S.
A couple of days ago we alerted you to the possibility that negotiations between Samsung and the major mobile carriers in the U.S. were the reason why the Samsung Galaxy S II' hasn't launched in the United States. It's a rumor but one that makes a whole lot of sense considering the Galaxy S II has launched in several big markets worldwide, will launch in Canada next week, but still doesn't have a release date in the United States.
It also has me thinking. Why have these negotiations dragged on for so long and will this phone actually make it to the U.S.? The more that I think about it, the more I feel like it won't be coming stateside. Here's why.
It Would Already Be Out
The Samsung Galaxy S II is widely considered to be one of the best Android phones on the market and so it's hard to believe that Samsung and the U.S. carriers would wait this long to release the phone if they were, in fact, going to release it. If you recall, the original Samsung Galaxy S phone hit U.S. carriers a month after it first launched in Korea. The Galaxy S II is now going on three months since it landed in Korea.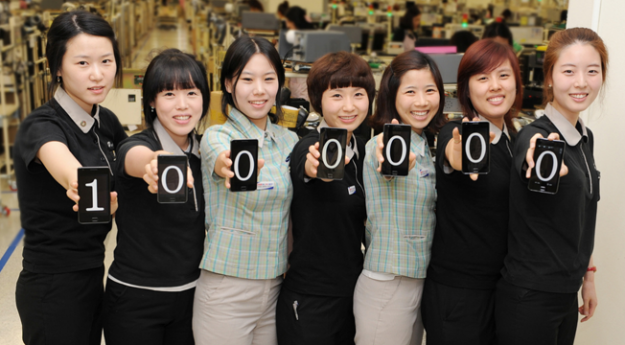 I should also note that Canada is notorious for getting phones after they launch in the U.S. and that's just another reason why I think that this phone would definitely have already hit the United States already if it was actually coming out here.
Carriers Have Other Plans
The timing for a launch in the U.S. is about as horrible as it could get. I touched on this before but I'll touch on it again. Carriers are probably having a very hard time fitting this phone into their plans for 2011. Let me break it down for you.
AT&T
AT&T has the iPhone 5 on the way this fall. It also just launched a bevy of Android phones (HTC Inspire 4G, Samsung Infuse 4G), has another one coming in the form of the LG Thrill 4G aka Optimus 3D, and will likely have a 4G LTE Android handset out at some point this year. Does it really need another 4G HSPA+ Android phone?
Sprint
Sprint just launched its flagship WiMax phone, the HTC EVO 3D and it will be launching its next WiMax device, the Motorola Photon 4G at some point this summer. With the Motorola Droid Bionic headed to Verizon as major competition in the 4G space, I don't see Sprint spending the money to nab a non-WiMax version of the Galaxy S II. Even with the ridiculous specs, it would be a tough sell over Motorola and HTC's devices.
T-Mobile
If any of the carriers do decide to jump on the Samsung Galaxy S II, T-Mobile is the horse I would bet on. Still, it just released the extremely popular HTC Sensation 4G and has another dual-core device on the way in the form of the myTouch 4G Slide. I don't see T-Mobile announcing this phone until the smoke from those releases has cleared and by then we'll be in August and people will want to see if the iPhone comes to the Magenta carrier.
Verizon
Verizon just launched two solid 3G phones, the Motorola Droid 3 and the Motorola Droid X2 and it will be launching its first dual-core 4G LTE handset at some point in the next couple of weeks. Why on earth would Big Red release the Samsung Galaxy S II before the Bionic? Won't happen. So again, we're looking at a release at some point in August if anything and by then, those who haven't bought the Bionic will be waiting for the iPhone.
So, there is really no room for this device right now. I'm sure that it could be squeezed in but what's the point especially after what happened with the Galaxy S devices.
Bad Blood
This is purely speculative on my part but I would not be shocked if there was some bad blood between the U.S. carriers and Samsung after the release of the Galaxy S devices last year. Sure, they sold well, but I wonder how many angry emails and phone calls Sammy and the carriers got from consumers who were promised Froyo shortly after launch but had to wait half a year to get it. Thousands?
Hundreds of thousands?
Millions?
Sure, this is a new phone, but you've got to wonder what took place behind the scenes when that debacle was going down and if it in any way has contributed to the U.S. carriers being wary of another Galaxy S device.
We Would Have Seen More Leaks
Plain and simple, this phone has not leaked out with U.S. branding save for a photo that leaked out on Facebook of a phone that supposedly is/was the Samsung Galaxy S II Attain for AT&T. That's it. These days, phones leak out like hot cakes before they are released. The Galaxy S II? It's been way too quiet and I have a feeling it's not because Samsung and the carriers were able to keep it under wraps.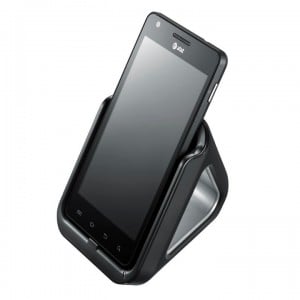 And wasn't it a bit strange that a T-Mobile device was no where to be found when those cases for the Galaxy S II devices for AT&T, Sprint and Verizon leaked out? It certainly rubbed me the wrong way.
No photos, no possible release dates, nada. And in the world of smartphones, especially sought after ones like the Galaxy S II, that's extremely odd.
What Happens From Here
The more I think about it, the more I get the feeling that this phone will not be hitting the United States. Yes, it's possible that the launch has been moved back, maybe to outfit the U.S. device with some goodies to better compete with the iPhone 5 but I'm skeptical. A more likely scenario in my mind would be a fairly quiet launch on one or two U.S. carriers in the same fashion as the Samsung Galaxy S 4G for T-Mobile followed by a launch on carriers like U.S. Cellular or Virgin Mobile U.S.
I'd be shocked if there was a full-fledged U.S. launch of the Samsung Galaxy S II at this point and that's an absolute shame, especially when a recent tear down revealed the phone to be on the cutting edge of mobile technology.
That being said, is anyone still going to be waiting around for this phone? Or have you moved on to potentially greener pastures?

As an Amazon Associate I earn from qualifying purchases.