5 Reasons to Install Android 5.0 Lollipop Today (Nexus)
Google's rolling out Android 5.0 Lollipop to the Nexus 5, Nexus 4, Nexus 7, and Nexus 10 and thanks to its laundry list of features and fixes, the update is an extremely enticing upgrade for Nexus users. While there are some reasons to think about holding off, there are all some reasons why you might want to install the Nexus Android 5.0 Lollipop update today.
Just about a month ago, Google announced a number of new products including a Nexus 6 smartphone from Motorola, a Nexus 9 tablet from HTC, and an Android 5.0 Lollipop update for the Nexus 4, Nexus 7, Nexus 10, and Nexus 5. It also confirmed Android 5.0 Lollipop for its stable of Google Play Edition devices. At the time, the company said that the updates would begin rolling out in the "coming weeks" though it failed to elaborate.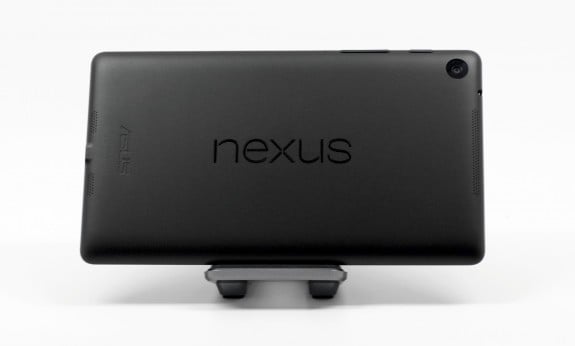 Last week, Google's Nexus Android 5.0 Lollipop release date arrived for select Nexus users including owners of the Nexus 5, Nexus 4, Nexus 10 and Nexus 7. The update, one of the biggest in the history of the Android operating system, takes Nexus users from Android 4.4.4 KitKat to Android 5.0 Lollipop and it delivers a number of new features including the update's new Material Design.
It's a significant update to the Android operating system and one that we, and many others, have been enjoying. After spending some time with Google's Android 5.0 Lollipop update and after surveying the landscape after the initial smoke has cleared, we've come up with a list of reasons why you might want to install the update today. These won't apply to everyone and ultimately, it'll be up to you to make the decision about when to install Google's Android 5.0 Lollipop update on your Nexus smartphone or tablet.
If You Own a Nexus 6
Let's just get this out of the way first. If you're touting a new Nexus 6 smartphone, you're going to want to install the small Android 5.0 Lollipop bug fixer that Google rolled out to these devices alongside the updates for the older stable of Nexus smartphones and tablets. A new Nexus 9 OTA should be rolling out soon as well.
Both of these devices come stock with Android 5.0 Lollipop on board but these small bug fixes should help, rather than hurt, the performance of the software on your new tablet or smartphone. This new factory image for the Nexus 9 means that an OTA should be close. It also means that developers can poke around ahead of Google's official release.
If You're Dealing with Android 4.4 KitKat Problems
Android 5.0 Lollipop comes with a ton of new features and enhancements. It also comes with a number of bug fixes for issues plaguing the Android operating system. Android 4.4.3 KitKat and Android 4.4.4 KitKat worked to stabilize Android 4.4 though they also allowed bugs to linger and delivered some issues of their own. We heard from many Nexus users dealing with an assortment of Android 4.4 bugs, particularly on the Nexus 4.
Google's new update isn't guaranteed to solve all of your issues but there's a good chance that it will shore some of them up after the download and installation process is complete. Our experience with Android 5.0, so far, has been excellent and we've yet to encounter any major bugs lurking around. That could change in the days ahead but for now, we're liking what we see.
If you've had it up to here with Android 4.4 KitKat, think about getting Google's new software on board. We've seen good things and we've heard good things from many Nexus users.
If You Want Better Performance
If you're experiencing bad performance (Wi-Fi, Bluetooth, battery life, LTE, overall speed of the software) on Android 4.4 KitKat or below, you might want to make the move up to Android 5.0 Lollipop today.
From what we've seen and heard, Android 5.0 Lollipop is solid in the connectivity department. Wi-Fi, Bluetooth and Cellular Data are all working for many Nexus users. There are always a few rotten apples but at this point, we're not seeing any widespread issues. It's working out fine on our Nexus smartphones and tablets.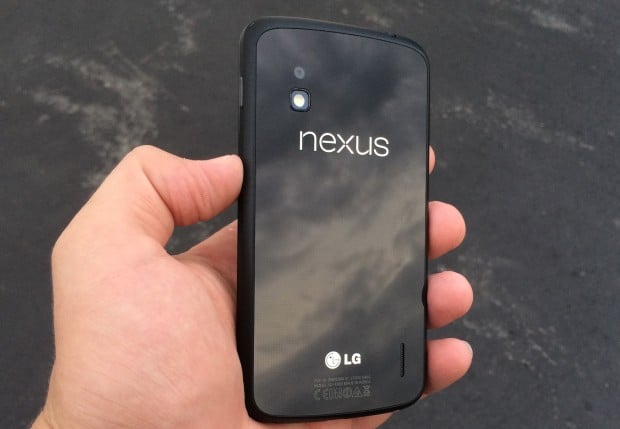 Android 5.0 Lollipop is also very fast. The software's material design is extremely responsive and fluid, ART delivers impressive speeds and smoother transitions, and we've yet to experience any slow down after installing the massive upgrade. The software also comes with some battery improvements including a new battery saver feature that Google says can extend your battery life up to 90 minutes.
So if you're dealing with sluggish performance on another version of Android, you might want to think about installing Android 5.0 Lollipop right now. It comes tons of improvements aimed directly at performance.
You're Prepared
If you've prepared for the Android 5.0 Lollipop update, now is the time to get acquainted with Google's brand new Android software. Preparation is going to differ from person to person but we've offered a few tips to get you started.
Backing up your crucial files is essential, especially if something does go wrong during the installation process. You'll also want to become familiar with Android 5.0's features before getting it on board. As we've noted, Material Design is a massive change for Nexus users and it's going to take some getting used to. If you've done your homework, go ahead and make your move.
If Android 5.0 Lollipop Features Outweigh the Potential For Problems
Finally, install the update right now if you're unafraid of potential Android 5.0 Lollipop problems. We've outlined a few, and the list is starting to grow, but those of you that are seasoned Android veterans and more importantly, seasoned Nexus users, shouldn't get too rattled by them. By now, you've probably got your own list of possible fixes for common problems. You also are probably a member of a forum where you can discuss issues with fellow Nexus users. If that sounds like you, then you're probably okay to jump in.
You'll also want to take another look at the Android 5.0 Lollipop features and decide if they outweigh the potential for issues. For many people, features like Material Design, the improvements to Camera, and battery saver are going to be worth having on board, even if there are a few initial problems to deal with. If you are a veteran Nexus user and you simply want the new features, think about upgrading right now. Android 5.0 Lollipop's feature set is not only extensive, it's impressive.

This article may contain affiliate links. Click here for more details.