Why You Shouldn't Buy the iPhone 4s Today
Nearly three years after its release, the iPhone 4s remains on sale on the Apple Store. And with a free on-contract price and an iOS 8 update in the works, it might be a tempting offer for some of you. While these attributes might be tempting, right now is probably the worst time to buy Apple's aging iPhone 4s.
In 2011, Apple predictably launched the iPhone 4s, an 'S' model of its iPhone 4, that launched the year previous. The iPhone 4s retained the iPhone 4's plastic and glass and its 3.5-inch Retina Display but it added improved antennas, a better rear camera, a new processor, more carriers, and Siri, iOS' well known personal assistant.
The iPhone 4s quickly became one of the top smartphones on the market and over time, Apple's former flagship has remained an option for those that want to buy into Apple's ecosystem but are unwilling to shell out a ton of money.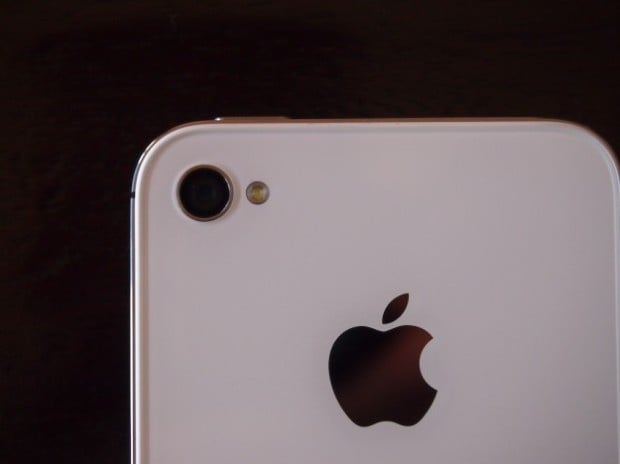 Over the years, the iPhone 4s has seen its price drop down to nothing on-contract. It's also continued to receive software support and in just a few short weeks, the iPhone 4s iOS 8 update will roll out and deliver brand new features to those that continue to hold on to it. That iOS 8 update and the free-on-contract price have more than a few people intrigued with the iPhone 4s but we're here to tell you that buying the iPhone 4s right now is not in your best interest.
Right now, these next 40 to 60 days, are the worst possible time to buy an iPhone and really, any smartphone. That's because we're hitting the tail end of the yearly smartphone cycle. The devices that arrive in the next two months or so will likely represent the top smartphone options until the cycle begins anew in the beginning of 2015.
iPhone 6
One of the more compelling reasons to hold off on buying the iPhone 4s, at least for right now, is that the iPhone 6 launch date is coming up in just a few short weeks. As we've noted, Apple's iPhone 6 is expected to set off a chain reaction of events, events that will work in the favor of those looking for a new smartphone.
The first event is the iPhone 6 launch itself, expected to take place on September 9th at an undisclosed location. That date isn't confirmed but Recode's John Paczkowski is a solid source and smartphone buyers can circle September 9th in pen on the calendar. We should see Apple send out media invites to confirm that date in the weeks ahead.
What this means is that in just a few weeks, we're going to see another iPhone option emerge. This only happens once a year and we only see a massive overhaul to the iPhone once every two years. The iPhone 6 is not expected to be an 'S' iPhone variant and rumors suggest that it will be loaded with brand new features including a redesign. In other words, it's going to represent a massive leap up from the iPhone 4s.
The iPhone 6 is expected to deliver some significant changes to the iPhone, changes that we think will push the iPhone 4s further down the totem pole. iPhone 6 rumors point to two new screen sizes, 4.7-inches and 5.5-inches, both of which will provide more screen real estate for gaming, web, getting work done, and television shows and movies. The best part is that it looks like the company might be able to accomplish that without blowing up the size of the iPhone.
I own the iPhone 5 which comes with a 4-inch Retina Display. While the resolution is still good, I've come to loathe the size after using big screen Android smartphones (like the LG G3) that are easy to use with one hand. Rumors suggest that the 4.7-inch iPhone 6 model will only be slightly larger than the iPhone 5s.
The 3.5-inch screen size on the iPhone 4s is just too small in a world that's dominated by content, by mobile games, and by beautiful apps that need large screens to shine.
The iPhone 6 is also rumored to have a higher-resolution display, a slimmer and better protected design, a camera that's improved over the iPhone 5s', and an A8 processor that could deliver better performance and battery life. It could also provide more color options and software features that need the device's hardware to function. It will also come with 4G LTE data, something that the iPhone 4s doesn't have.
Running down the check list, the iPhone 6 should beat out the iPhone 4s in all key areas. The difference between the two cameras should be remarkable given that the iPhone 5s and iPhone 5 cameras already blow the iPhone 4s' out of the water. It may not seem like much but just wait until you want to capture a once-in-a-lifetime moment and it comes out bad because you're using a camera sensor from three years ago.
Deals
Maybe the iPhone 6 isn't up to snuff and you don't want to shell out $199 or more for the flagship model. Even if that's the case, by waiting a few weeks you'll open yourself up to a number of other potential possibilities, all of which are better than the three-year old iPhone 4s.
Walmart is already offering a $99 iPhone 5s deal. You'll need to sign a contract but that's a pretty amazing price for the current version of the iPhone. It's a deal that prospective iPhone 4s buyers should be taking a look at before the iPhone 6's arrival because the iPhone 5s trumps the iPhone 4s in every way.
What's more is that we expect more iPhone 5s and iPhone 5 deals to emerge in and around the iPhone 6 release as retailers attempt to compete with each other and perhaps, with Apple as well. I would not be surprised if a struggling retailer like RadioShack offered a steep discount on the iPhone 5s, a deal that you would not be able to take advantage of if you bought the iPhone 4s right now.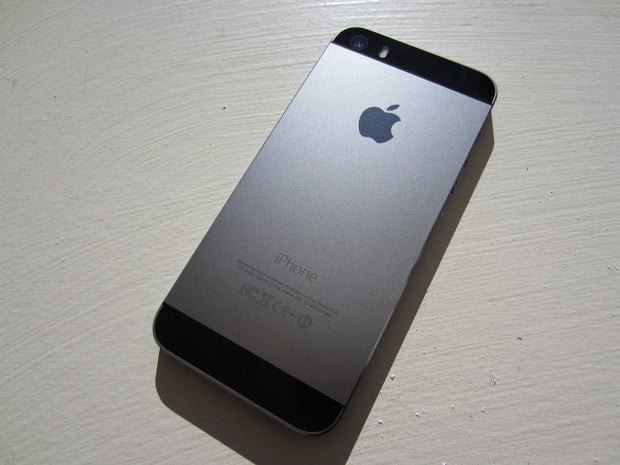 The same goes for top Android smartphones. Top iPhone 5s competitors like the LG G3, Samsung Galaxy S5 and HTC One M8, devices that are all better than the iPhone 4s, will likely see their prices drop in September as sweeten their offers after the arrival of the iPhone 6.
As an added bonus, we'll likely see the new Samsung Galaxy Note 4 arrive in September to compete with the iPhone 6. The Galaxy Note 4 will be a powerful smartphone and we should see day one deals emerge for it as it attempts to compete with the iPhone 6.
Longevity
If those reasons aren't enough, consider this. The iPhone 4s is on its last legs when it comes to software updates. iOS 8 represents its third iOS update since launch and typically, we see Apple kick devices to the curb after three upgrades. The iPhone 4, for instance, will not be getting iOS 8.
The iPhone 5 and iPhone 5s, both of which should be cheaper come September, are set up much better. iOS 8 is the iPhone 5's second iOS update and only the first for the iPhone 5s. The iPhone 6 should run iOS 8 stock and get at least three future iOS upgrades.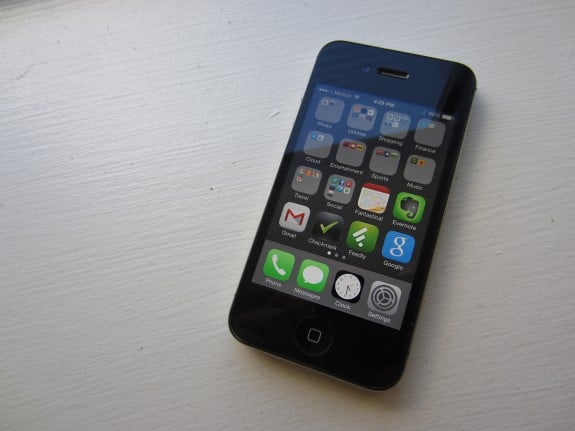 If you're not in a hurry to replace your current smartphone and you aren't one hundred percent sold on the iPhone 4s, I highly recommend waiting, at least until September. In September, you'll have access to the iPhone 6 and you should also have access to cheaper Android devices and a cheaper iPhone 5s.
We understand that every situation is different. Phones break, money appears, whatever. If you simply can't wait, we suggest buying the iPhone 4s without a binding two year contract. It's a decent phone but now that it's three iOS updates deep and its hardware is three years old and miles behind other iPhones, there's no reason why you should be signing a contract.