Why You Shouldn't Buy the Nexus 7 Right Now
Google's Nexus 7 is an extremely solid tablet, one of the best on the market. But you shouldn't buy it right now.
Last year, in the buildup to Google I/O 2013, Nexus 7 rumors were flying around pointing to a successor for the company's popular Nexus 7 tablet from 2012. The company took the stage and talked about new products but it did not announce a new Android update or any new Nexus hardware. Consumers simply had to wait.
In July, Google took the stage at an intimate gathering in San Francisco and showed off Android 4.3 Jelly Bean and the successor to the original Nexus 7, a device that Google calls the Nexus 7. The new and current Nexus 7 might share a name with its predecessor but it's a device that is far more powerful thanks to a handful of upgrades.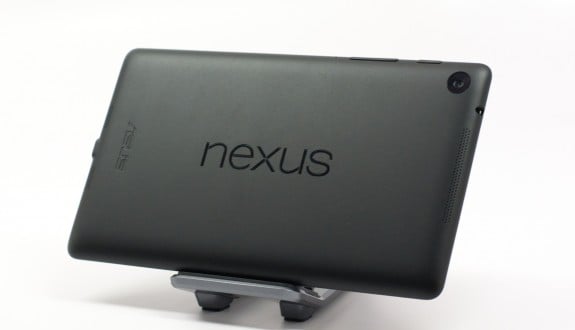 The Nexus 7 offers consumers a beautiful 7-inch display, a speedy quad-core processor, a solid rear camera for photos and video, stock Android 4.4 KitKat, a black matte design that is both elegant and durable, and a front-facing camera that offers good looking video chats. Best of all, it's extremely affordable, much cheaper than its 7-inch counterpart, Apple's iPad mini with Retina Display.
Google's Nexus 7 remains on the Google Play Store alongside the Nexus 10 and the company's various other Nexus products. In fact, almost a year later, the Nexus 7 remains one of the best tablets that money can buy. And while that might be the case, there are some compelling reasons why consumers should be taking a rain check on the Nexus 7 (2013) and Nexus 7 (2012), at least for the next month or so.
Nexus 8
The Nexus 7 is a tempting proposition what with its cheap price tag and its high octane performance. It's a device that we still enjoy, a year after its release on shelves. However, we believe that there are a few reasons why buying the Nexus 7 right now may not be in your best interest.
Maybe the biggest reason why is because of the Nexus 8 rumors that continue to swirl around ahead of Google I/O and ahead of the summer. The device continues to tease big features and given Google's Nexus tablet release window, it could be that we see it touch down within the next month and a half, which in the scheme of things, isn't too long to wait.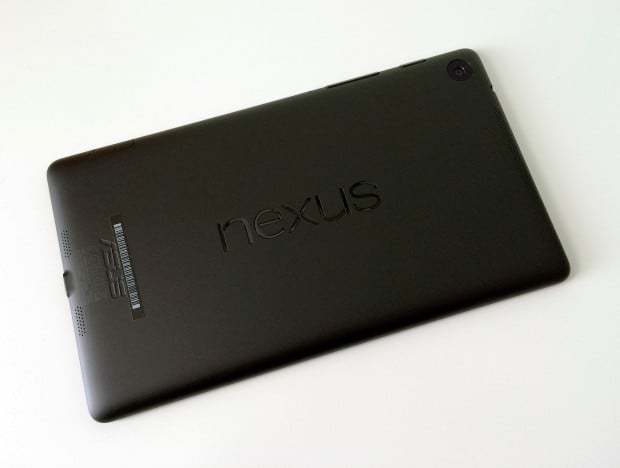 Nexus 8 rumors point to a tablet made by HTC and not Nexus 7 manufacturer Asus. They also point to a larger, higher-end device that could slide right in between the iPad Air and iPad mini with Retina Display.
Rumors suggest that it could have a 8.9-inch display with display resolution that's better than 2K. If true, that would mean more screen real estate for gaming, surfing the web, and doing work. It would also mean better looking gaming, web, photos, video, and more. The Nexus 7 display features 1080p Full HD resolution.
We've also heard that it could come with a top notch processor. Whispers hint at a 64-bit processor from Intel, NVIDIA or Qualcomm. A next-gen chip like that would not only help the device handle more memory, important for a powerful device like a tablet, but also provide better battery life and higher performance gaming.
We would also expect Google to outfit a new Nexus tablet with a number of other upgrades as well. For instance, Nexus designs change every year so we'd expect some tweaks and modifications there.
The device is far from confirmed though we have seen signs of it show up in Google's code. So unless the company is trolling again, there is a very good chance we'll see a new Nexus tablet drop sometime this year.
Google I/O is a possibility though rumors have pointed to a Nexus 8 release in the third quarter. That means that July, August and September are all current candidates as well.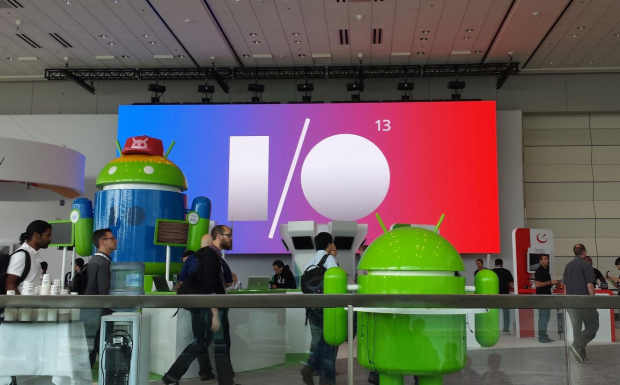 The company's Nexus devices come out once per year so a month to two month wait for a device that could potentially trump the Nexus 7 in a big way is nothing. If the Nexus 8 is indeed real, we should see a number of leaks emerge either in June or in July in the buildup to a launch. And if it's not, we'll see rumors point that way as well.
Either way, it's worth waiting a few weeks for the smoke to clear. Who knows, you might end up with another Nexus tablet option.
Longevity
Something else we should point out. Google offers 18 months of software support for its Nexus devices. The Nexus 7 has already used up 11 of those months which means that it will be on the chopping block by the end of the year. In fact, there is a very good chance that it won't get any updates past 2014.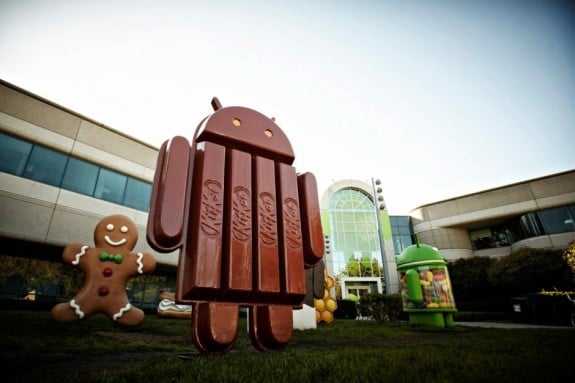 A new Nexus 8 won't come with the same type of limitations. It would be outfitted with the latest Android software, whether that's Android 4.4.3 KitKat or something else, and it would come with 18 months of software support. For many people, including us, that's well worth the wait and perhaps, some extra money.
Nexus 7 Deals
As we've pointed out, we've started to see Nexus 7 deals start to pick up as we head deeper into the year. Nexus 8 or not, we should continue to see Nexus 7 prices dip, especially this summer when the device turns a year old and iPad mini 3 and iPad Air 2 rumors start to emerge ahead of their expected fall release dates.
If a Nexus 8 does arrive, and at the moment it looks like the odds are good, then we expect to see even deeper Nexus 7 discounts emerge as retailers attempt to offload their wares. While it probably won't be a fire sale, we would be shocked if we didn't see retailers drop the price of the current Nexus 7 to a much more affordable level.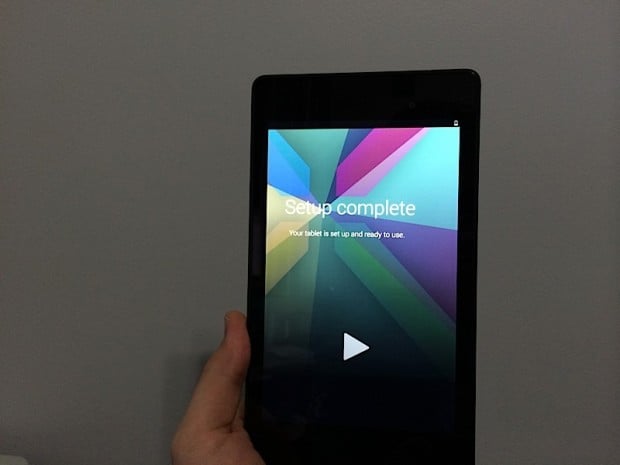 At the very least, Nexus 7 deals aren't going anywhere and by waiting a few weeks, you open yourself up to the chance of them getting a littler sweeter than they are already.
Those of you who are simply impatient or aren't interested in the Nexus 8 should, at the very least, refrain from paying full price for last year's Nexus 7 or the Nexus 7 from two years ago.

As an Amazon Associate I earn from qualifying purchases.