Why You Shouldn't Buy the Samsung Galaxy S4 Today
The Samsung Galaxy S4 is getting older but thanks to updated software and an attractive price tag, it remains a solid option for those that aren't enamored with this year's flagship Android smartphones. And while the Samsung Galaxy S4 is still a nice smartphone option, it's one that we think you should avoid, at least for right now.
Last year, Samsung took the stage in New York City and announced the all new Galaxy S4, a successor to the wildly popular Samsung Galaxy S3. The Galaxy S4, which had some huge shoes to fill, introduced a number of brand new features meant to lure in consumers from around the world. From its 5-inch 1080p display to its Snapdragon 600 processor to its upgraded camera to its improved design, the Galaxy S4 came with fantastic features, features that made it one of the best smartphones of the year.
The Samsung Galaxy S4 is getting older though it's still on sale through various retailers and carriers, refurbished and new. And thanks to hardware that's held up over the last year, software that's been updated to Android 4.4 KitKat and a bargain bin price tag, the Galaxy S4 is a device that consumers in the U.S. and around the world are still considering. We know this because we've talked to a number of them.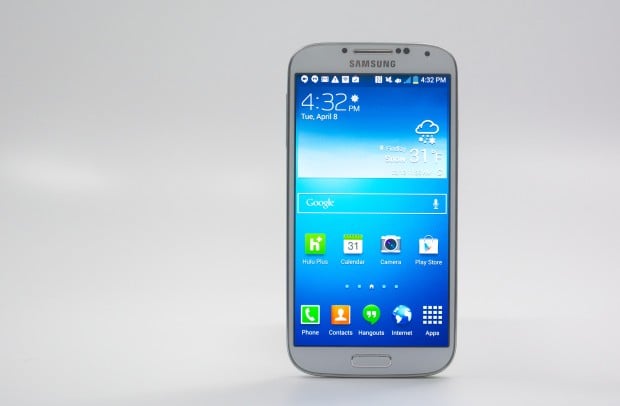 If you had asked me about buying the Galaxy S4 several weeks ago, I would have probably told you that it would be worth picking up but only if you were on a budget . And if you ask me the same question in about a month and a half, I'll probably tell you that same. Right now though is a different story. Right now, I think the Galaxy S4 is worth avoiding, if you can help it. Here's why the Samsung Galaxy S4 is worth avoiding right now.
Reason number one. The next 40 to 60 days represent the absolute worst time to buy the Galaxy S4 or any other smartphone for that matter. That's because we're hitting the tail end of the yearly smartphone cycle. The devices that arrive in the next two months or so will likely represent the top smartphone options until the cycle begins anew in the beginning of 2015.
So what does this mean exactly?
Galaxy Note 4
One of the reasons I suggest holding off on the Galaxy S4 right now is due to the fact that the Samsung Galaxy Note 4, the Galaxy Note 3′s successor, is just over the horizon. We're talking mere weeks from now.
Earlier this month, Samsung confirmed the Galaxy Note 4 release and tagged it with a September 3rd launch date. While Samsung still isn't talking about its announcements, this date is set in stone and can be circled in pen on the calendar.
What this means is that in just a few short weeks, we're going to see another Samsung Galaxy flagship smartphone option emerge. This only happens once a year. And if rumors are correct, the Galaxy Note 4 could be a pretty big step up from the Galaxy Note 3 and the Galaxy Note 2 as Samsung looks to compete against the LG G3 and the iPhone 6.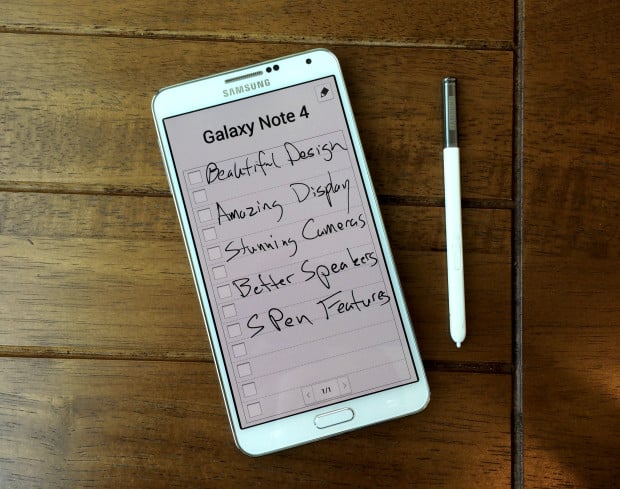 So why should you care? Well, you should care because the Galaxy Note 4 looks like it will be a very solid addition to the Galaxy family. The Samsung Galaxy Note 4 is expected to deliver a number of changes including a better 5.7-inch QHD display, a more efficient Snapdragon 805 processor, an upgraded camera with optical image stabilization, a UV sensor, a fingerprint sensor for added security, and a design that could combine sleek looking plastic with a metal frame.
With its S Pen stylus and unique TouchWiz software, larger screen, and an array of other powerful specs, the Galaxy Note 4 should offer some things that the Galaxy S5 and Galaxy S4 just don't have. Maybe you'll find those features to your liking, maybe you won't. Point is, I think you should wait a few weeks to find out.
iPhone 6
The Galaxy Note 4 isn't the only device slated to arrive in September. Apple's iPhone 6 launch is expected to take place on September 9th. That date isn't confirmed but Recode's John Paczkowski is a solid source and we expect to see invites sent out sometime in the next three weeks or so.
This year's iPhone could match up very well with the Galaxy S5 and there's a very good chance it will put last year's Galaxy S4 to shame. It's rumored to have two new screen sizes, 4.7-inches and 5.5-inches, both of which will provide more screen real estate for gaming, the web, getting work done, and television shows and movies.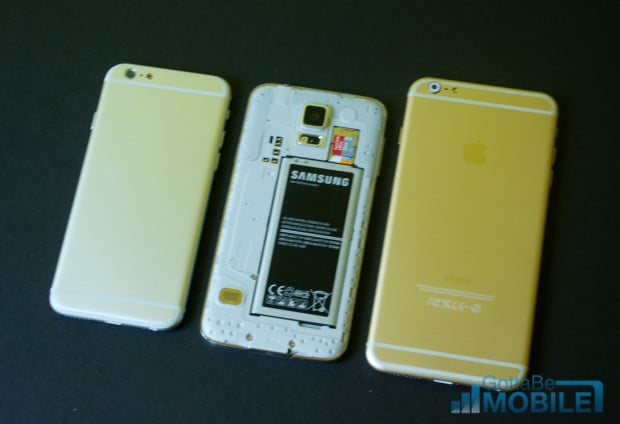 In addition to the screen size changes, the iPhone 6 is also rumored to have a higher-resolution display, a slimmer and better protected design, a camera that's improved over the iPhone 5s', and an A8 processor that could deliver better performance and battery life. The device is expected to be a significant step up from the iPhone 5s.
So, if you hold out on the Galaxy S4 for the time being, you'll not only run into a new Galaxy Note but you'll probably also be able to weigh the Galaxy S4 against a brand new iPhone. Apple's iPhone is another device that only comes around once a year so we think it's absolutely worth the wait now that we're just weeks away.
Deals & Longevity
If the Galaxy Note 4 and iPhone 6 don't impress you, you can still buy the Galaxy S4. It's still going to be on shelves, just like it has been for the past seven and a half months. Furthermore we expect its successor, the Galaxy S5, a device that's much better than the Galaxy S4, to get cheaper once the Galaxy Note 4 and iPhone 6 arrive.
The Galaxy S5 is already discounted at retailers like Amazon but we could see them drop the price even more to make it a more attractive alternative to the Galaxy Note 4 and iPhone 6. The Galaxy S5 is worth a look and not just because its hardware features trump the Galaxy S4. It should also get longer software support.
We're expecting deals from other high-end devices as well. Devices like the iPhone 5s, LG G3, Samsung Galaxy Note 3, and HTC One M8 will likely see their prices drop in September as retailers sweeten their offers after the arrival of the Galaxy Note 4 and iPhone 6.
If you're not in any hurry to replace your current smartphone and you aren't one hundred percent sold on the Galaxy S4, I highly recommend waiting, at least until September. In September, you'll have two more options to weigh against Samsung's former flagship and you should also have access to cheaper devices including a cheaper Galaxy S5.
We understand that every situation is different. Phones break, money appears, whatever. If you simply can't wait, make sure that you don't pay a ton for Samsung's Galaxy S4. It's a year old and it's not getting any younger.

This article may contain affiliate links. Click here for more details.