Why You Shouldn't Install iOS 8 Right Now
If you're lingering on iOS 7.1 or below and looking to install iOS 8 (iOS 8.0.2), we suggest holding out for a little bit longer because we think there are some valid reasons why you should avoid upgrading to Apple's iOS 8 update right now.
In mid-September, after a short stay in Apple's beta program, the all new iOS 8.0 update was released for iPhone, iPad and iPod touch. As expected, the iOS 8 update delivered a number of big time changes including improvements to the Photos app, iMessage, battery usage, accessibility, and more. As we've noted in our reviews, iOS 8 delivers some extremely useful features and it's a step up from last year's iOS 7 update, an update that laid the groundwork for the future.
It's not iOS 8's features that are causing problems for us, or for iPhone and iPad users, around the world though. It's the problems that iOS 8 itself delivered when it arrived on that day back in September.
We detailed many of these iOS 8 problems in the hours and days after the iOS 8.0 release date in our initial impressions and roundups. And ultimately, complaints from iPhone and iPad users about these various iOS 8 issues forced Apple to release a couple of bug fix updates in the forms of iOS 8.0.1 and iOS 8.0.2.
Apple's first bug fix update was iOS 8.0.1, an upgrade that rolled out in late September and one that immediately caused problems for iPhone 6 and iPhone 6 Plus users. Cellular connectivity died and Touch ID stopped working for thousands of users around the world. Apple pulled the plug on iOS 8.0.1 and promised to issue a fix.
A day later, Apple made good on its promise. In late September, Apple rolled out iOS 8.0.2, an update similar to iOS 8.0.1 but one that came with fixes for those iPhone 6 iOS 8 problems. The arrival of iOS 8.0.2 has many iPhone and iPad users thinking about an upgrade from iOS 7 to iOS 8. Adoption rates are down and we've talked to several people who are leery of the iOS 8 update.
After using iOS 8.0.2 for nearly three weeks, we've come to the conclusion that unless you're having tons of issues on iOS 8.0 or iOS 7.1.2 and below, there's really no reason to install iOS 8 right now. Here's why.
iOS 8.0.2 Problems
iOS 8.0.2 has been a very buggy experience. We've encountered bugs on the iPhone 6, iPhone 6 Plus, iPhone 5, iPhone 4s, iPad 3, iPad Air, and the iPad mini with Retina Display. The iOS 8 bugs on the iPhones are far more prominent and there are two iOS 8 problems in particular that stand out to us at this time.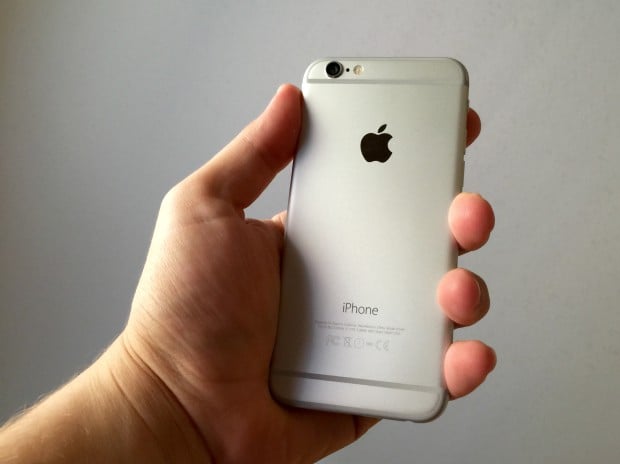 The first is a landscape issue. iPhones, and occasionally an iPad, will get stuck in landscape mode when shifting from portrait. It happens rather frequently on the iPhone 6 Plus and iPhone 6 and it's especially annoying when it happens in the camera application. It can make for a horrendous experience when shooting photos and video. We've also noticed this issue on the iPhone 5 and it's an issue that's been encountered by the entire team. We've also heard from others that are noticing it after installing iOS 8.
The other issue is Bluetooth. Bluetooth in the car simply isn't working correctly for many iOS 8 users. We've experienced the most trouble when trying to pair the iPhone 6 and iPhone 6 Plus to Bluetooth in the car though we've also seen the issue pop up on the iPhone 5. The issue is sporadic for some users while others say that it's broken completely.
These aren't the only issues, they're just the biggest ones that we've encountered. We've heard from countless iPad and iPhone users who are dealing with iOS 8 problems ranging from battery life issues to Wi-Fi to keyboard lag to an assortment of random bugs. iOS 8 comes with a fantastic set of features but it also comes with an annoying set of bugs.
iOS 8 has also delivered performance issues to owners of older devices. While the iPhone 6, iPhone 6 Plus and current iPads (iPad Air and iPad mini with Retina) are performing decently, other devices like the iPhone 5 and iPhone 4s have taken a performance hit. For some users, the OS feels sluggish and slow. And while there are some potential fixes, they're not working for everyone.
iOS 8.1 Release
Not everyone is dealing with iOS 8 problems. We understand that. However, for those of you on iOS 8.0 or below, it's impossible to know whether or not iOS 8.0.2 is going to cause problems on your iPhone, iPad or iPod touch. We diligently prepared for the iOS 8 update in September and we've still be stuck with an assortment of bugs and performance issues. Fortunately, it looks like help might be on the way and that's precisely why we're telling you to hold out, at least for right now.
Apple's promised an iOS update for October. The update, which will deliver the company's Apple Pay service, is widely expected to be the iOS 8.1 update that Apple popped into its beta program several weeks ago. The iOS 8.1 update has been shown to have support for Apple Pay on board and its release has been rumored for October alongside the iPad Air 2. And with an Apple media event scheduled for Thursday, we should find out what Apple has in store for iPhone and iPad users running its latest iOS 8 software.
If Apple does release iOS 8.1 in the near future, and we're expecting that it will, there's a good chance that we'll see the iOS 8 situation stabilize. iOS 8 beta is stocked with bug fixes for iOS 8 problems and Apple has a history of delivering improved performance with these iOS x.1 updates. Given the speed of its arrival, it may not be a night and day update but there's a very good chance that it will be far more stable than iOS 8.0.2.
With a launch event set for Thursday and rumors pointing to a release on October 20th, we suggest holding off on an iOS 8 install in order to wait and see what Apple has up its sleeve. iOS 8.1 probably won't be perfect but again, we're expecting it to be far more stable than the three buggy iOS 8 updates that Apple's rolled out over the past month.
Be patient (we're only two days away, you can do this) because we're confident that a better iOS 8 experience is coming soon.

As an Amazon Associate I earn from qualifying purchases.