Wi-Fi HTC Flyer Coming to Best Buy on May 22nd
Best Buy has announced that the HTC Flyer Wi-Fi will be headed to its shelves starting May 22nd which just so happens to be this Sunday.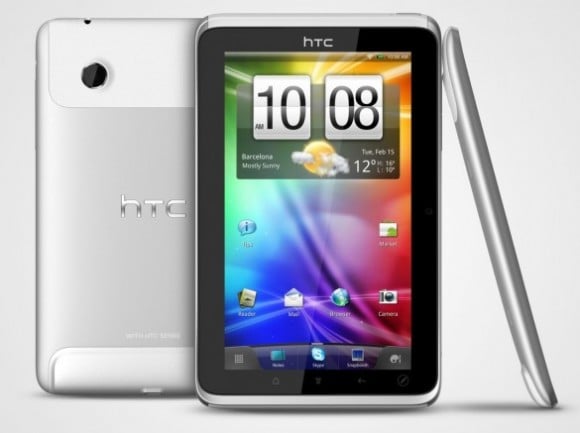 The device has been up for pre-order through Best Buy for $499 since April 24th and after nearly a month of waiting, the Flyer will finally arrive in physical form for pre-orderers and those that want to get hands-on before making a decision.
Now, remember, all of you people in the United States. If you buy this thing from Best Buy, it's going to be coming without 3G service. It's Wi-Fi only. The 3G version of the Flyer currently has no release date in the U.S. It might be headed to T-Mobile and it will be out on Sprint as the HTC EVO View 4G at some point this summer with WiMax support.
The HTC EVO View 4G won our award for Best Tablet at CTIA 2011.
While most of you can deal without contracts and 3G connectivity but you probably won't want to buy the HTC Flyer without the stylus aka digital pen which is going to be sold separately, only at Best Buy, and will run you an additional $80.
That's almost $600 for a tablet running Gingerbread, with Honeycomb aspirations we might add, but a $580+ 7-inch tablet nonetheless. In comparison, the Motorola Xoom Wi-Fi is $600.
Anyone venturing out to Best Buy and snagging one of these on Sunday?
Via: Android Central
—
HTC EVO View 4G Hands-On Video

As an Amazon Associate I earn from qualifying purchases.