Will AT&T Launch a 3G Xoom 2 Media Edition Tablet?
Alongside FCC documentation for the Motorola Droid 4 for Verizon Wireless, the U.S. regulatory body for wireless devices is also reviewing the Motorola Xoom 2 Media Edition tablet. Unlike the Xoom 2 variants for Verizon Wireless, to be branded as the Xyboard tablet, the Media Edition Xoom 2 at the FCC comes with AT&T-compatible U.S. GSM, EDGE, and 3G bands. This version also eschews an LTE radio, suggesting that as a tablet it would only be able to connect to the carrier's 4G HSPA+ network, and not the newer LTE network.
At this stage, an announcement has not been made on the part of Motorola nor AT&T. U.S. regulatory approval of the tablet does not necessarily mean that the device will launch in the States.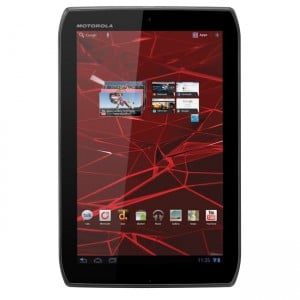 As the Xoom 2 Media Edition sports a smaller screen than the 10-inch Xoom 2, the device, if launched on AT&T in the U.S., would likely compete in the same market as the Galaxy Tab 8.9 with 4G LTE that had already launched on AT&T. As the Xoom 2 Media Edition lacks a 4G radio, it may be priced more affordably than Samsung's offering.
Via: Engadget