Will Early Disgruntled 4G Owners Inspire AT&T to Enable High Speed Uploads on HTC Inspire 4G?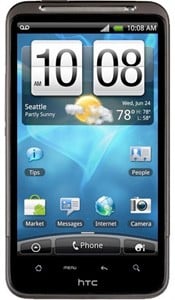 Contrary to what was reported before that the HTC Inspire 4G does not support high speed uploading, known as HSUPA, on AT&T's 4G HSPA+ network, it seems that the device does have hardware support but either AT&T or HTC had removed the software support for the capability on the handset. Various forum members on Howard Forums, various Android blogs and communities, and across smartphone sites on the Internet have chimed in to say that their download speeds are below par. Despite AT&T officially and flatly denying that the handset is even capable of HSUPA high speed upload transfer rates, according to Engadget, the handset does include hardware support. A firmware update may be required to enable the feature. Engadget also postulates that HSUPA may have been disabled in some areas possibly due to incompatibilities between the carrier's equipment and towers and the handset's chipset.
When the iPhone 4 was launched, a similar situation had occurred with the AT&T network where select users were not getting the HSUPA upload speeds that were promised. AT&T had since rectified the problem, which could suggest that once HTC and AT&T resolve any network incompatibilities, the Inspire 4G may speed along on the YouTube video uploads that were captured on the device's camera.

As an Amazon Associate I earn from qualifying purchases.