Will Google Be The Grinch for Android Tablet Lovers This Christmas?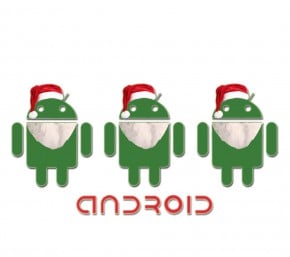 Let's face it, the hoped for swarm of Android Tablets featuring Honeycomb has basically turned into a discarded wasp nest of dashed possibility. Sure there are fan boys who love their Android Tablets, but Honeycomb Tablets haven't yet produced much of a sting in the market.
That's probably as it should be. Even with promises that Honeycomb would be the Android flavor that would unleash Tablet competition on thew world, in reality it was nothing more than a stop gap and it showed (and still does.)
Of course the new promise is that Ice Cream Sandwich will change all of that and set a new course. The jury is obviously still out on that promise and that, in my view, should cause some consternation, or at least some serious shopping comparisons, for prospective Tablet buyers this holiday season.
We've heard that a few existing Tablets should be getting an update to Android 4.0 Ice Cream Sandwich, (mostly from Samsung). Given Android's fragmentation history coupled with carrier and manufacturer roll out pacing of updates,  that's no guarantee if you're looking to put a Tablet in somebody's stocking this Christmas. Certainly, there's no guarantee of when Ice Cream Sandwich updates will be available for those updates. And remember in the past we've seen some early promise of updates for Android phones that have still not come to be.
I'm not trying to throw ice-water on Christmas plans here, but I think it is smart to be cautious if you're heading down this route for your Christmas shopping. Keep in mind also that there's going to be a slew of interest in the Kindle Fire when it is released on November 17. Given that there are still Android Tablets running a pre-Honeycomb flavor of Android on store shelves, I'd just make sure you do your research before doing your Christmas Android Tablet shopping.

As an Amazon Associate I earn from qualifying purchases.