Instagram for Android Could Launch at SXSW on March 11th
In a week the an influential tech savvy crowd will descend on the city of Austin for SXSW 2012, a music and tech event that is the birthplace, or coming of age, of hit new apps.
While many are waiting for highlight, I think we might finally see the release of Instagram for android.
(Update: Instagram for Android Available Now)
We've been teased with an Instagram Android app, but so far there's no official word on when the Instagram app for Android will launch.
Good news for Android users may be just around the corner. Here's why we think Instagram for Android might launch at SXSW in Austin when Instagram CEO Kevin Systrom takes the stage.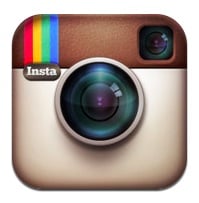 Instagram is one of the few remaining iPhone exclusive apps that Android users lust after. Instagram is a photo app that allows users to apply artistic filters to photos and share them on the Instagram social network, as well as Facebook and Twitter.
Apple chose Instagram as iPhone app of the year for 2011, thanks to the easy to use filters, sharing and social networking. The fact that Instagram isn't available on Android may have helped.
Why Instagram for Android is Ready for SXSW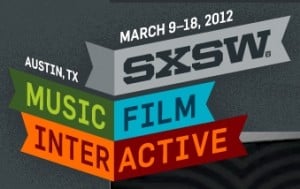 Perhaps the most telling reason is that Kevin Systrom is presenting on the topic, "Is Our Photo-Madness Creating Mediocrity or Magic?"
The original topic of this talk was, "Your Phone's Camera is Changing the World."
You'll notice that the talk wasn't "Your iPhone's Camera is Changing the World."
The talk is about much more than Instagram, but LiesDamnedLiesStatistics.com believes that Systrom will announce 25 million Instagram users.
In addition to 25 million Instagram users, Systrom could take the opportunity to launch Instagram for Android to the influential tech savvy crowd, many of which have Android phones. Those in attendance have large online followings, which would allow Instagram to get tons of extra publicity out of an Android launch.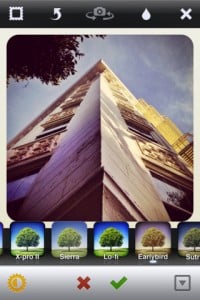 Instagram can't stay off Android much longer. There are over 850,000 Android activations a day. That's nearly 6 million potential Instagram users every single week. 25 million Instagram users is impressive, but if Instagram want's to make money through in app purchases they company would benefit greatly from these new users.
Systrom can't wait too long to launch Instagram for Android. Competitors like Streamzoo are already growing on Android. Streamzoo may not have 25 million users, but it is enough to make some users forget about Instagram.
CameraAwesome just launched on the iPhone, offering another reason for Android users to be jealous.
Camera Awesome is another app we want to see on Android, but developing apps like CameraAwesome and Instagram for Android is tougher than developing for the iPhone.
In the video below, Don MacAskill talks about this challenge, but since Instagram has a headstart, we could finally see a launch.
The final reason that Instagram can no longer ignore Android is the incoming launch of Android phones with good cameras. The most notable phones that fit this bill are the HTC One series, all of which have a new HTC ImageChip capable of producing great looking photos.
Check out the HTC One X sample photos.
With phones like the HTC One X arriving on AT&T as early as April, and more affordable phones like the HTC One V and HTC One S soon after, Android smartphones with good cameras are about to arrive en masse.
Check out our Hands on with the HTC One X for more details on this new Android phone with a great camera.
Are you waiting for Instagram for Android?