Will the HTC Pyramid Run Android 3.0 Honeycomb?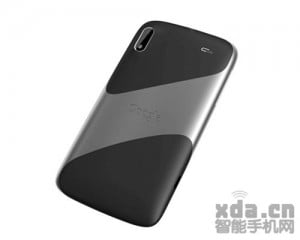 Chinese website XDA.cn is once again the source for the HTC Pyramid leak, which is said to be coming to T-Mobile USA with its dual-core CPU. According to the website, the phone will be sporting a very high resolution–Retina Display comparable–4.3-inch qHD display, which is a 960-540 touchscreen of the same variety used on the Motorola Atrix 4G and un-released but announced Droid Bionic. There's also an 8-megapixel rear camera along with a front-facing camera, 786 MB RAM, and also Android 3.0 Honeycomb.
News of the Android 3.0 Honeycomb OS on a smartphone system throws us off a bit as Google so far is reserving Android 3.0 for tablets. The most current operating system for Android phones is Android 2.3, otherwise known as Gingerbread, which is released on Google's flagship Nexus S smartphone manufactured by Samsung. The device is nice and looks to be an updated version of the AT&T Inspire 4G with a unibody aluminum finish along with some curved plastic endpieces, probably for the removable battery and memory card access along with serving as an antenna cover to allow for better reception as metal hinders cellular signal.
Via: TmoNews

As an Amazon Associate I earn from qualifying purchases.