Will The Real Motorola Droid Bionic Please Stand Up?
Yesterday, Motorola threw us a curve ball when it announced via Twitter that its team was working on "new features" for the upcoming and might I say, highly anticipated, Motorola Droid Bionic smartphone.
Before that piece of info was revealed, we thought we knew exactly what we'd be getting at some point this summer. Turns out that we might see a third incarnation of a phone that has been teasing and tormenting the public since it was revealed all the way back in January at CES.
Continuing our Eminem inspired series, we wanted to recap the Droid Bionic's progress from CES all the way up to yesterday's events that plunged the Droid Bionic further into the unknown.
Motorola Droid Bionic #1
The picture you see there is the Motorola Droid Bionic as we knew it at CES. At the time, the Droid Bionic boasted a high resolution 4.3-inch qHD display, 512 MB RAM, a rear 8MP camera, and of course, access to Verizon's 4G LTE network. We had heard that this version might possibly be coming in May until trouble started brewing and we subsequently got word that the Droid Bionic was delayed.
After some confusion, Motorola confirmed that yes, the Droid Bionic as we knew it was dead and that it would arrive this summer with a new form factor that the company said would make the phone even better.
The cause of the delay? Something related to Verizon's 4G LTE network. However, as of today, there is still no clear cut explanation as to what exactly went wrong with this design. Yes, there were issues with 4G LTE, yes Motorola felt like it might have a better design for the Droid Bionic, and yes, there is probably something more to this story that the public will probably never hear.
Motorola Droid Bionic #2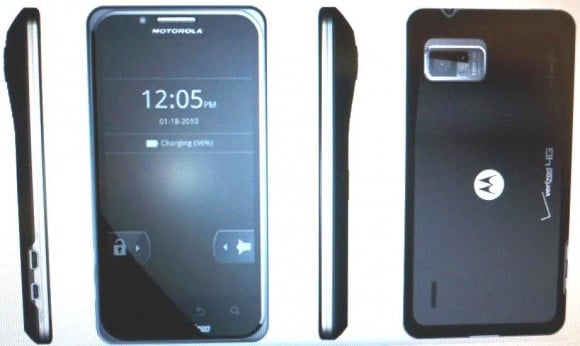 Immediately after Motorola delayed the Droid Bionic, speculation about what would replace it was rampant. However, the front runner to replace the old design seemed to be the Motorola Targa which leaked out in March. The Targa theory is unfortunately still unsolved. It's possible that what you see here might be the next Droid Bionic but then, just a short time ago, another device leaked out calling itself the Droid Bionic.
Motorola Droid Bionic #3
A flood of photos of a device that very well could be the new Droid Bionic leaked out and what it revealed was very interesting. This version of the device was an absolute monster. The device in these photos was sporting a massive 4.5-inch qHD display, had an 8MP camera capable of 1080p video, the ability to dock like the Motorola Atrix, and had a new 3D version of MotoBlur.
One look at the back of both this new design and the Targa and you notice some similarities but overall, it doesn't appear to be the same device.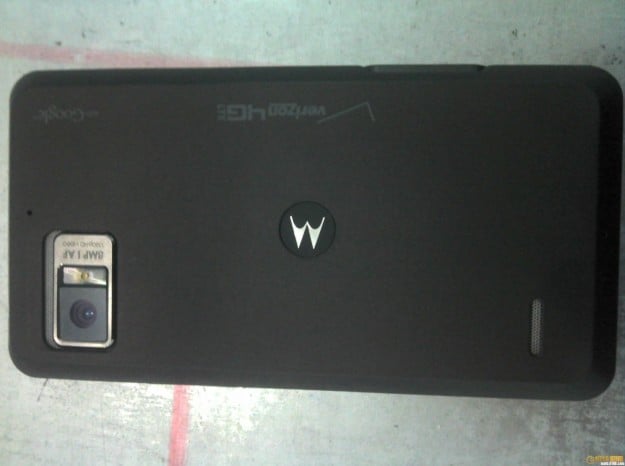 Up until yesterday, this was what we believed we would see at some point this summer. That is until Motorola tweeted something out that caught our attention and sent those dead set on getting the Droid Bionic into another frenzy.
Motorola Droid Bionic #4?
This is the vague tweet that Motorola put out yesterday which piqued our interest. Has Motorola moved to a third possible design for the Droid Bionic? Did they scrap the 4.5-inch beast? Or are they just adding some stuff to it prior to launch? Sadly, there really is no clear cut answer. The sentence is ambiguous and the new updates the tweet referrers to could be anything.
What Do You Want to See?
As it stands, no one is really quite sure what the Droid Bionic is going to be. It might have a Tegra 2, it might not. It might have a 4.3-inch display, it might have a 4.5-inch one. It might have a 3D version of MotoBlur, it might not. It's certainly a mysterious device but we have to say, it's still an extremely exciting one, especially because it's the most compelling 4G LTE device to date.
So what are you hoping for? Do you want a 4.3-inch version with a Tegra 2? How about an dual-core OMAP processor  instead of the Tegra 2? How about a Droid Bionic with a 4.5 inch screen? Do you want smaller? I think there is at least one thing that we can all agree on though:
Whatever it is that Motorola is cooking up, we want it to get announced sooner rather than later, preferably before July 7th.

As an Amazon Associate I earn from qualifying purchases.