Windows 10 Upgrade on an Old PC: What You Should Know
In less than two weeks Microsoft's biggest-ever promotion comes to an end. Since the launch of Windows 10 last summer, the company has held up the Free Windows 10 Upgrade Offer as the ultimate chance for those stuck on past version of Windows to experience its modern operating system. The promotion is a big deal in and outside technology circles. Until the launch of Windows 10, Microsoft had never given out major releases of Windows for free.
Without the cost of an upgrade to hold them back, millions have already updated their old PCs to Windows 10. Some are finding that the operating system delivers what Microsoft promised. It starts quickly, offers up access to new services that should have always been included in Windows, and looks great. Some haven't been pleased with the Windows 10 upgrade though. They complain of missing programs from previous versions and apps that aren't always the most reliable.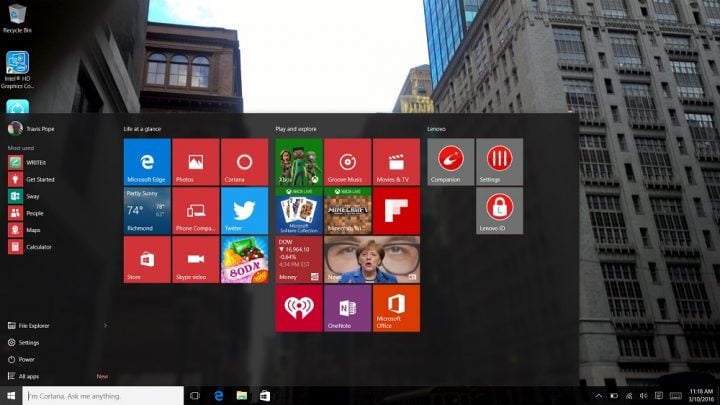 Read: Windows 10 Review – A Love Affair
You're quickly running out of time to do the Windows 10 Upgrade on your old PC. Here's what you need to know about the update before it goes away and you lose your chance to take advantage of Microsoft's free offer.
Windows 10 Upgrade on an Old PC: All the Reasons to Update
For Microsoft, Windows 10 was about fixing what's wrong with Windows on its end. The company took too long to bring new features to Windows in the past. In Windows 8, it changed the way the Start Menu worked; mouse and keyboard users didn't like the change at all. In an effort to give users ultimate control of their machines, updates to older versions of Windows are optional.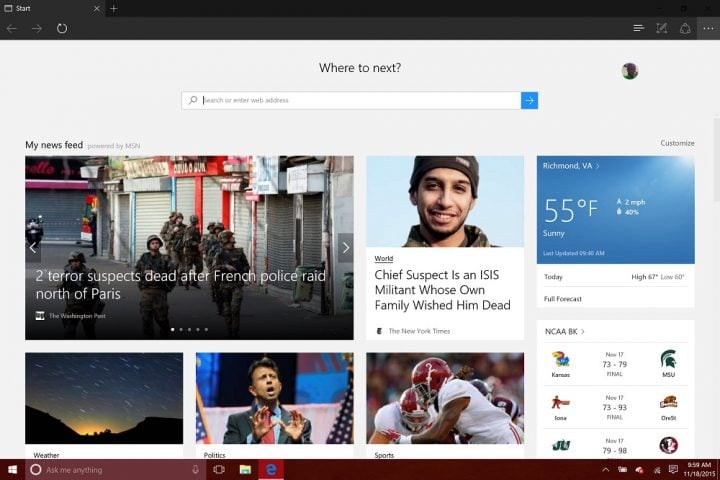 Windows 10 takes away the ability for users to ultimately skip security updates, making it much safer to use for anyone that does a terrible job of keeping track of updates after disabling them. Antivirus is included with the update too.
The apps made available in the Windows Store – as well as the Start experience – are now mouse and touch-friendly. Bing Search is integrated directly into the Windows 10 Taskbar. Windows Store offers a safe place for users to download apps and games without having to worry about infecting their PCs with a virus or a program running in the background and guzzling precious battery power when they're away from a power plug.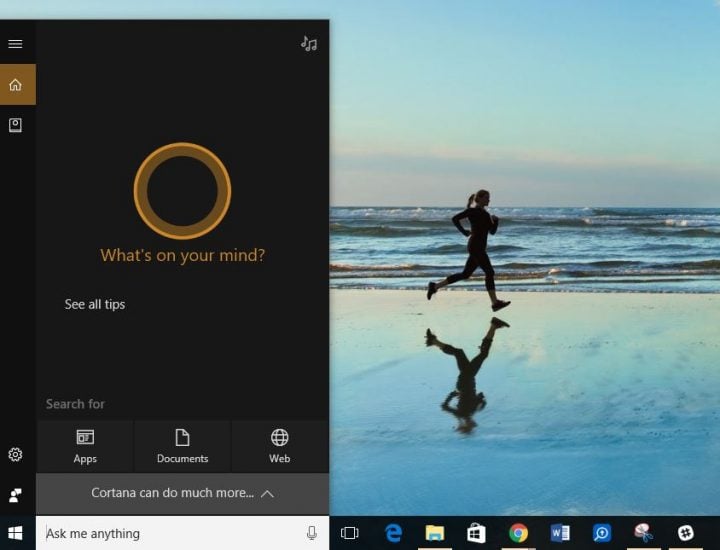 Read: Is Windows 10 Safe?
The Cortana personal assistant allows users to set appointments, search the web interact with their apps with voice or text commands. Cortana companion apps for iPhone and Android allow users to take the experience with them wherever they go.
Read: Should You Upgrade to Windows 10?
Besides installing security updates on its own, Windows 10 also extends the life of a PC. Whereas older Windows operating systems have support dropped for them eventually, Microsoft is promising free upgrades with new features and fixes for years, provided that users upgrade to Windows 10. Microsoft added a few new features to Windows 10 through a free update last year. The company is planning to do so again with a larger free update scheduled for August 2nd. It's called the Windows 10 Anniversary Update.
Windows 10 Upgrade on an Old PC: Big Changes
Of course, there are going to be some things that you won't like. Windows 10 dumps some legacy features. Balancing the loss of the features are some new additions.
Read: 10 Things You'll Hate in Windows 10
How Windows 10 is Different from Windows 7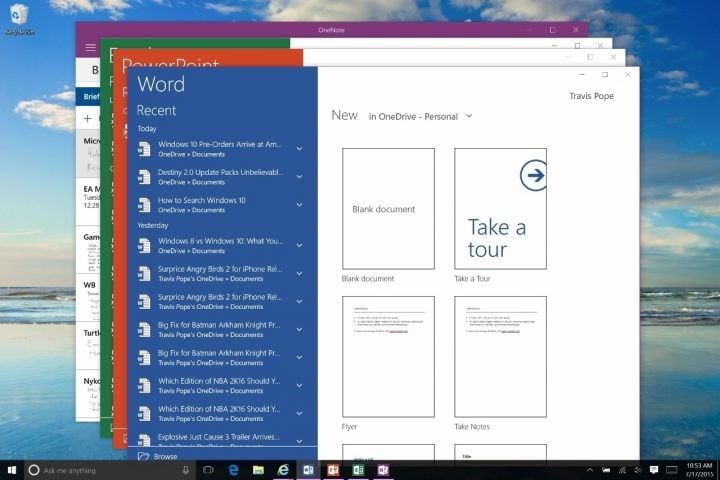 If you're upgrading from Windows 7, expect Windows Media Player to be exactly the same. Microsoft has discontinued development on the program and it won't get new features. The company is focusing on Groove, which is its current audio app. It's installed automatically. There's also the Movies & TV player. Windows Media Center is completely gone in Windows 10, with no replacement available. Microsoft hopes that users will adopt its Xbox One console for their living room entertainment needs instead of using Media Center.
Read: Windows 10 vs Windows 7 – What You Need to Know
Windows 7 came with Internet Explorer, but Windows 10 hides the browser in favor of Microsoft's new Edge browser. You no longer need to download Windows Essentials since replacements for those apps are included with Windows 10. Apps for photo editing, mail and calendar come built-in.
How Windows 10 is Different from Windows 8
Even if you are coming from Windows 8, expect that you'll need a few days to adapt to Windows 10. Apps downloaded from the Windows Store aren't fullscreen unless you have Tablet Mode turned on. Outside of Tablet Mode, the Start Screen looks and behaves more like the Start Menu from Windows 7, but keeps Live Tiles around. With Windows 8, Microsoft had two versions of Internet Explorer. In Windows 10, the touch-centric version of the browser has been replaced by Microsoft Edge.
Read: Windows 8 vs Windows 10: 10 Changes You Need to Know
Other major departures from Windows 8 include the loss of the Charms Bar that used to float out from the left side of the screen. Windows 10 won't download apps tied to your account when you sign into a new PC either.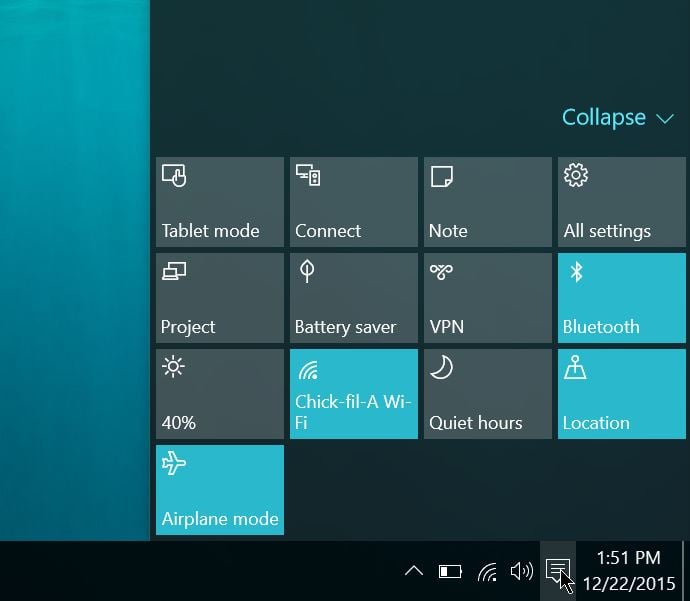 Touch gestures have changed. Swiping left on the right side of your touchscreen now gets you the Action Center, a dedicated space for notifications and settings. Swiping right from the left side of your touchscreen now gets you a Task View for seeing all of your open apps at one time. Swiping down from the top edge of your screen still closes an app.
OneDrive was an add-on app for Windows 7. It is included in Windows 10. The service allows Windows users to effortlessly sync their files to Microsoft servers for back up or sharing.
Windows 10 Upgrade on an Old PC: How to Take Advantage of the Free Windows 10 Upgrade Offer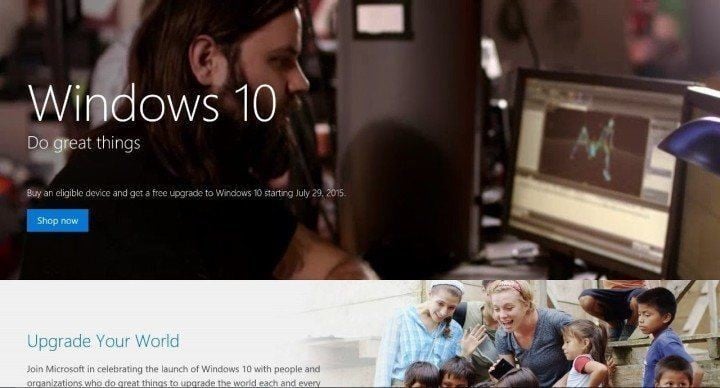 If you're ready to go ahead and upgrade to Windows 10, download the Upgrade Adviser from Microsoft's website to find out if your PC meets the hardware and software requirements. Note that Microsoft isn't giving the update away to Windows Vista users for free. If you don't want to upgrade, but are being nagged by Microsoft's Get Windows 10 utility, know that it'll disappear when the upgrade offer does.

As an Amazon Associate I earn from qualifying purchases.