Windows 10 Upgrades – What You Need to Know & Don't
Microsoft's Windows 10 upgrade is getting closer all the time. It was only last fall that Microsoft took to a stage in San Francisco to share its vision for the operating system. Back then the company maintained that Windows 10 would be the biggest release from them we'd seen in years. They pledged to fix the issues that plagued Windows 8, mainly the Start Screen and Windows Store apps with terrible designs and controls. Also promised was One Windows, one operating system that would adapt to touch, mouse and keyboard.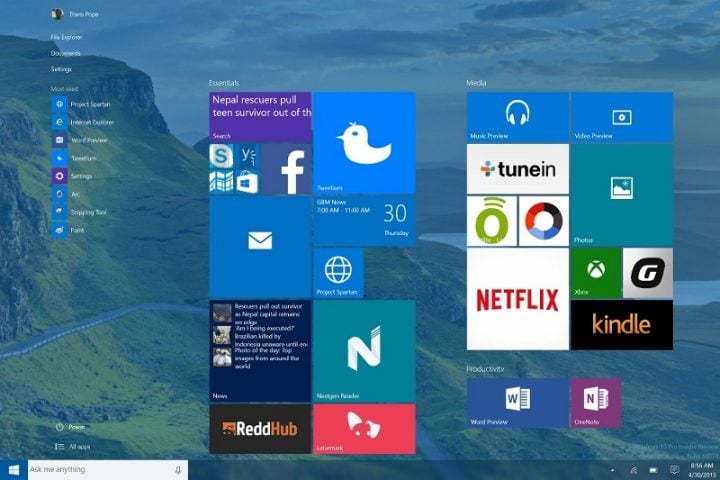 Since that event in 2014, Microsoft has talked at length about the operating system upgrade. Recently the company shared details about Windows 10 upgrades and what users will get what versions of the operating system when it launches this summer. Here's everything you need to know about Windows 10 upgrades and what you don't.
Windows 10 Upgrades at Home
Microsoft has always offered a pretty stunning amount of different ways to get Windows. Microsoft's Windows Vista operating system had so many versions you couldn't trust anyone but a Microsoft employee to keep them all straight. Windows 10 upgrades come in a stunning array of different flavors too, leading some to accuse Microsoft of going too far in order to make a profit. Ignore those guys and ignore the many different versions of Windows. It's very unlikely that you'll purchase a Windows 10 upgrade anyway.
Really, there's only two Windows 10 upgrades you should care about.
Windows 10 Home
Windows 10 Home is the most important Windows 10 Upgrade because it's what Microsoft has in store for devices meant for everyday users. Windows 10 Home has mostly everything that Microsoft has shown off over the last ten months or so. Every user-focused feature like the Edge Web Browser, updated Windows Store with Music and Video, Start Menu and transforming Start Screen is in this version.
Read: 3 Early Reasons to Not Update to Windows 10
It is Windows 10 Home that will replace the basic versions of Windows 8.1 absolutely free this summer. It'll be the upgrade given to notebook and desktop users. Windows 8.1 tablets with Intel processors will also get this update. Devices running Windows 7 Starter, Windows 7 Home Basic, and Windows 7 Home Premium will also get this update, it's believed. Microsoft has confirmed that Windows 7 and Windows 8.1 users will get a free update within the first year Windows 10 is available, but hasn't provided a flow chart specifically for Windows 7 upgrades.
Windows 10 Mobile
Windows 10 Mobile is the second major version of Windows 10 that'll be important to casual users. Whereas Windows 10 Home acts as a pretty straight forward upgrade for Windows 7 and Windows 8.1 users, Windows 10 Mobile is far more nuanced.
Read: The Bold Plan to Bring iPhone & Android Apps to Windows 10
Windows 10 Mobile is Microsoft's answer to Apple's iOS operating system for the iPad and iPhone. You won't be able to purchase Windows 10 Mobile in a store or online. Instead, it'll come embedded inside smartphones and tablets that you buy going forward. This upgrade is where it gets tricky. Windows 10 Mobile formally replaces Windows RT and Windows Phone 8.1, the two mobile operating systems that Microsoft offered on tablets and smartphones before. Windows Phone 8.1 users will get a free update to Windows 10 Mobile if their phone meets certain upgrade requires Microsoft hasn't elaborated on yet. Windows RT devices, mainly the Surface RT and Surface 2 are getting left on Windows 8.1 RT for now.
Have a Windows tablet? Don't worry, chances are that your device has an Intel processor, meaning it'll get the Windows 10 Home upgrade. Microsoft has said that it plans on releasing an update for Windows RT devices with new features, but hasn't elaborated beyond that. It's looking very unlikely that any Windows RT upgrade will happen this summer.
Windows 10 Pro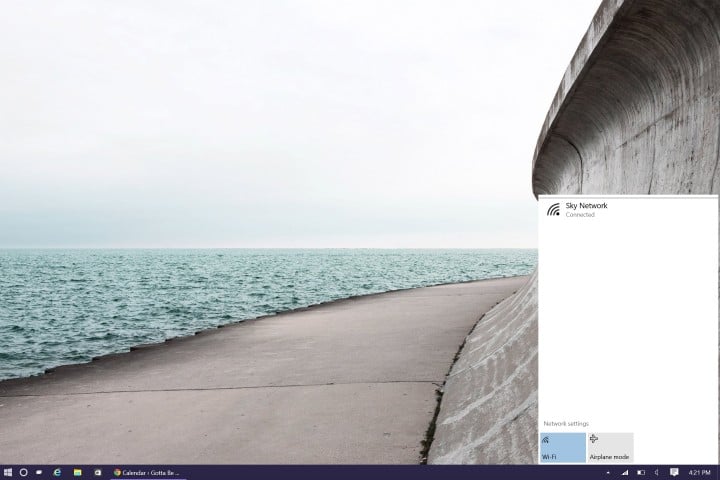 Users with Windows 8.1 Pro will get the upgrade to Windows 10 Pro. It'll also be available for purchase at business retailers it seems. The idea of Windows 10 Pro is that users who need advanced features will upgrade their Windows 10 Home PCs or purchase a business notebook, desktop or 2-in-1 with Windows 10 Pro on-board.
Read: Windows 10 10074 – What's New & Different
Microsoft hasn't gone too much into a feature-by-feature breakdown of Windows 10 Pro, but does say in a recent post on Blogging Windows that remote device management and internal device management are the main focuses of this Windows 10 Upgrade. Have a small business? You'll want something running Windows 10 Pro. App developers and IT workers will want this version of Windows 10 too. If you don't run a small business or don't need advanced features you can pretend like this Windows 10 upgrade doesn't exist.
Windows 10 on Xbox One and Other Devices
Most don't know that the Xbox One runs Microsoft's Windows 8 operating system with some custom upgrades and changes. The company didn't talk much about it during its Xbox Revealed event at all. Those apps that users are snapping to the side of their screen on the Xbox One are using a very specific version of Windows.
Read: New Video Shows Magical Xbox One & Windows 10 Streaming
That'll continue in Windows 10, though Microsoft hasn't talked much about what it'll mean. Every Xbox One will get a Windows 10 upgrade for free. What that'll translate to outside of being able to download apps directly from the Windows Store remains unclear. Users who don't have an Xbox One don't need to worry about Windows 10 on Xbox One nor the version that Microsoft has coming for small hobby devices like the Raspberry Pie 2.
Windows 10 Upgrades at Work & at School
Windows 10 Education
There are other Windows 10 upgrades coming, but they're made for specific markets and aren't necessarily for you. Windows 10 Education won't be sold in stores, but will be available directly to schools and school districts. Anyone who is already running Windows 10 Home because their device came with it or because they upgraded to it will have the option to download Windows 10 Education.
Windows 10 Enterprise & Windows 10 Mobile Enterprise
Windows 10 Enterprise will be made available directly to business who buy their software in bulk from Microsoft or having agreements with the company. It includes, sophisticated app management, encryption and more. The same is true of Windows 10 Mobile Enterprise, it's strictly meant for businesses and large organizations who need device management and better control over updates.
It's important to note that these versions of Windows 10 won't be available at the same time. According to Microsoft, Windows 10 Mobile and Windows 10 Mobile Enterprise will launch after the rest of its line up does. So far we only know that new devices running it are expected some time this year, likely just before the holiday shopping season to compete with new versions of the iPhone and iPad. We know next to nothing about Windows 10 for the Xbox One, which runs on its own update cycle.
Devices that take advantage of a Windows 10 upgrade will get new features and extras on an on-going basis, according to Microsoft.
Windows 10 Home and Windows 10 Pro should be the first Windows 10 upgrades available at launch this summer. Windows 7 and Windows 8.1 users will only be able to upgrade for the first year, before Microsoft begins charging for Windows 10 upgrades. How much each upgrade will cost after that remains unclear.

This article may contain affiliate links. Click here for more details.