Windows 8 Concept Watch Takes Smart Watches to a Whole New Level
We've seen 'smart watches' before with either a limited skinned version of a smartphone OS–like the Motorola ACTV–and those with full Android OS capabilities. However, the new concept watch created by Indian designer Mithn Darji takes the idea of smart watch to a whole new level by packing in the full desktop OS version of Windows 8 and its Metro UI onto your wrist. The demi tablet that serves as a watch also has a modular, removable Bluetooth earpiece for you to take calls.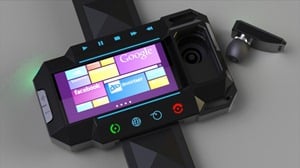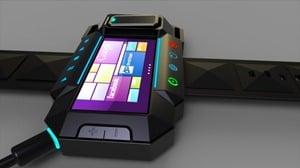 The design combines a full PC, WiFi for connectivity, and a phone radio onto a plastic wrist strap. There are hardware keys for phone, quick launching the browser, music playback, and volume. The watch also has a charging connector that glows when plugged in, similar to Sony's VAIO laptop charging designs.
The Windows 8 watch is still a concept now, but given Microsoft's move to support ARM with Windows, the watch may be power efficient enough to last a day on a charge. Interestingly enough, though, Darji opted to go with Windows 8 as the OS rather than Microsoft's mobile Windows Phone OS.
Via: WMPU

This article may contain affiliate links. Click here for more details.