Windows Hello: How to Login to Windows 10 with Your Face
Passwords keep our emails private and our baking balances safe. They're part of the computing experience. If your device doesn't have a password, it isn't safe. Windows 10, Microsoft's latest operating system update, acknowledges just how essential the password is to the modern computing landscape by trying to ensure that users never have to type their password in. It does this using a system called Windows Hello.
If you've used an iPhone or Android device with a fingerprint reader, you're familiar with the fundamentals of Windows Hello. You're still required to create a password and provide a hint at what that password might be when you go through the setup process. What Windows Hello does is ensure that you never – or at least rarely have to use it. Instead of signing in with your password, you simply press your finger on the internal or add-on fingerprint reader that your device has connected to it. Within a few seconds, the PC is unlocked.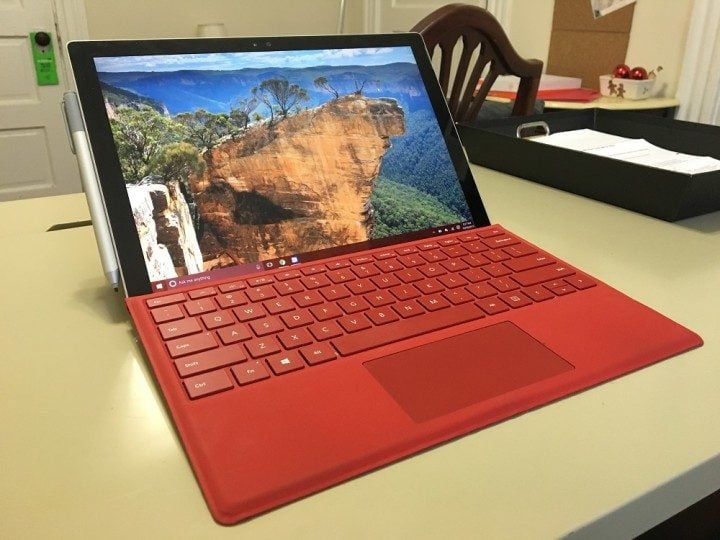 Read: Windows 10 Anniversary Update Review – Everything Necessary
Gotta Be Mobile talked about logging into Windows 10 with your fingerprint before. With compatible cameras slowly arriving on store shelves, it's time to discuss using Windows Hello with a compatible camera accessory.
Read: Windows Hello – How to Login to Windows 10 with Your Finger
Here's how to login to Windows 10 with your face using Windows Hello.
Before We Begin
Before you can begin setting up your Windows 10 PC to let you login with just your face, you need some essential hardware.
Windows Hello is one of the few features that Microsoft added with Windows 10 that's hardware related. The system uses a camera to let you login with your face. If you're on a notebook or all-in-one PC, chances are that you have a web camera already, but not just any camera will do.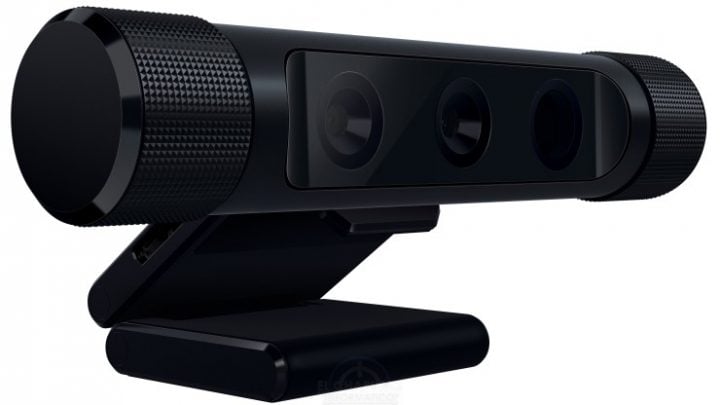 You need a web camera with the right drivers and optical sensors to support Windows Hello. Some PCs have them – the Microsoft Surface Pro 4 and Surface Book have the right cameras integrated already. Some notebooks launched with the proper hardware last year – but many didn't. If you have a notebook, desktop or tablet without Windows Hello, you'll need to purchase a Windows Hello camera. The Razer Stargazer supports Windows Hello and gesture recognition. It costs $149.99. The Tobii Eye Tracking Gaming accessory costs $139.99. The SteelSeries Sentry Gaming Eye Tracker costs $249.99.
Have these devices connected to your PC with their included software installed before continuing this tutorial. Of course you can skip buying one of these if your device already has the necessary camera built-in.
Setting up Windows Hello Face Sign In
To handle the setup process for Windows Hello, you'll need to open the Settings app on your device. Tap or click on the Windows button in the bottom-left corner of your screen to open the Start menu. The click or tap on the Settings cog in the left-lower corner. You can also open the Start Menu by tapping the Windows key on your keyboard.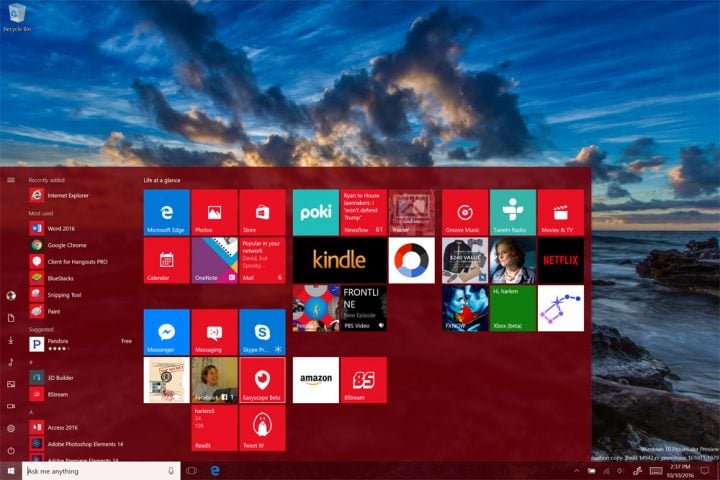 Inside the Settings app, tap or click on Accounts.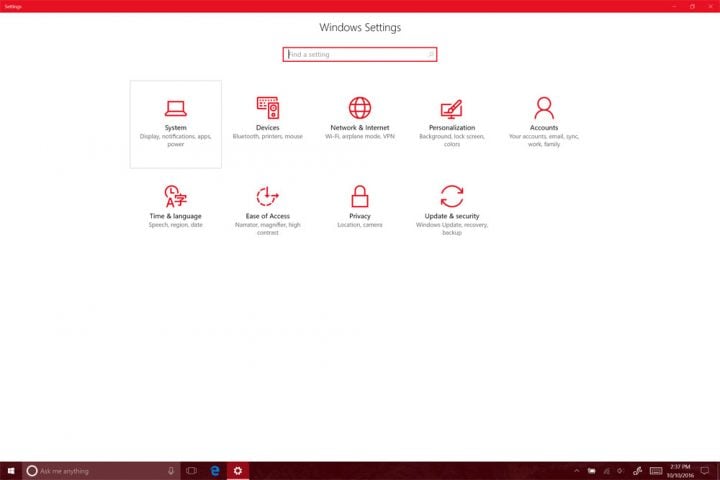 The moment that you click or tap on Accounts you'll be taken to a dedicated area that breaks down the details of the Microsoft Account you're using with Windows 10. Tap or click on Sign-In Options in the menu on the left side of your display.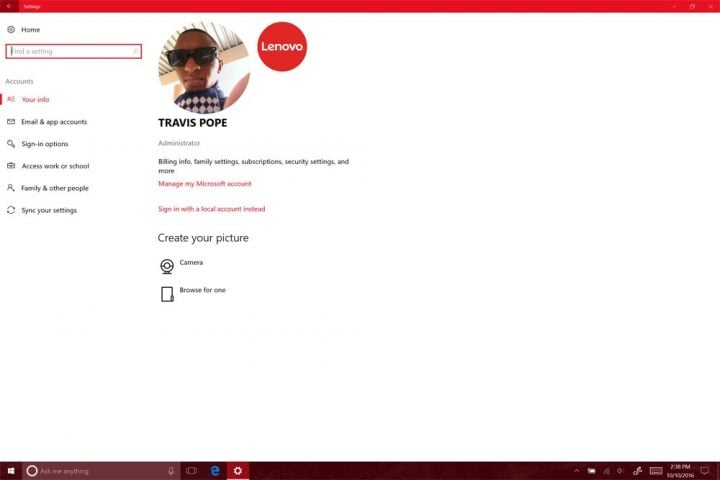 If your device already supports Windows Hello face sign-ins, you'll see the option to add it immediately. If you're device doesn't you'll only see this option if you connected one of the compatible cameras from earlier in this tutorial.
Tap Setup and take note that you'll be asked to create a PIN to login to your device too. This PIN is in case you somehow managed to lock yourself out of your device and Windows Hello isn't functioning the way that it should. If you already have a PIN, the setup process will simply ask you to enter that existing PIN as a way to know that it's you.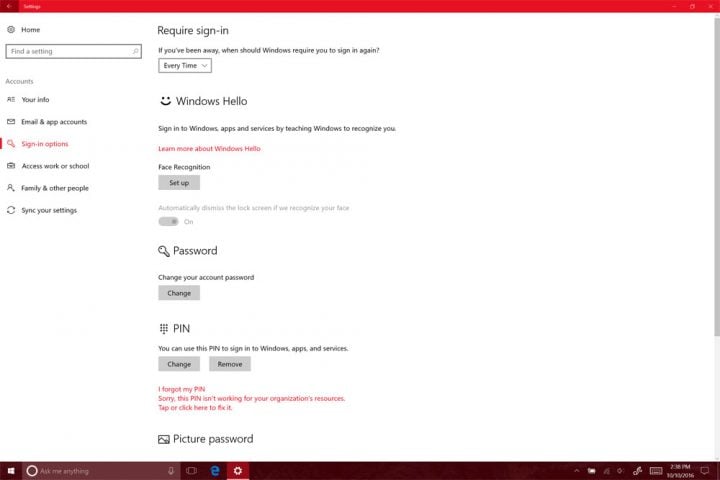 All you do is simply stare at the camera head-on. The bar just below the view finder will slowly fill as it gathers necessary details on your eyes and face. Once it's done collecting information, it'll let you know that the setup process is done. Run through the setup a few times to improve your device's recognition. Anyone that wears eye glasses should definitely consider running through the setup process once with their glasses on and one with them off.
For now, Windows Hello only lets you sign in or verify purchases. Eventually, Microsoft hopes to let developers use Windows Hello to let users login to websites without a password. A small number of apps let you login to them with Windows Hello already. It's something that's already popular with the TouchID fingerprint reader on the iPhone.
Good luck using Windows Hello to login to Windows 10 with your face and nearly eliminate your password.