Popular Games and Pandora for Windows Phone 8 Arriving Soon
Today Microsoft announced that it's Windows Phone 8 platform is slowly catching up to Apple and Google's app ecosystems with more powerful apps and more popular apps.
To help Windows Phone 8 catch up with iOS and Android Microsoft will bring 46 of 50 of the most popular smartphone apps on its platforms by next year.
Those apps include games like Angry Birds Space, Temple Run, Cut The Rope, Where's My Water, and Words With Friends. That also includes the new Skype, Chase Mobile, and the new Pandora which will release in early 2013.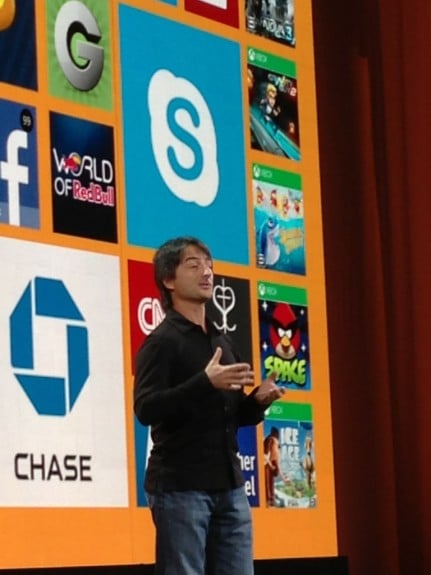 To help draw new users to the platform some of those apps will have special features for Windows Phone 8. Skype, for example, will always run in the background ready for messages or video calls.
Microsoft also has a special deal with Pandora to help bring in users. When the Pandora app comes to Windows Phone 8 it will come with a full year of ad-free use. A one-year subscription with no ads on Pandora typically costs $36 per year, or $3.99 per month.
In addition to the new apps for the platform Microsoft will have new versions of Facebook and Twitter for Windows Phone 8. Microsoft calls these apps Live Apps, which means they can hook into different hubs in Windows Phone as well as the new lock screen.
In Windows Phone 8 users can choose to have specific apps show information on their lock screen as well. For apps like Facebook that means friends' status updates and photos can appear on the lock screen, giving users the information they want without having to unlock the phone.
Windows Phone 8 still doesn't offer the huge app selection of iOS or Android, but it does have a total of 120,000 apps. That's less than half the number of apps available for the iPad, let alone the iPhone or Android devices. The number keeps growing, and Microsoft hopes that Windows Phone 8 will bring more developers to the platform.

As an Amazon Associate I earn from qualifying purchases.