Windows Phone Mango Twitter Integration Gets Demoed (Video)
We know that Windows Phone 7.5 Mango is done, Microsoft has sent it off to manufacturers, so now all we're left to do is sit around and wait for it arrive OTA to old hardware and on shelves within new hardware. Unfortunately, an exact date is unknown which means that all we can do is see what comes up between now and the official release date of the next version of Windows Mobile software. Today, the tidbit comes from Tom Warren from WinRumors who has put up a great walk through video of Mango's heralded Twitter integration and suffice to say, I think those of you who currently own Windows Phones and those of you who are thinking about getting one are going to be pretty impressed with what you see.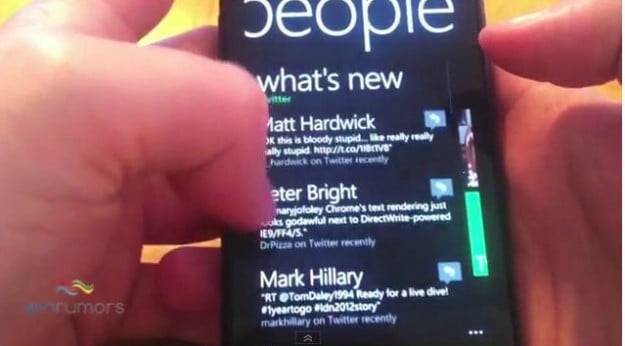 The video starts with the setup process which looks painless. All you have to do is authorize your Windows Live account to interact with Twitter and boom, you're good to go. Once authorized, you're all set. If you go into the People hub  of Windows Phone, you'll be able to see your Twitter feed and replies as well. You're also able to filter out feeds and if you follow a ton of people, that's a probably a feature you were hoping for.
You'll also find Twitter in the Me, Picture and Browser tiles within the software. All in all, it really looks like Microsoft and Twitter did a fantastic job with this and Windows Phone Mango looks like it's going to be a very attractive option when it arrives.
—
Windows Phone Mango Twitter Integration

As an Amazon Associate I earn from qualifying purchases.