Wish Your Smartphone Had a Bigger Screen? You're Not Alone
Do you wish your smartphone had a bigger screen? According to a study by Strategy Analytics most of us do, which our own Chuong Nguyen posted. He reported that a research firm asked smartphone users in the United States and UK about their phone's screen. It turns out that 90% of users wanted a bigger screen.
How big do we want to go and how much do we want it?
According to the survey, people want a 4″ to 4.5″ screen.
For those who follow Smartphones, that sounds a lot like the majority of Android phones on the market today. It also doesn't sound like one of the most popular phones available – the \ iPhone.
What accounts for the disparity between what people prefer and their buying habits? If 90% want larger, then why don't more people buy Android phones that fit the sweet spot of preferred screen size according to this survey?
Could it be that they'd like to have a bigger screen, but it isn't a deal breaker?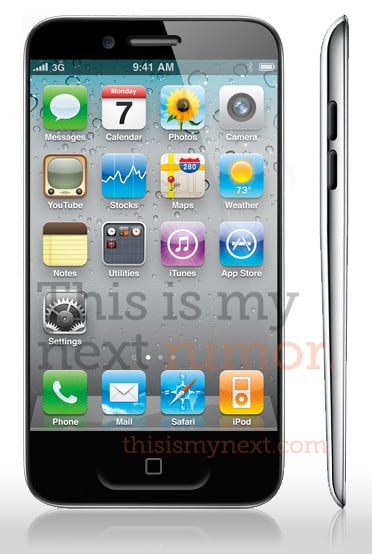 The survey also found that respondents want thin "pocketable" phones and screens with a high-resolution. Of the three top desires people identified, two of them could be used to describe the iPhone. It fits everyone's pocket or purse and has one of the best screens available today on a smartphone.
The fact that the iPhone has two of the top three features users want accounts for its popularity. Users want a larger screen and identified that as their most desired feature because that's the one feature they don't have.
What does this mean for Android?
If Apple stubbornly sticks with the 3.5″ screen, then Android manufacturers can offer all three of the most desired features users want. Its bad news for Android if Apple puts a 4-4.5 inch screen in the next iPhone, something we've heard rumors of happening. If Apple can offer all three of these features, they might become more popular.
They survey didn't find that users want two other features that I think are important but under appreciated, faster data connections and longer battery life.
Right now only an Android phone can give you 4G LTE of the two platforms. However, Android phones typically suffer from poor battery life, aside from the Droid Razr MAXX.
If Apple goes with a larger screen and nearly doubles the capacity of the iPhone's battery, like they did with the new iPad, we would likely see good battery life even with 4G LTE.

As an Amazon Associate I earn from qualifying purchases.