WWDC Hardware: iPhone 6 Not Likely, Here are 5 Possibilities
Over the weekend a video allegedly showing an iPhone 6 as part of Apple's WWDC announcement surfaced, with a quick rotation of the same design as many iPhone 6 mock ups that circulated over the past several weeks. Apple announced the iPhone 4 at WWDC, but based on leaks and rumors it is unlikely that Apple will announce the iPhone 6 today.
Here is a look at what Apple could announce in the hardware department at WWDC 2014 without taking too much of the spotlight off of the software.
Read: How to Get the iOS 8 Beta Now
WWDC 2014 concluded without any new Apple hardware. Instead Apple focused on iOS 8 for the fall and a ton of cool new OS X Yosemite features that will arrive this fall as well. You can check out the iOS 8 beta without waiting and sign up for the OS X Yosemite public beta.
At 10 AM Pacific, 1PM Eastern, Apple will hold the WWDC 2014 keynote where we should see iOS 8 announced, followed quickly by an iOS 8 beta as well as OS X 10.10. It looks like iOS 8 will offer a number of new features, but will not deliver a radically new look. The OS X 10.10 announcement may prove more exciting with rumors suggesting an iOS 7 style redesign.
This alleged video showing an iPhone 6 for WWDC 2014 is very unlikely.
In addition to the new design we could see a control center like feature, AirDrop that works with iOS devices and we may see a new iOS 8 feature that lets users quickly turn the iPad or iPad mini into an external monitor for a Mac in a new report from 9to5Mac, likely one running OS X 10.10.
The OS X 10.10 name will include some word to describe the release. Apple delivered Mavericks in 2013 and Yosemite is a front-runner for the OS X 10.10 release.
We already know a lot about what to expect at WWDC 2014, but there are still some covered banners upstairs, so it is clear that Apple has a few secrets yet to reveal. Here is a closer look at the potential new Apple products we could see announced this morning.
These devices come from leaks and analyst reports. Some of these are not expected until later this year, but they are more likely than an iPhone 6, at least as a surprise WWDC 2014 announcement. With a new look for OS X 10.10, Apple may take this opportunity to offer some new hardware capable of running it, although the actual OS X 10.10 release may not come for several months.
New iMac or a Cheaper iMac
Apple may be ready to announce a new iMac 2014 update that includes either a higher resolution Retina display or a cheaper iMac with a more affordable display. Jim Dalrymple of The Loop already said, "Nope." to a cheaper iMac, so a Retina iMac appears more likely; if Apple announces an iMac.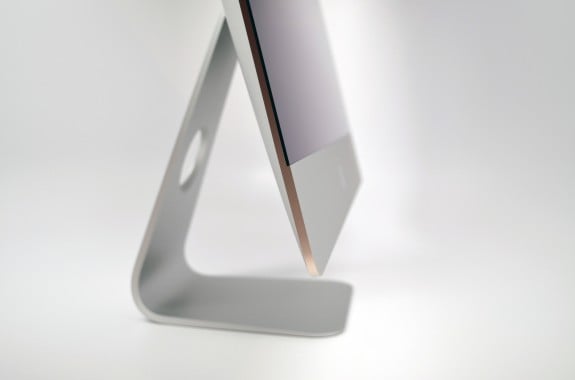 A new iMac Retina would bring the iMac display up into the territory of the MacBook Pro Retina and the rumored MacBook Air Retina that is expected this year.
New Mac Mini
A Mac Mini 2014 update is one piece of new Apple hardware that is not only overdue, but also a good possibility for a WWDC 2014 announcement and summer release.
The Mac Mini as it sells is almost two years old and is missing out on faster processors that can help return this small and affordable Mac to popularity.
For many buyers this cheap device is a gateway into Mac, allowing users to upgrade to a Mac computer without spending $900. The Mac Mini is $599 right now, and it would be very interesting to see Apple continue the trend of more affordable prices by offering a cheap Mac Mini starting at $499. This is only speculation, but Apple chopped the price by $100 off the MacBook Pro Retina in 2013 and the MacBook Air in 2014.
4k Thunderbolt Display
The Mac Pro and the MacBook Pro Retina support 4k displays with the latest versions of OS X, but Apple pushes users to a displays made by other companies.
The current Thunderbolt display offers a 2560 x 1440 resolution, leaving some Mac owners hoping and wishing for a 4k Thunderbolt display with a 3840 x 2160 resolution.
A high-end 4k display costs nearly $4,000 in the Apple Store, and the ThunderBolt display is already expensive at $999, so it's unclear where Apple will come in on pricing if this is announced.
New MacBook Air Retina
Ming-Chi Kuo is a well-respected analyst who predicted many of the iPhone 5s features last year ahead of the release and for 2014 he believes Apple will offer a slimmer and lighter MacBook Air with a 12-inch display.
This new MacBook Air would stand apart from the models Apple announced last month with a new touchpad, no fan and a 12-inch Retina Display.
A higher resolution Retina display means more pixels packed into a smaller space and ultimately a better looking screen.
New Apple TV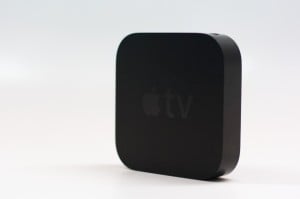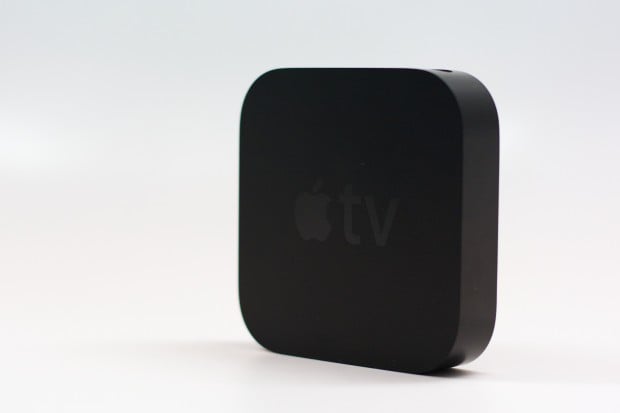 Apple continues to sell the same Apple TV from 2012, despite the increased pressure from Roku, Amazon and Google in this space. Rumors suggest Apple continues to work on a small streaming device for 2014 but is not working on an actual TV set.
In early May a report on Re/code claimed Apple is not working on a new Apple TV for WWDC 2014, so perhaps the hopes for an Apple TV with support for Apps and possibly casual gaming is still off in the distance.
Read: What to know about iOS 8
All things considered, don't expect a new iPhone 6, iPad Air 2 or a new iPad mini Retina at this event. 9to5Mac lists a larger iPad Pro, iWatch and Arm Powered Mac as possibilities, but does not call any of these items out as a sure thing.
If Apple skips most of the hardware announcements for WWDC 2014, that will leave a busy fall, and it is not clear what it will do to Apple stock (AAPL) in the short-term — especially with a 7-to-1 split.

As an Amazon Associate I earn from qualifying purchases.