Best iPad Apps for College
College students today don't know how good they have it thanks to the iPad and more iPad apps for college than they can count, at least before completing Understanding Numerical Data.
I ended my college career in 2005. On that May afternoon when I turned my tassel for the last time I'd never even, heard of apps. The Apple Newton aside, I wish Apple created the iPad in 1987 when I went to college or '93 when I first entered graduate school. I'm tempted to enroll again to earn another degree just so I can use the great apps student get to use today.
When I dropped my son off at college, I left him with an old iPad and a few great apps for students. Here's the list of iPad apps I wish I could use in school.
Taking Notes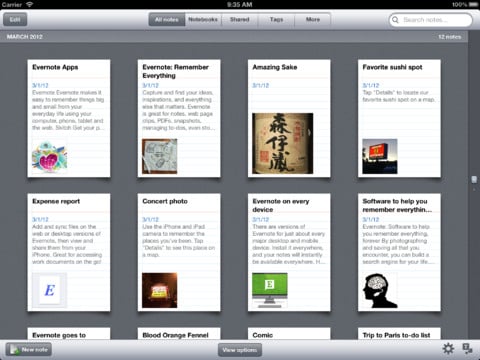 Evernote – Free – Keeping track of important information helps students keep on top of their studies. Evernote syncs this kind of information, including text, drawings (with other apps), audio recordings, pictures, and video. Record the lecture and take notes inside the app. Then snap a pic of the drawing the prof puts on the whiteboard or shows on the video screen.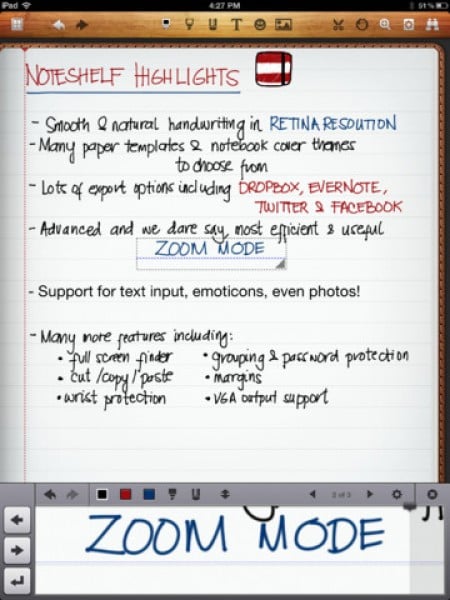 Noteshelf – $5.99 – Use Noteshelf to sketch images or taking notes with a stylus. Then share those notes with other students or export it to Evernote or other services like Dropbox.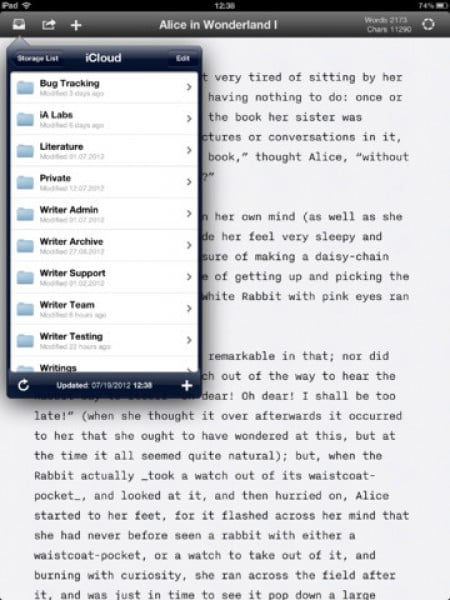 iAWriter – $.99 – Thanks to iCloud, students can write notes or papers in this simple text editor and then sync them quickly between an iPad and a Mac. Lovers of distraction free writing will like the user interface.
Writing Papers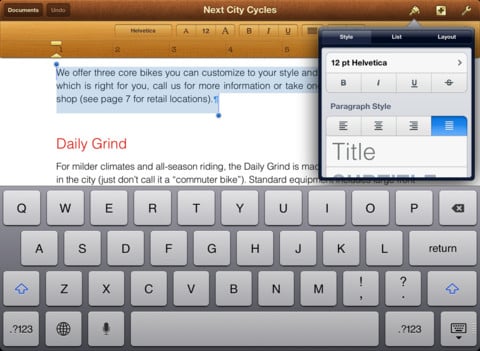 Pages – $9.99 – Even though Quickoffice costs less than buying all three of the iWork apps, I still prefer Pages for a full-featured document tool on the iPad. Get a Bluetooth Keyboard and students won't need a laptop in class or maybe ever. The app has great layout tools for creating flyers for that Sorority dance or poetry reading.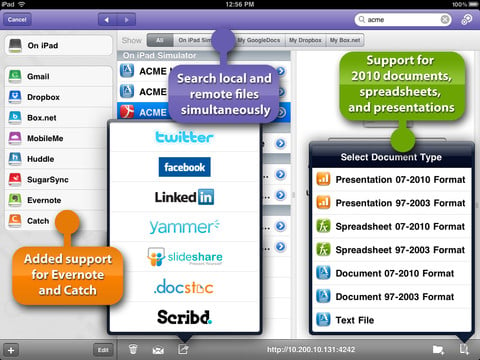 Quickoffice Pro HD – $19.99 – Some may not like the iWork apps (Pages, Numbers and Keynote) and prefer a cheaper all-in-one office suite. Google bought this one so watch it get deeper Google Drive integration in the near future.
Books and PDF Reading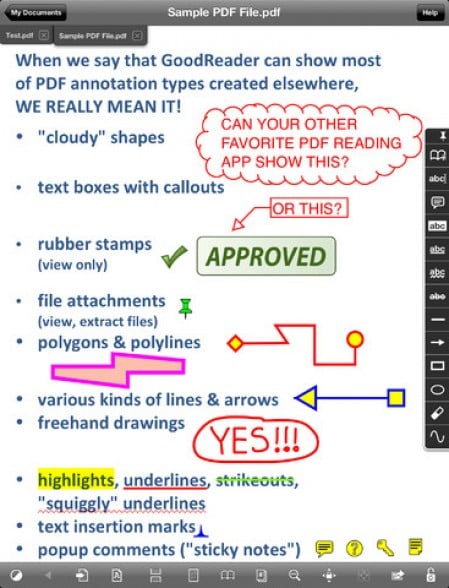 Goodreader – $4.99 – Many professors hand out content via PDF. This PDF reader and annotation tool is one of the best.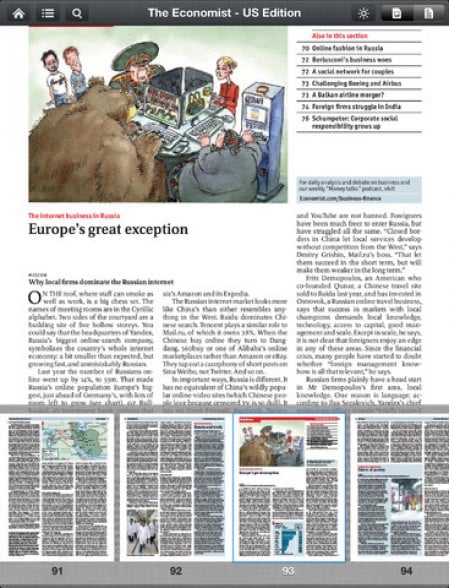 Kindle – Free – The best bookstore on the web gives readers access to those books on their iPad. Save money and skip the college bookstore and get books from Amazon.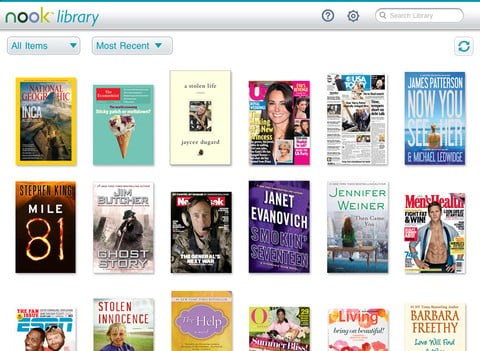 Nook – Free – I prefer Amazon, but some users like Barnes and Noble. If so, get this app and again skip the college store.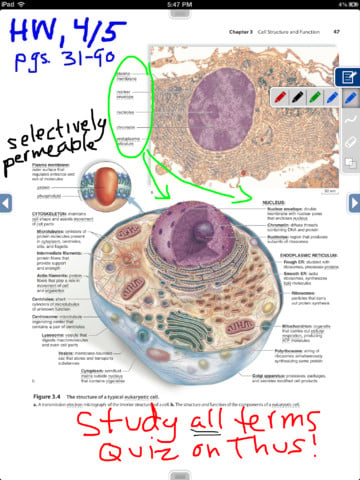 Textbooks by Kno – Free – Kno specializes in text books and sells them often for less.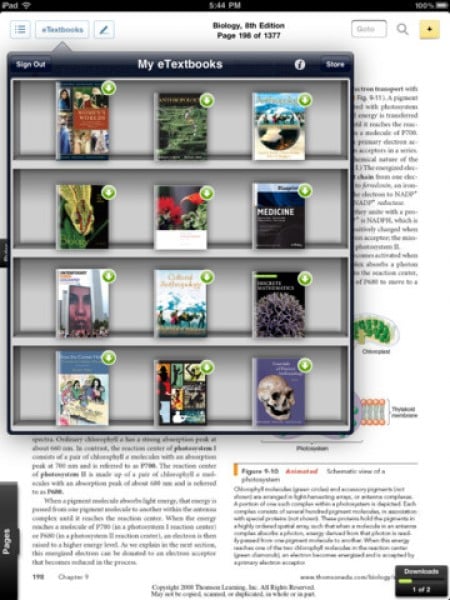 eTextbooks for iPad by Coursesmart – Free – Like Kno, Coursesmart caters to students. Leave the heavy backpack at home and carry those huge Science or Math texts on an iPad.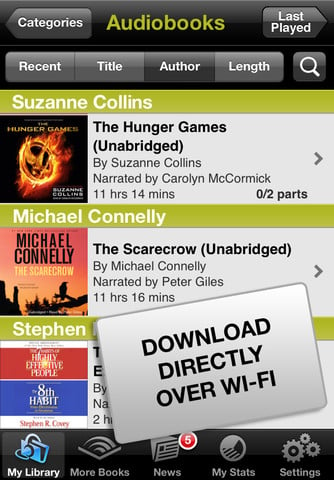 Audible – Free – For students with a long commute or who work a job that lets them listen, Audible books can save time. It's not an iPad app, but works fine on it. Get a monthly subscription and get a free book or two a month. Save up credits over the summer or the end of the first semester to download a few books at the beginning of the semester.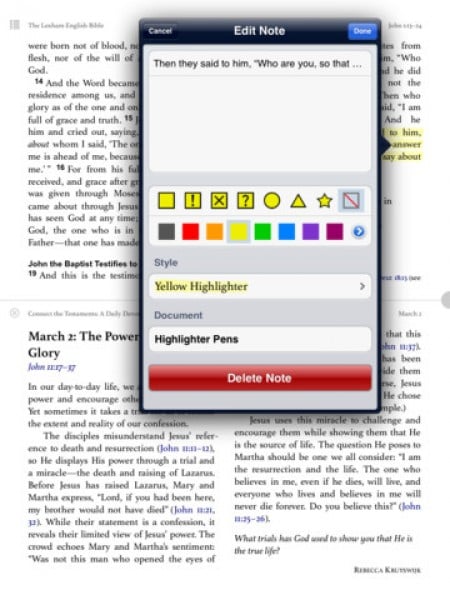 Faithlife Study Bible – Free – Some of you will take your faith to school with you. This app lets Bible students go pretty in-depth with some add-on books that offer anything from Hebrew study to reading modern novels.
Presentations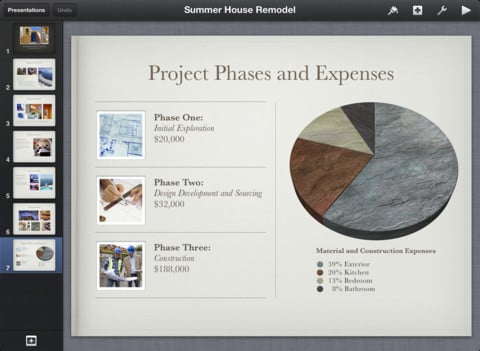 Keynote – $9.99 – Many classes require students to make presentations. Mac users can create them on the computer and then use iCloud features in Mountain Lion to quickly save them in iCloud and then open them in the Keynote app once iOS 6 ships. Keynote offers more than the other options here.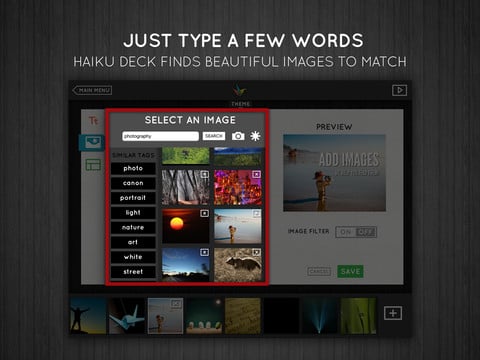 Haiku Deck – Free – For very simple and quick slide show presentations use this new app. I love it for its simplicity. There's not video or audio support, but it quickly lets users import creative commons images that a student can legally use.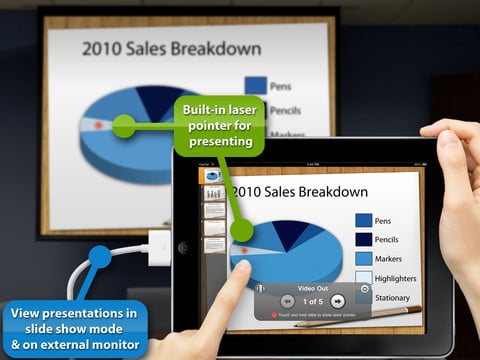 Quickoffice Pro HD – $19.99 – I only offer this option since students may prefer a $20 office suite over buying the three iWork apps which total $30. I'm not a fan of the Quickoffice presentation functionality, but it can save some money and integrates with PowerPoint files.
Spreadsheets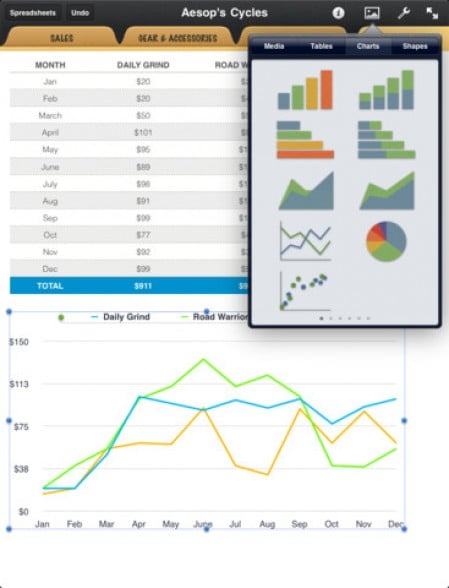 Numbers – $9.99 – Apple offers an excellent mobile spreadsheet app. Unless a student really wants to go with the cheaper Quickoffice Pro HD below to save $10, they should go with Numbers. I often choose to use it over the computer version of Excel since its so easy and amazing powerful for a mobile tablet app.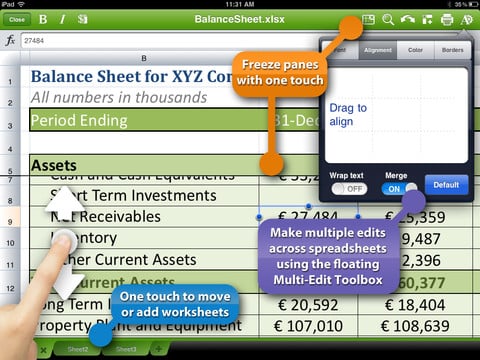 Quickoffice Pro HD – $19.99 – Get Numbers unless you really need the $10 savings over getting the three iWork apps which total $10.
Utilities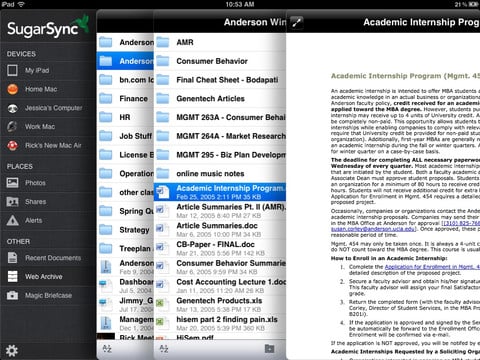 SugarSync – Free – While most of the world uses Dropbox, I prefer SugarSync. They're both free, but SugarSync offers more free storage than Dropbox and offers better security and media viewing/watching/listening built-in.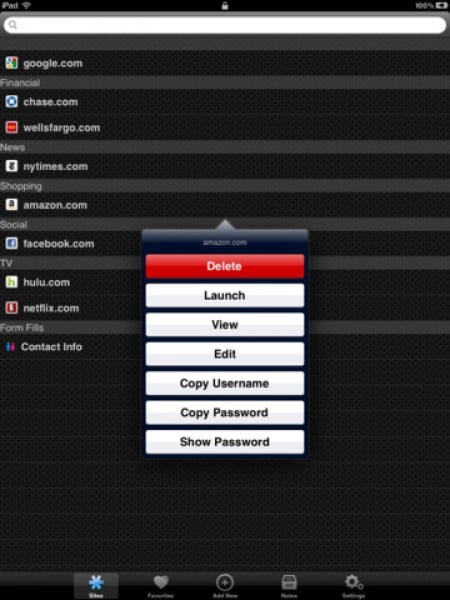 Lastpass – Free – Once a student starts signing up for more websites, they'll struggle to learn all the new passwords. Why bother memorizing them when he or she can just use the same one over and over right? Wrong! That's inviting hackers to steal the student's identity. Use Lastpass which encrypts the database of passwords and then enters them automatically. They also offer a browser for the iPad. This free app requires an annual subscription for the service which only costs $12/year. It's worth it.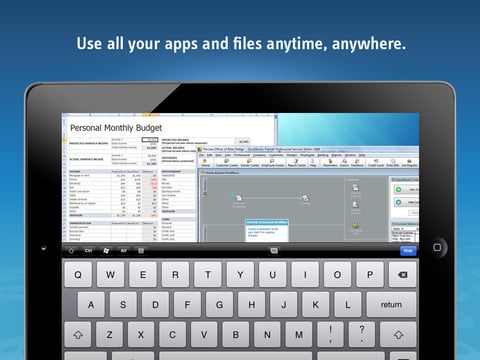 LogMeIn – Free –  The app store offers a bunch of remote control apps that let users log into their desktop or laptop. This one offers the most and now it's free. A pro version gives the user more functions but the free version will likely suffice letting a student quickly log into their laptop in the dorm to save that paper they forgot to submit to the professor.
Entertainment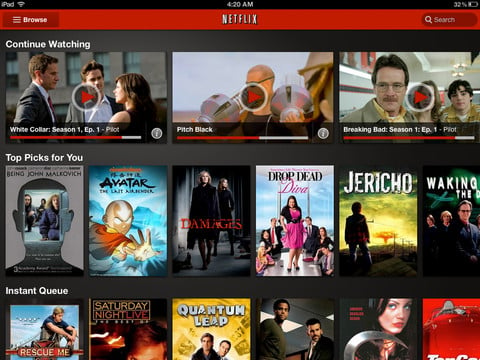 Netflix – Free – If other colleges are like my son's, the cable TV hookups don't offer much. Netflix, with a subscription for $8/month gets the user access to a bunch of great TV shows and movies that will distract students from their classes.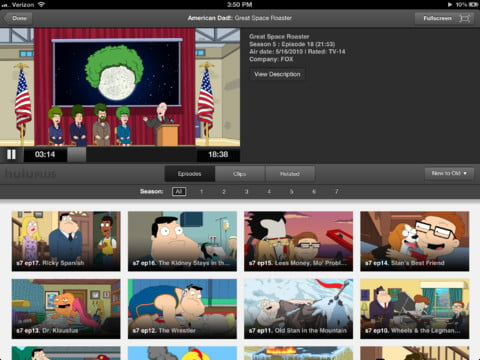 Hulu Plus – Free – Like Netflix, Hulu Plus gives students access to more first run TV shows, some the next day and some a week later. Not all their content works on the iPad app, but enough to make it useful if the student buys an $8/month subscription.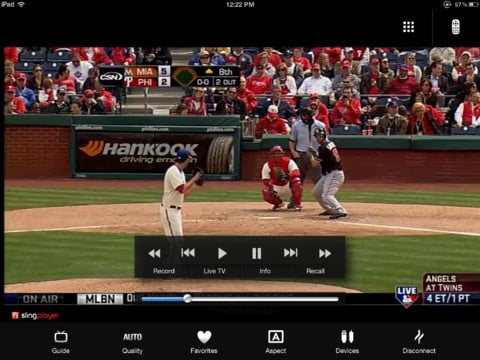 SlingPlayer – $29.99 – Sling offers a great solution for watching my home TV while on the go. It's not cheap. To make it work, the user needs this app and a piece of hardware connected to a home network and video source like a satellite box or cable TV connection. If the student goes far away from home, he or she can keep track of the news in their home town or watch their favorite sports teams local broadcasts.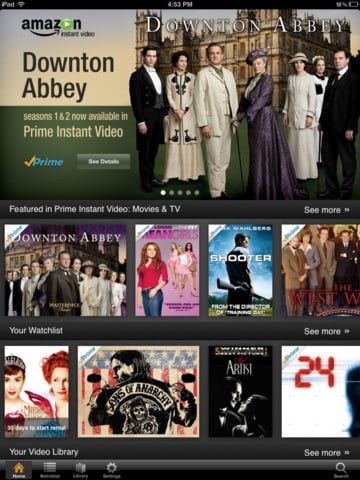 Amazon Instant Video – Free – Amazon recently added the iPad to their collection of devices that offer Amazon Instant Video. The user needs an Amazon Prime subscription. Unfortunately, the free student version won't work since it doesn't include Instant Video streaming. If the student's parents sign up for a subscription he or she can just use theirs to log into the account.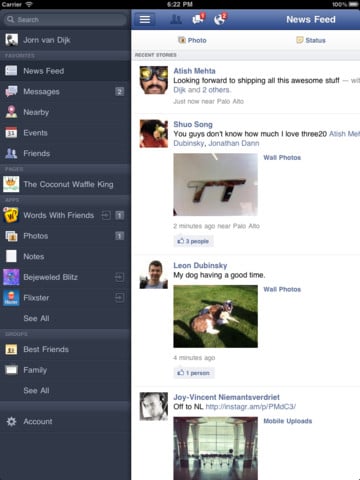 Facebook – Free – I know that readers may be saying, "Seriously! Facebook?" Yeah! It's a great way to keep track of those high school friends who went away to another college or stayed home to work or go to community college. Plus families can stay connected. We've already posted pictures of our family activities for our son to watch and he's posted pictures of his fun for us to feel like we're getting to take part in his first weeks away from home.
Learning Videos
Khan Academy – Free – This app provides video lessons on a lot of subjects. While many of them focus on younger learners, they do offer subjects that might help college students. Things like algebra or biology get treatment in the app.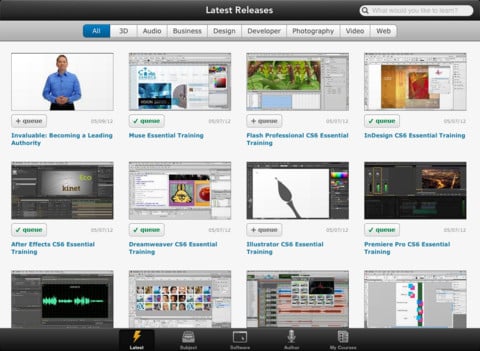 Lynda Learning – For students learning anything tech related, this service includes professionally created video tutorials on things from photography to programming. The app works much like the site and gives the student mobile access to everything the site includes. The service costs $25/month at a minimum with other plans depending on whether the learner wants to pay monthly or annually and whether they need the tutorial sample files. See my recent review.
Video Chat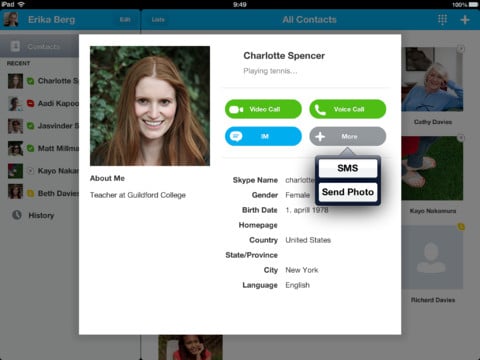 Skype – Free – While most of us use cell phones that offer free nationwide calling included in our minutes, why not chat over the Internet to save those minutes for other uses. Plus this lets students keep up with family or friends visually so we don't forget what our kids/parents look like.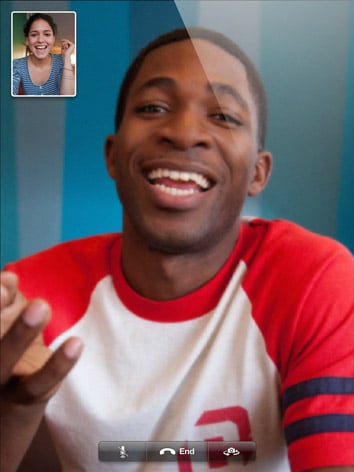 FaceTime – Built In – If a student and their family/friends both own the New iPad, an iPad 2, and iPhone, iPod Touch or a Mac, they can just use FaceTime for video chat. It's already built into the device.
Sports
MLB At Bat – Free – Baseball fans with a subscription can enjoy watching their team even if they can't get access to the games away from the team's market or don't own a TV in their dorm or apartment. See our review earlier this year.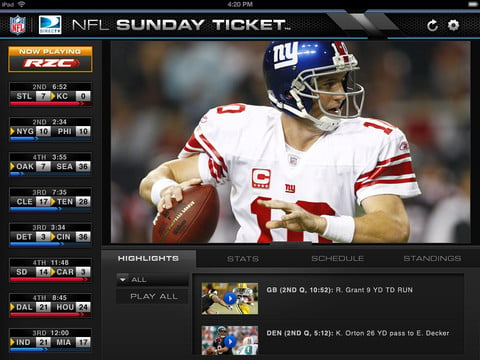 DirectTV NFL Sunday Ticket – Free – The same holds true for football fans as does for baseball fans mentioned above. The user must subscribe to the service through DirecTV so mom and dad will need to use the service or the student will need it.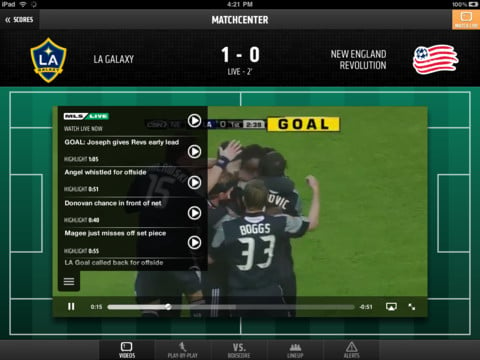 MLS Match Day – Free – MLS Match Day lets users follow their favorite soccer team online with streaming if they pay for a subscription.
Others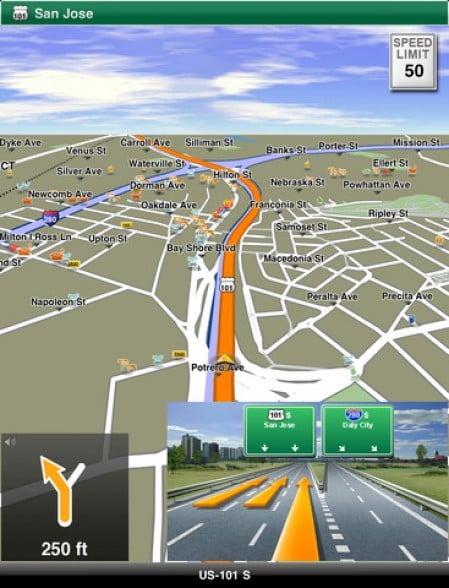 Navigon North America – $59.99 – People might wonder why I'd include this expensive GPS app when Apple already offers the free Maps app from Google and will soon include a new Maps app with their own mapping software. Because Navigon offers offline navigation for those time when the user iPad's outside of Wi-Fi or good 3G/4G range. I like Navigon best of the various solutions I've tested.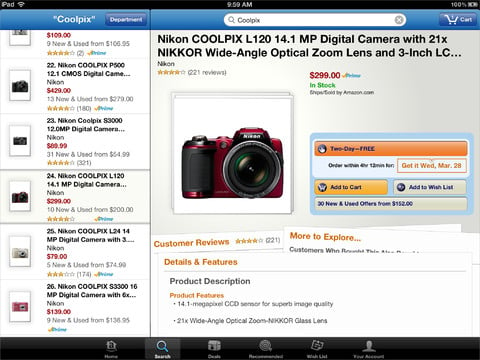 Amazon Mobile – Free – Not all college texts offer eBook versions, so get them via Amazon. Students can sign up for a free Amazon Prime account with a .EDU email address which offers free 2-day shipping and $4 next day shipping. Plus Amazon offers just about everything a student might need.07