Xbox Music Launches Tuesday, Included in Windows Phone 8 and Windows 8
Microsoft's new Xbox Music service will officially launch on the Xbox 360 tomorrow and is pre-installed on all Windows 8, Windows RT, and Windows Phone 8 devices.
With Xbox Music Microsoft want to help its users combine music discovery, streaming, and purchasing into one service. Xbox Music will offer free ad-supported music streaming to all Windows 8 and Windows RT devices like the Surface. To get rid of the ads and to play music on the Xbox 360 and Windows Phone 8 users will need to pay $9.99 a month.
The new service will use some features from Microsoft's Zune service like Smart DJ which starts a station based on an individual artist including songs from the artist and similar artists. Users can easily create playlists or add songs to playlists anywhere within the service's apps which will sync across all devices.
Microsoft claims it has one of the largest music libraries available for Xbox Music with more than 30 million songs. Users can either stream those songs or buy them so they can listen to them on any device without paying for the streaming service.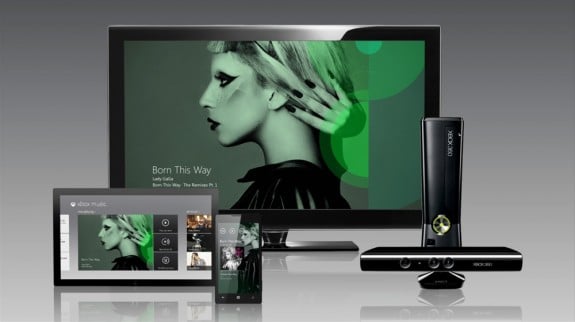 The press release mentions incorporating MP3s from other services and ripped from CDs into Xbox Music, but doesn't say how that happen. A cloud service option like iTunes Match sounds like the obvious answer.
While box Music will launch first on Microsoft devices and platforms, the company plans to bring it to other devices. Xbox Music iPhone and Android apps will come eventually, though no time estimate is given. Previous rumors also mentioned a web app for Mac users, but there's no word on that.

As an Amazon Associate I earn from qualifying purchases.