Xbox SmartGlass Now Available on Android, Coming Soon To iPhone & iPad
Microsoft's new SmartGlass app is now available for Android smartphones, and the iPhone and iPad version is still coming to the App Store soon.
Xbox SmartGlass first released on Windows RT and Windows 8 as well as Android smartphones. The Android version of the app is only available on smartphones with a WVGA (800×480) or greater display that run Android 4.0 Ice Cream Sandwich or higher. The app is free, and requires an Xbox Live membership to work.
The Xbox SmartGlass app turns a smartphone or tablet into a second screen for the Xbox 360. Like previous Xbox companion apps SmartGlass can control the Xbox 360 from the smartphone or tablet. The app will put virtual controls on the device to navigate the Start screen on the console, and can also act as a keyboard to make it easier to input codes or search terms.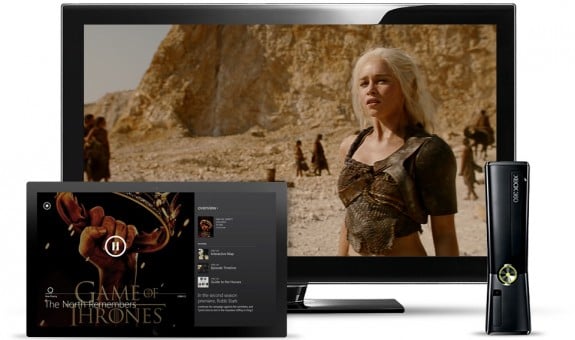 The big new feature of SmartGlass turns the device using the app into a second screen for games and apps on the Xbox 360. The second screen can do anything from simply display more information about a movie or TV, players stats in a sports game, or act as another way to control certain games.
Two of the big games that support Xbox SmartGlass are Halo Waypoint and Dance Central 3. It's no clear how Halo will use the feature, but Dance Central 3 will use SmartGlass to act as a sort of DJ experience.
Through SmartGlass users can queue up songs to dance to in Dance Central 3 without having to use swipes and gestures in the menu system. That means a friend can sit behind the dancers and decide what song they will dance to next without having to break up the experience.
Xbox SmartGlass will come to iPhone and iPad soon, though it's not clear when. Microsoft's press release made it sound like the app will come to all platforms on the same day, but that didn't happen.

As an Amazon Associate I earn from qualifying purchases.