Xbox SmartGlass Now Supports 7-inch Android Tablets
The most recent update to Xbox SmartGlass for Android add support for 7-inch tablets like the Nexus 7.
Now Nexus 7 users and anyone else with a 7-inch Android tablet can use their tablet to control their Xbox 360. Xbox SmartGlass lets users control the Xbox 360 menus from a touchscreen. With the app, users only need to touch a controller when playing a game on the console.
Xbox SmartGlass' function changes depending on what the user has running on the Xbox 360. On the Start screen it acts as a controller, in Internet Explorer is acts as a keyboard and trackpad. In games the function is more interesting. Only a few recent games use the app, but some have some intriguing uses.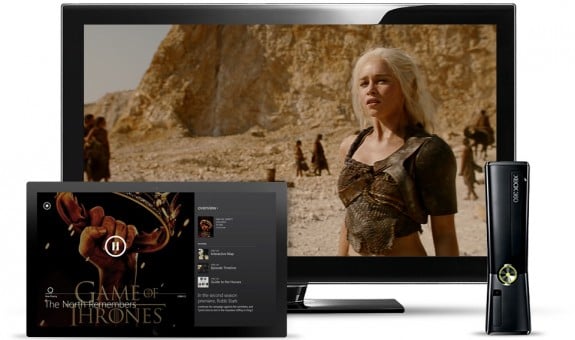 The most high-profile game to use SmartGlass is Halo 4. When playing Halo 4 SmartGlass can show the user their gameplay stats both for single player and multiplayer. The single player data is barebones, but multiplayer data will show online wins, losses, favorite weapon, and kill/death ratio. It's an easy way to keep track of stats, though the data isn't exactly real-time.
SmartGlass is also available on Windows RT, Windows 8, Windows Phone 8, and iOS. The service is arguably better on a larger screen, which makes the latest update great news for Android users. The app will show the same information no matter which device it's on, but with a larger screen users can see more information at once.
Microsoft isn't the only game company that's using a second screen to augment its game console. Nintendo's new Wii U builds a single-touch 6.2-inch touchscreen into the Game Pad to open new gameplay opportunities. Microsoft, however, built its second screen solution around devices that users already have, instead of making them buy a new console to use it.
With Bloomberg reporting on a new Xbox debuting next year, SmartGlass may become more important to Microsoft in the future if it doesn't make a touchscreen controller like Nintendo.

As an Amazon Associate I earn from qualifying purchases.