YouTube Red Release: 6 Things to Know
For months we've been hearing rumors about a few new services and options from Google and YouTube, and today the company announced YouTube Red. This new service will launch later this month and deliver an ad-free YouTube experience, a few extra features, and much much more all for $9.99 per month. Below we want to go over a few key details about YouTube Red for those interested.
At first $9.99 per month for something we already enjoy might not sound like a very good deal, but once you start to go over everything that will be offered with YouTube Red, it becomes pretty clear that it's a powerful service and product that could have millions of subscribers in no time.
Read: How to Download YouTube Movies & Music on Android
YouTube Red combines the power of YouTube and Google Play Music into one awesome service, delivering an unlimited amount of content for those willing to pay $9.99 a month. Everything from unlimited songs, ad-free YouTube, download and watch later and more. Here's what you need to know about YouTube Red.
https://www.youtube.com/watch?v=YL9RetC0ook
The teaser video above is a pretty good explanation of everything that YouTube Red has to offer, but it's much more than just ad-free YouTube videos. In fact, it delivers two services in one, something that everyone needs to know about before proceeding.
What is YouTube Red
YouTube Red is $9.99 per month for those willing to subscribe, and that $9.99 a month gives users YouTube Red, but at the same time covers the Google Play Music subscription. Essentially offering unlimited music from Google, as well as unlimited music, movies, videos and more from YouTube. All ad-free.
If you're a subscriber to Google Play Music, you'll instantly have access to YouTube Red. And if you see all this awesome content of Red and sign up for $9.99 per month, you'll also get Google Play Music for free. Essentially making them one and the same, and an excellent all-around content delivery service that can't be matched, all for $10 a month.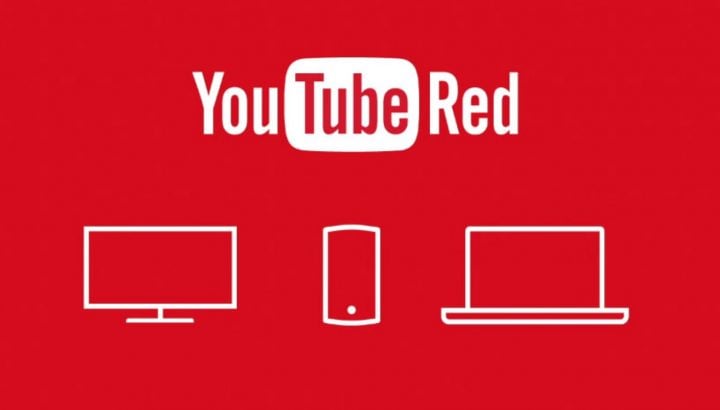 Ad-Free Movies & Music
With Red users will get an ad-free experience, whether that's watching videos or listening to music. All ads on the homepage, search results, before videos start, mid-playing, in-video text ads and more will all be completely gone.
Essentially allowing users to never have to wait for an ad, or wait five seconds to hit skip, to finally enjoy their content. This will be across all content on YouTube, including music, and will also remove all ads or limitations with Google Play Music as well.
Offline Playback
Red subscribers can save entire videos, music, or clips temporarily to the device in order to enjoy it later for offline playback, still without ads. This is nothing new, and has been available for a while, but now it will be even more noticeable, and customizable.
As a subscriber you will be able to adjust the maximum space to use for offline usage, see how much space is being used, and the quality of the video being saved. Videos will remain offline for up to 30 days. Using less space for videos will lower quality, but typically 720p is plenty, without taking too much space.
We've seen all of this before with something called YouTube Music Key, which was essentially a beta test for YouTube Red.
Background Audio
Another thing we've slowly seen added to YouTube, but won't be as powerful unless you're a subscriber to YouTube Red, is background audio. Users can start a song or music video, and then leave the YouTube app completely and do something else, and music will keep playing.
At the same time, you can even turn your screen off, and music will continue to play. This was something we saw in a recent YouTube app update, but it's now even better.
Exclusive Content
YouTube Red will also give users access to some top of the line exclusive content made by some of the biggest names in YouTube, along with top people from Hollywood. More details can be found from this Google Blog post.
Popular YouTube channels like PewDiePie and more will all have exclusive content for those with a Red subscription. Scare PewDiePie is a new series based off of videogames, where the popular YouTube sensation will play out real-life scary moments based on his favorite games. This reality-adventure series was made by some of the people that made AMC's The Walking Dead, and other big studios. These aren't just basement productions anymore.
There's also a new app called YouTube Music, which will as it sounds, be a one-stop-place for all YouTube music. Making browsing easier than ever before. More details on that can be found right here.
Release Date & More
YouTube Red will officially be available to the public starting on October 28th, and will be shown on the YouTube homepage for $9.99 per month, similar to the subscription service provided in Google Music.
Red will extend across any and all devices, as long as you're signed into your Gmail account, or signed into YouTube. Essentially meaning it can go anywhere with you, not just on certain devices.
YouTube Red, Music, Gaming, and Kids are all getting worked on, and will be added to more countries with additional support in the future. We're not yet sure if this $9.99 extends to Google Music in terms of the recent addition of family plans, but as the October 28th date grows closer we'll know even more.
For now this all looks very promising. No where does Google state this is Android only, so we're assuming it will also be available on iOS. Unlimited music, movies, videos, shows, and unique content, anywhere and everywhere, completely ad-free, all for just $9.99 a month. Interested?