Zetawire Acquisition Could Help Google Replace Your Wallet with Android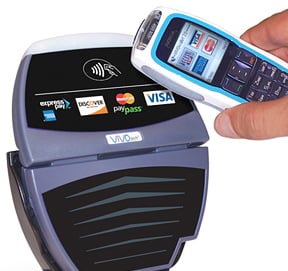 Google had confirmed that the company had acquired Toronto-based Zetawire. The deal, which happened in August, is a small one for Google, but it does give Google a patent for mobile banking and transaction processing, which could tie in nicely with Google's push for near field communications (NFC) technologies, which is beginning to emerge on the Android smartphone platform starting with the Google Nexus S.
Essentially, with NFC, an embedded chip within a phone, users can just wave their NFC-equipped phone at a proximal NFC-equipped reader and pay for goods that way rather than having to reach into their wallets and swipe a credit card at a processing terminal. Since many people already carry around their phones, NFC chips can help smartphones replace wallets.
The patent that Google had acquired as a result of its deal with Zetawire is described by All Things Digital as one that "encompasses technologies around mobile banking, advertising, identity management, and credit card and mobile coupon transaction processing. The company also occasionally goes by the name Walleto."
With NFC on mobile phones and a PayPal-like rival service called Google Checkout that can integrate and save credit card accounts, Google can move beyond the digital space and into the real world to help consumers pay for physical goods at brick-and-mortar retail stores. Can Google Checkout and Android be Google's answer to PayPal in the physical space?
Via: All Things D

As an Amazon Associate I earn from qualifying purchases.