ZTE Optimus Barcelona Phone Ironically Not Announced at MWC and Infringes on LG
A new smartphone from Chinese phone-maker ZTE was discovered as it had gotten Bluetooth SIG and WiFi Alliance approval called the ZTE Optimus Barcelona. Ironically, though, the Optimus Barcelona is named after Barcelona, the city that Mobile World Congress took place last week, though ZTE did not debut the device there. Additionally, with Optimus in the branding, rival South Korean smartphone-maker LG may not take too kindly to ZTE's handset as LG has utilized the Optimus moniker–similar to how Samsung utilizes Galaxy and Sony uses Xperia–for the last few years to depict its smartphone lineup.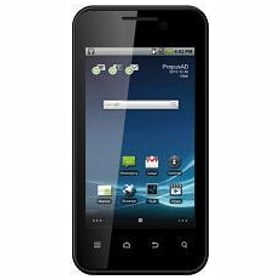 The ZTE Optimus Barcelona appears to be a mid-range handset with 3G, WiFi, Bluetooth, and Google's Android 2.3 Gingerbread operating system. The device is said to be destined to Europe, though information on retail availability, pricing, or carrier are not known at this time.
The device could land as a re-badged version for carriers. In the past, ZTE had enjoyed a cozy relationship with European carrier Orange where Orange would take ZTE-made handsets and re-brand it for its own use selling it under its own moniker. Devices such as the Orange San Francisco and Orange Monte Carlo in the past were all made by ZTE for Orange. However, Orange already has an Orange Barcelona phone in its lineup. The device was released last year with Android 2.2 Froyo and a QWERYT candy bar form factor.
Thus far, ZTE has not made any formal announcements about the phone. The manufacturer had announced ambitious plans prior to the start of Mobile World Congress that it intends to be one of the top three phone-makers in the next three years. The company also plans on making in-roads with the high-end premium market with 4G LTE handsets.
Via: Unwired View

This article may contain affiliate links. Click here for more details.