ZTE Steals the Race to Slim With Athena Android Smartphone
Slim has been a buzz word that began when Apple and Samsung were dueling for the title with the iPhone 4. Then Motorola showed that slim was still powerful with the Droid RAZR. Shortly after that device was released, Huawei debuted the Ascend P1 S earlier this year and out-slimmed the Droid RAZR only to be outdone by the Oppo. Now, it seems that ZTE is jumping into the race and stealing the title with its own ZTE Athena smartphone.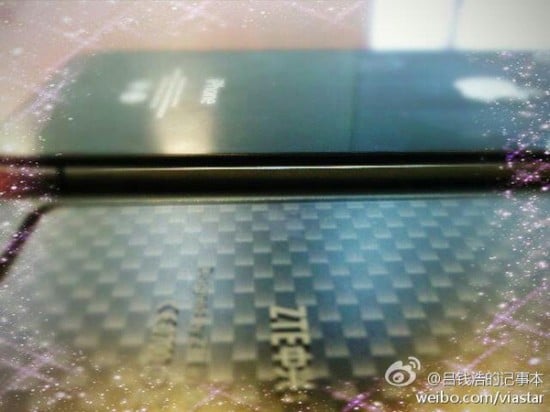 The ZTE Athena clocks in at just 6.2 mm thick. And despite its svelte form factor, the Athena does still manage to pac in quite a few high-end features, such as a 720p HD resolution display, and, according to Engadget, a multi-core ARM Cortex A15 CPU inside. Storage configurations should range all the way up to 64 GB internally, similar to what Apple is offering on the iPhone 4S and Samsung is doing for its Galaxy S III.
The company will reportedly offer several color configurations for the ZTE Athena. The phone, however, has not yet been officially announced by ZTE yet so we don't know what the colors are and what the full specs of the device would be. That said, a leaked image showing the device compared to the Apple iPhone shows a black backside that looks similar to the Kevlar backing that's used by Motorola on the Droid RAZR and Droid RAZR Maxx.
The phone will run Google's Android 4.0 Ice Cream Sandwich operating system and will have a custom UI overlay on top.