ZTE to Debut 5-Inch Grand S Phablet at CES
ZTE will be the latest smartphone-maker to push the 5-inch barrier with rumors that the Chinese company will introduce a Grand S model at the Consumer Electronics Show in less than a month. The Grand S will be a 5-inch smartphone with a 1080p full HD resolution display.
In the past, ZTE has been rumored to be working on a smartphone with a larger sized display, and these speculations match what we've been hearing. Most recently, we've seen a leaked image of the ZTE Nubia Z5 floating around, and it's unclear if the Grand S is another phablet model or the launch or code name for the Nubia. ZTE's also rumored to be prepping a large-screen Windows Phone 8 device as well.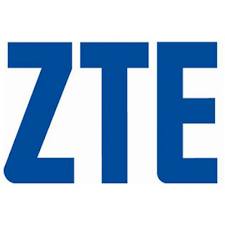 The device will help ZTE compete with popular phablets from Samsung, like the Galaxy Note 2, as well as high profile devices like the HTC Butterfly/Droid DNA as well as the recently announced Oppo Find 5, the latter of which is expected to retail unlocked for just under $500.
The ZTE Grand S is also rumored to carry a quad-core processor with 1 GB of RAM. The 1 GB of RAM means that it trails its competition, many of which will have 2 GB of RAM to provide for a more fluid multitasking experience on Android. The device is expected to have an 8-megapixel camera and 16 GB internal storage.
Additional information about the phone is not available, but ZTE may have some competition coming out of China in the phablet category as well as rival Huawei has been rumored to be debuting one sometime in early 2013.
According to Phandroid, the notable thing about the ZTE model is that it will have a material that's ceramic-like. With Samsung opting for practicality with a removable battery door revealing expandable storage as well as a swappable battery and HTC's choice for form with the Droid DNA's aesthetics having a sealed battery and a more paltry 16 GB of locked storage that cannot be expanded, it's unclear which direction ZTE will be leaning.