ZTE V81 Looks to Challenge iPad mini With 8-Inch Display
The Samsung Galaxy Note 8.0 may not be the only 8-inch Android tablet to challenge Apple's iPad mini as the ZTE V81 has been spotted on the Chinese phone-maker's webpage ahead of a presumed Mobile World Congress announcement. Though the ZTE V81 runs Google's Android operating system, it does bear an uncanny resemblance to Apple's recent slate.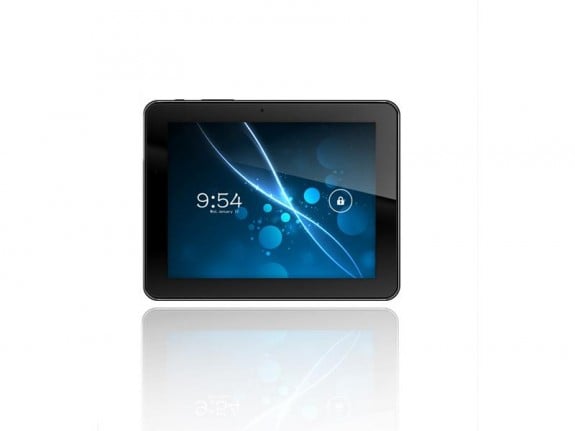 The ZTE V81 sports an 8-inch display–up from the 7.9-inch panel on the iPad mini–and has the same 1024 X 768 non-Retina Display resolution as Apple's iPad, iPad 2, and iPad mini tablets. The resolution is not as common Android tablets with many manufacturers opting instead for the 16:9 aspect ratio resolution of a 1280 X 800 display. The tablet will run a dual-core 1.4 GHz processor of an unknown make at this time, and will come with 1 GB RAM and 4 GB ROM according to specs posted on Engadget.
Unlike on the iPad tablets, the front-facing camera on this slate is situated for landscape use.
There are a number of press photos of the tablet on ZTE's website depicting the device in all angles.
Unlike Apple's tablets, the ZTE V81 will have a micro SD expansion slot. It will also have full-size USB and HDMI ports and will be able to run Android Jelly Bean out of the box.
Right now, there isn't much by the way of pricing or availability. We'll likely have to wait until an official Mobile World Congress announcement for that information to appear. However, given ZTE's history of undercutting established rivals, the V81 should be affordably priced. It's unclear, however, if the tablet will arrive in the U.S. or if it will be confined to an international-only release.