10 Awesome NVIDIA Shield TV Games
The best Android TV on the market also plays some awesome games. These NVIDIA Shield TV games add PC-quality gaming to Android TV by streaming them through the NVIDIA GRID service also known as GEFORCE Now. We also get all the Android games from the Google Play Store that with Android TV support added to the game. That's important because developers designed Google Play Store games with a touch screen in mind. Some also include controller support, but nearly all NVIDIA Shield TV Games need controller support to work well.
Now that the NVIDIA Shield TV's been out for many months, the console gets better with more games supporting controllers. Also GEFORCE Now includes a lot of great games. It costs $7.99/month and new users can get it for 3 months free.
Here's the video review of the NVIDIA Shield TV posted along with our written review.
NVIDIA GRID service streams GEFORCE Now games to the NVIDIA Shield TV and other Shield devices from an NVIDIA "Super Computer in the cloud" as they call it. We still don't know how much NVIDIA will charge for their Netflix-style streaming service of NVIDIA Shield TV games.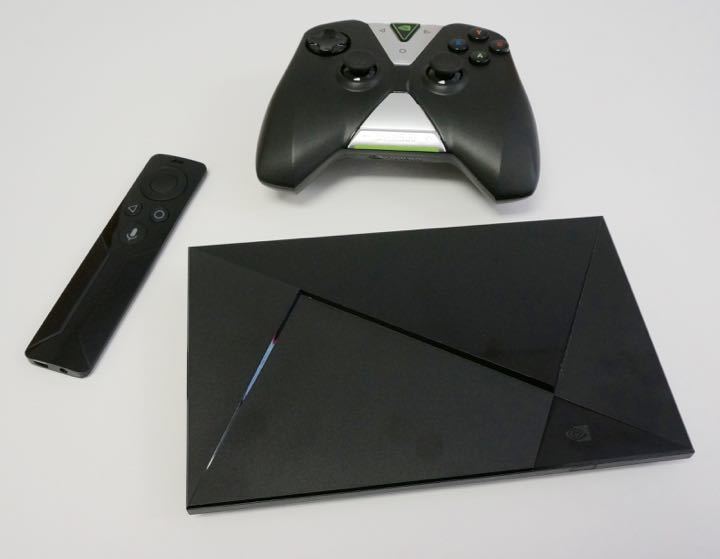 The NVIDIA Shield TV games that come from NVIDIA GRID felt a little dated at first with most coming from 2014 and earlier, but the GRID library includes some really fun titles all for only $8/month, like the now defunct OnLive game service. The slideshow below highlights 10 awesome NVIDIA Shield TV games. The first five games come from the Shield TV GRID and the second five come from the Google Play Store.
Thanks to my gaming son, Daniel, for all of his help in coming up with this list of awesome NVIDIA Shield TV games.
Lego Marvel
Any adult who grew up with Legos or who has kids today who also enjoy them will find the Lego universe of games appealing. Lego Marvel includes some great game play, looks pretty good and offers enough variety to keep people interested for hours.
Lego Marvel (GRID Streaming) takes the Marvel Comics universe and puts it into a fun action game. Play as one of the Marvel action super heroes, like the Hulk, Spider Man, Captain America and more. Almost every Marvel hero shows up in the game.
Players can fight against the Marvel arch rivals like Dr. Doom, Loki and others. Destroy brick contraptions and build some too. You play through multiple levels or enjoy free roam. Chase down your nemesis and fight him in each level of the game.
The game's good for kids and adults alike. It's one of the best Lego games thanks to the excellent variety of powers, characters and action. Get bored with one character? Play as another. Also, the game play lasts a long time before the player finishes it.
Other Lego titles in the NVIDIA Shield TV Games GRID library include The Hobbit, Lord of the Rings, Harry Potter and The Lego Movie. They are all a blast to play.
The Lego titles show up in the GRID, but they're not yet available to purchase individually in the Play Store. Players will have to subscribe to enjoy them on the NVIDIA Shield TV games list.