10 Important Apple Music Details
Apple Music Free vs Paid Features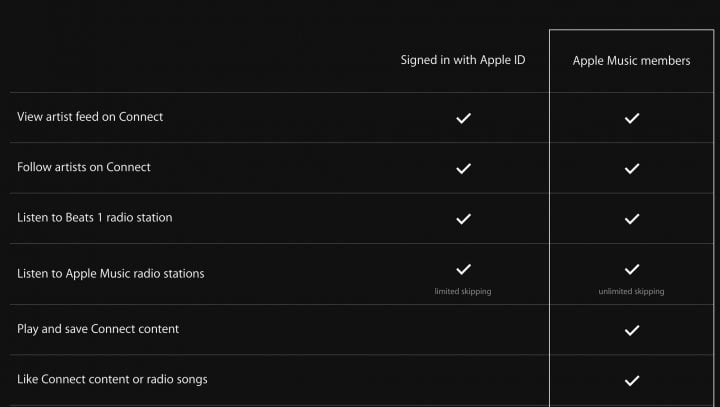 With a free three-month trial, most users won't experience the free version of Apple Music for some time, but here's a look at what you get with the free Apple Music subscription. To get this you just need to sign in with an Apple ID.
View and Follow Artists - Use the Connect tab to follow and check out artists in Apple Music.
Beats 1 Radio - You can still listen to the Beats 1 radio station on your iPhone, iPad, Mac or PC.
Apple Music Radio - You can create custom radio stations and listen to them with the free version of Apple Music, but your skips are limited.
With the paid option you can play and save content under Connect, like that content and experience unlimited listening in the Apple Music library. You can add this content to your library, save it for playback offline and get music recommendations from Experts.

As an Amazon Associate I earn from qualifying purchases.