10 iOS 8.4 Release Date Tips for iPhone & iPad
Now that we know the iOS 8.4 release date will land on Monday or Tuesday, we want to provide some useful tips that should come in handy on the iOS 8.4 release day for iPhone, iPad and iPod touch.
Several weeks ago, Apple pushed its iOS 8.4 update into its beta program ahead of a public release for iPhone, iPad and iPod touch. And there it has remained under the watchful eye of Apple, its developer partners, and those that are a part of the Beta Software Program.
At WWDC 2015, Apple unveiled its new Apple Music platform that will compete against the likes of Spotify, Pandora, Rdio, and others. And it will be the iOS 8.4 update that brings Apple Music and a new Music application to iPhone, iPad and iPod touch users all over the world.
The Apple Music release date is set for June 30th which means that the iOS 8.4 release date is close, extremely close. It will take place tomorrow or it will take place on Tuesday, the same day that Apple Music goes live. Right now is a great time to start preparing for the iOS 8.4 release date and it's also a good time to start thinking about your plan for the release date itself.
With an iOS 8.4 release date taking place in just a few short hours, we want to make sure you're ready. These iOS 8.4 release date tips for iPhone and iPad should help.
Get Familiar with iOS 8.4
The first thing you'll want to do is get familiar with the changes coming with iOS 8.4. We don't have the full, public change log just yet but here's what we know.
We know that it will be coming with a brand new, revamped Music application that comes with cosmetic changes and some other tweaks. The video below will give you a pretty good idea about what to expect from Apple's new music application coming with iOS 8.4.
iOS 8.4 is also bringing the company's new Apple Music service and we've put together a quick guide that will rundown all of the key parts to the platform. The free three month trial is just one of the reasons why you might want to think about installing the iOS 8.4 update on your device.
And finally, it you failed to download iOS 8.3, it's going to deliver some of the changes that arrived with Apple's current iOS 8 update. If you're not familiar with those changes, you should have a look at the slideshow below because it will bring you up to speed.
iOS 8.3 vs iOS 8.2: What's New in iOS 8.3
New iPhone Emoji in iOS 8.3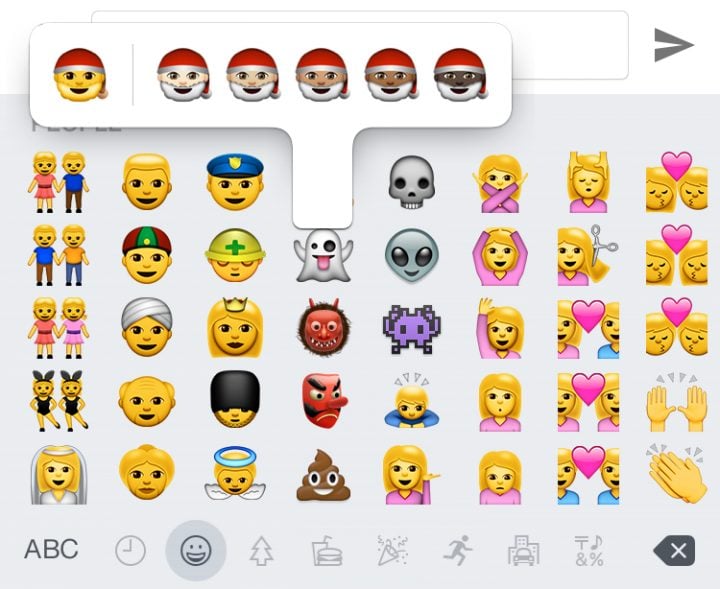 Apple adds over 300 new iPhone emoji in iOS 8.3. There are new Emoji like the Apple Watch and a new Mac, but most users will focus on the addition of more family choices including more kids, families of two men or two women and now there is an option to change the skin tone of many emoji.
Read: How to Use New Emojis
With this update you can tap and hold to choose the skin tone of an emoji icon for many emoji options and then tap to pick the color option. Tap and hold on a new color option to make it the default.
The iOS 8.3 emoji keyboard for iPhone now offers continuous scrolling so it is easier to scroll through the emoji options and find the ones you want.
The new emojis and the new emoji keyboard are the biggest changes though there are some smaller ones tucked away deep in the operating system.
How to Downgrade to iOS 8.3
If you do decide to install the iOS 8.4 update, you should know that there will be a way for you to drop back down to iOS 8.3 if the update doesn't meet your standards. You won't be able to drop back down to anything older than iOS 8.3 so you'll really want to be sure about iOS 8.4.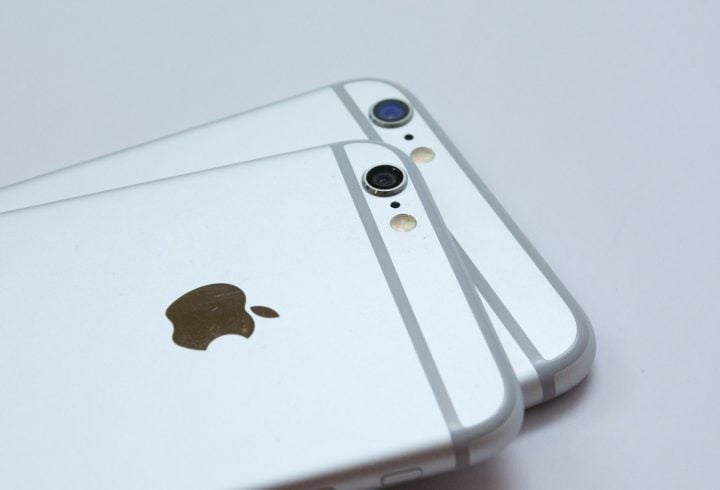 The process is only going to be open for a limited time and it's going to be fairly involved so you'll want to research the process before you install the iOS 8.4 update. We have a downgrade guide that will teach you the basics and we'll update you on the iOS 8.4 to iOS 8.3 downgrade process once the iOS 8.4 update is released.
You Don't Need to Install iOS 8.4 Right Away
Remember, Apple never forces you to install its latest software updates and some of you could benefit waiting a few days before installing the iOS 8.4 update.
iOS 8.4 is likely going to include bug fixes for iOS 8 problems but it will likely bring some problems of its own. These problems probably won't affect everyone but the risk is still real. If you're nervous you can wait a few days, gather feedback from iOS 8.4 users and see if issues iron themselves out. Often times, battery drain problems will settle after a couple of days.
iOS 8.4 is going to be around for awhile. Apple isn't expected to release another big iOS 8 update ahead of iOS 9 which means that you can take your time, look into issues, and decide if iOS 8.4 is worth the hassle. Take your time, there's no reason to rush into anything unless you're dealing with unfixable problems on an earlier version of iOS 8.
iOS 8.4 Release Time
We don't know the exact iOS 8.4 release time yet but you should start checking for the software starting at 9AM PST on Monday or Tuesday if needed. Apple always rolls its updates out between 9AM PST and 10:30AM PST. If the update doesn't arrive in that window Monday, you'll probably see it arrive in that same window on Tuesday. There's no reason to check for the update today, tonight or Monday evening.
Do These Things Before Installing iOS 8.4
You're going to want to come to the iOS 8.4 release date prepared. We recently outlined some steps to take ahead of the iOS 8.4 release date and we recommend taking a look at those so you and your device are prepared before the iOS 8.4 update starts rolling out. A little planning will go a long way.
Install iOS 8.4 at Home
If this is your first iOS update or you've run into installation problems in the past, we recommend installing the iOS 8.4 update at home or wherever your comfort zone is.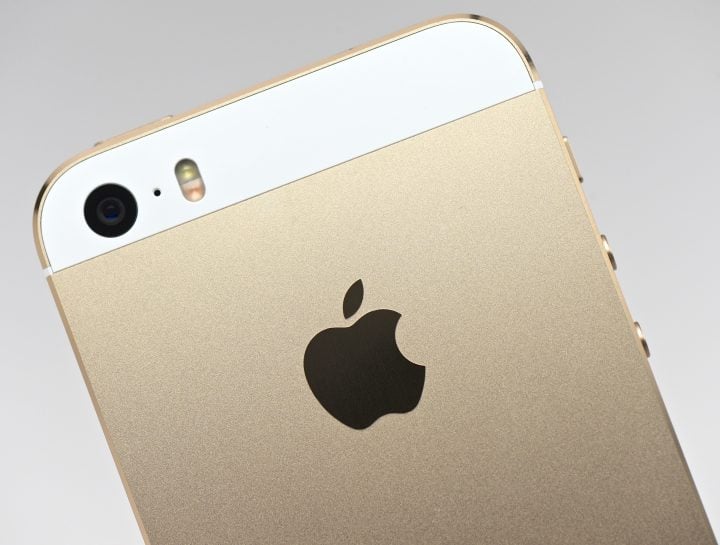 If you install it in class or at work or while you're traveling, you could get distracted and that's not going to be ideal if you run into problems with iOS 8.4. Imagine running into an issue right when you need your tablet for a presentation or having to deal with a problem on your phone when you want to capture a moment during vacation.
iOS 8.4 isn't a huge update but you'll still want to install it in a place where you have easy access to resources if something goes wrong. Logins, fixes for problems, and so on. Wait until you get home so you don't disrupt your work flow or your trip.
Put Aside Some Time to Update
We expect iOS 8.4 to be a fairly sizable update, bigger than your standard incremental update, and it should take more than a few seconds to download and install.
If you don't have a fast Wi-Fi connection, you'll need to set aside extra time to ensure the installation goes smoothly. We also recommend setting aside some time in case you run into problems with the software installation. Apple's servers can sometimes get slammed and a few times it has taken us well over an hour to get an update up and running. If that happens, your device will need your attention.
We expect a flawless experience for most of you but you're better safe than sorry. Put aside 30 minutes so that you can install the update properly and handle any issues that pop up.
Don't Panic If There Are iOS 8.4 Problems
There will be iOS 8.4 problems but there's no need to panic if you run into an issue right off the bat.
First off, there are easy fixes for installation problems. There are also tons of potential fixes for common iOS 8.4 problems. This list here will help get you started.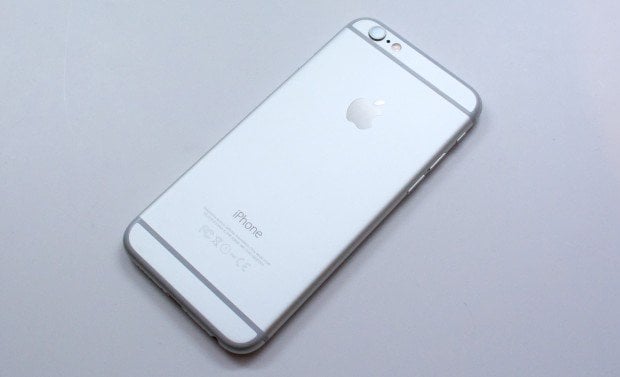 Here's the deal. If iOS 8.4 arrives with big issues, Apple will likely address them soon after the release. If you encounter smaller bugs though, you'll have to be proactive after the release.
We're still not sure if the company has an iOS 8.4.1 update up its sleeve or not. Even if it does, there's no guarantee it will fix your problems. So, again, take a look at those fixes and poke around for others ahead of the iOS 8.4 release.
Here Are Some Resources If You Need Them
If our fixes don't solve your iOS 8.4 problems or assuage your fears, Apple's discussion forums are another place to look at on iOS 8.4 release day. There, iPhone and iPad users will share their own issues and perhaps, temporary or permanent fixes for iOS 8.4 problems. Search for your problem and if you can't find it, ask around. There is typically someone willing to help out.
Social media sites like Twitter are also helpful places to go should something come up during the iOS 8.4 installation process or after you get the software up and running. We also recommend the MacRumors forums.
iOS 8.4 Jailbreak
An iOS 8.4 jailbreak might be released after the update rolls out to the public. Even if developers fail to release one, you'll have an iOS 8.3 jailbreak at your disposal.
Jailbreaking isn't for everyone and you'll want to sit down and do your research before you make a move one way or the other. We've been providing a ton of resources to prospective jailbreakers over the past few weeks and we recommend scanning our tips before the iOS 8.4 update arrives.