10 Things to Do Before the Galaxy Note 5 Release Date
Rumor has it that the Samsung Galaxy Note 5 release date is just a few short weeks away. With a date all but confirmed, now is a great time to start preparing for the device's arrival. We want to help and today we take a look at 10 things we think you need to do before the upcoming Galaxy Note 5 release date.
With each passing day, we get closer to the unannounced but inevitable Galaxy Note 5 release date. Samsung still isn't talking about the successor to the Galaxy Note 4 but thanks to a series of rumors and leaks, we know that it's working on a device behind the scenes.
Samsung Galaxy Note 5 rumors have been seeping to the surface for several months though recently they've started to firm up. Many of the Galaxy Note 5's features have been outed ahead of Samsung's big announcement and we also have a solid read on the device's upcoming launch and release dates.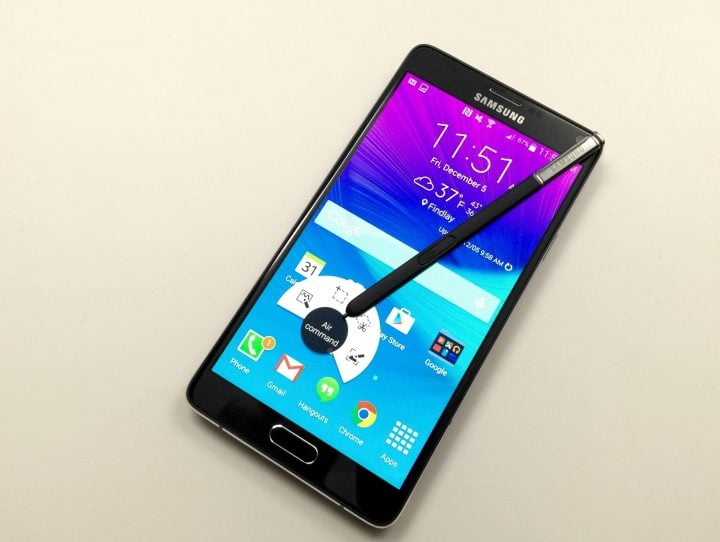 The Galaxy Note 5 launch date is heavily rumored for August 12th while the Galaxy Note 5 release date is rumored for August 21st. Those dates aren't set in stone but they do come from a credible source that's been accurate with this type of information in the past.
With a Galaxy Note 5 release date looming on the horizon, those of you interested in the Galaxy Note 5 should start preparing for the phone's release. While everyones situation is a little bit different, there are a few things that we think all prospective Galaxy Note 5 owners should do before the Galaxy Note 5 release date.
Research Your Galaxy Note 5 Storage Needs
The Samsung Galaxy Note 5 isn't official yet but that doesn't mean that you can't prepare for its arrival. There are a number of things you can do ahead of Samsung's announcement and release and deciding on how much storage you might need is one of them.
The Samsung Galaxy Note 5 design is reportedly going to be similar to the Galaxy S6's. That means premium build materials but it also means no microSD card slot for expanded storage. If this is true, and it probably is, it's going to put pressure on you to figure out how much internal storage you'll need.
If Samsung's Galaxy Note 5 doesn't feature expandable storage, it'll likely come with several storage options. Those storage options will vary in price. You don't want to pay for storage that you're never going to need so you'll want to think about this ahead of time.
Take a look at your current device, think about how you might use your next phone, and estimate how much storage it will take to feel comfortable. For some of you, it might be 32GB. For others, it might be a 128GB of space.
We don't know how much the Galaxy Note 5 will come with yet but chances are we'll see some sort of combo featuring 32GB, 64GB and 128GB.