8 Exciting Things You Can Do with the Surface Pro 4
When a device is really great at doing what its meant to do, it opens up new possibilities. Suddenly, you can picture yourself doing exciting things with it that you never could with your old notebook. The Microsoft Surface Pro 4 is a Windows 10 notebook that's also a Windows 10 tablet. You can use it to do some truly exciting things.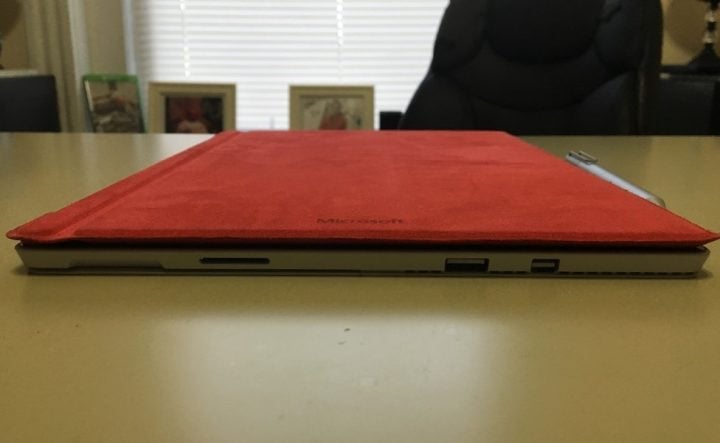 The Surface Pro 4 exists because there are some people who want to do more things with less hardware. They don't want to manage a PC and tablet when they could have something that handles both jobs. These people would like to skip charging two devices or carrying two power cables.
Entertainment lends itself well to Surface Pro 4. The 12.3-inch display inside offers high-definition video without connecting to a monitor or television set. That same spacious screen gives buyers a lot of space to read a book or sketch out a new creation using the included Surface Pen. Batteries power the tablet for as long as 9 hours of movies and television watching. Two front-facing speakers on Surface Pro 4 can fill an entire room with sound. Its two cameras, one facing the user and the other facing outward, let users avoid pulling out their phone to capture a photo.
Read: Which Microsoft Surface Pro 4 Should You Buy?
Behind the touchscreen of every Surface Pro 4 are the insides of a full-fledged PC. Intel processors allow the Surface Pro 4 to run the same programs that have worked on generations of Windows 10 PCs. The built-in Mini DisplayPort and USB 3.0 port allow users to connect a keyboard, mouse, printer or gaming joystick to their device they same way they always have. Every Surface Pro comes with Windows 10 Pro, the same operating system that Microsoft sells to companies for inclusion on their business-focused notebooks and tablets. Windows 10 Pro has extra options for encryption and creating virtual machines. You don't get any of this on the typical tablet.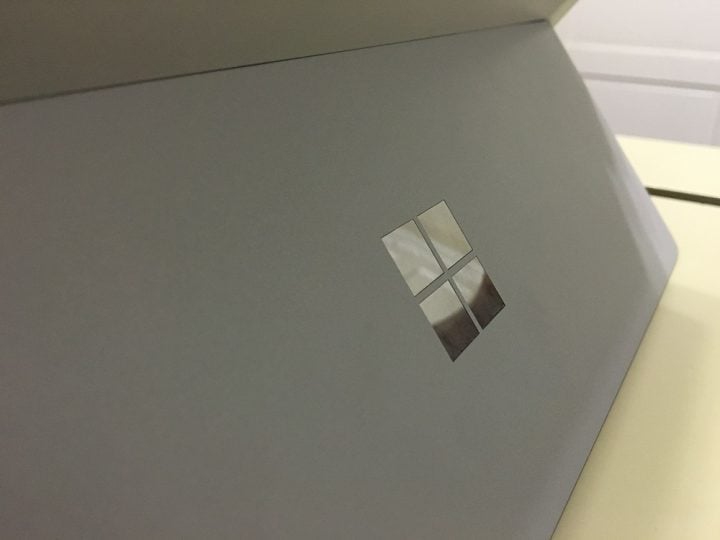 Read: Surface Pro 4 Review
The entertainment features and notebook internals make this device one of the most versatile Windows 10 devices you can buy. These features make these 8 exciting things possible on Surface Pro 4.
Exciting Things You Can Do With Surface Pro 4
 Unlock Your Surface Pro 4 With Your Face
Launch Cortana with Surface Pen
Take Notes without Unlocking
Play Xbox Games & Unlock Achievements
Turn Your Surface Pro 4 Keyboard Off Without Detaching It
Scan Paperwork and Documents
Hassle Free Printing
Broadcast to Your TV
 Unlock Your Surface Pro 4 With Your Face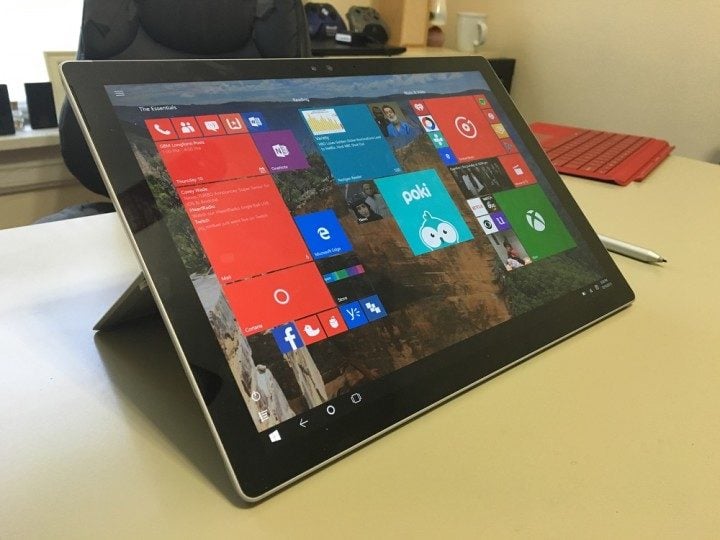 Every major gadget maker is busy trying to ditch passwords in their own way. Apple has bet on TouchID fingerprint readers. Android device makers are betting on fingerprint readers too but located on the back of each phone, usually. Microsoft has bet on Windows Hello cameras.
The Surface Pro 4 has a front-facing camera and an infared sensor that helps it make sure you are who you say you are. You'll use this sensor to sign into your device the most, but it also doubles as a way to make purchases from the Windows Store. If you've turned Windows Hello on, you don't need to sign-in with your password or PIN code. Using multiple accounts lets Windows Hello open the account of the person it sees without a singer key press from you.