11 OS X El Capitan Update Tips
Make Sure You Have Room for the Update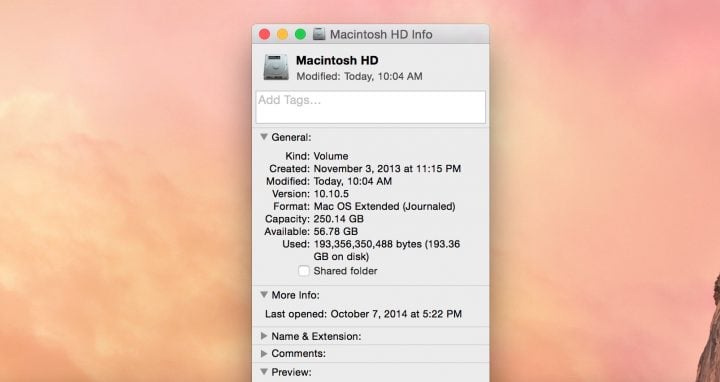 You should have 8GB of free space on your Mac to install the OS X El Capitan update.
Check to see how much storage you have in Finder by clicking Go -> Computer -> two finger click on Macintosh Hard Drive -> Get Info.
While Apple only suggests 8GB, it is a good idea to free up more space than that. Aim for at least 15GB free to handle moving files around. Here's how to cleanup your Mac hard drive.

As an Amazon Associate I earn from qualifying purchases.