11 OS X El Capitan Update Tips
Check to See if You Have Enough RAM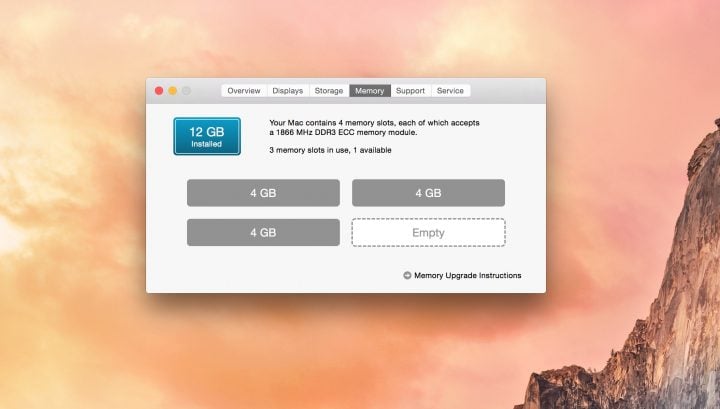 You will need at least 2GB of RAM to run OS X El Capitan, and it's a good idea to have at least 4GB to run this update.
If your Mac is on the list of compatible Macs, you should have enough, but it is a good idea to check.
You can use the Crucial System Scanner tool or go Click on the Apple logo in the upper left of your screen -> Click on About this Mac -> Click on Memory.
If you need more memory you may be able to buy it and upgrade it yourself. You cannot upgrade MacBook Air RAM and memory on some other recent Macs.

As an Amazon Associate I earn from qualifying purchases.