12 New Xbox One, Wii U and PS4 Games For September
Skylanders SuperChargers – September 20th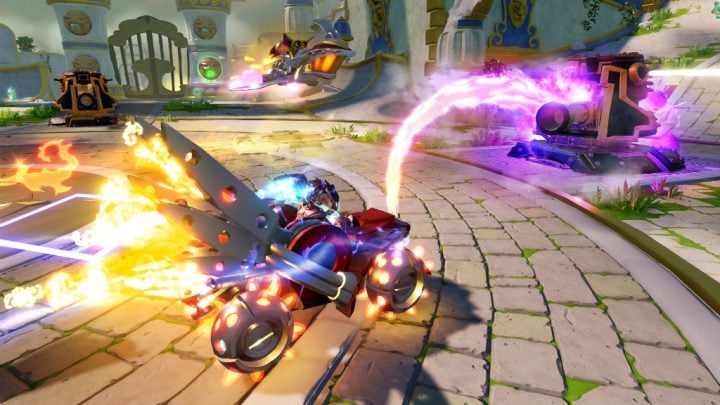 Disney Infinity 3.0 launches this weekend and on September 20th it's Activision's turn to strike back. Skylanders SuperChargers has more than just a new campaign and all new physical creatures to collection. The game has matching vehicles to go along with its new characters and pairing them together gets players extra power-ups. To be clear, any Skylanders figure works with the new vehicles, but only the new characters and figures get the extra bonuses.
The extra vehicles and upgraded characters are needed because an even more dangerous vehicle threatens to destroy Skyland for good. Skylanders SuperChargers starter packs for Nintendo's Wii U gaming console comes with two exclusive figures that double as Amiibo add-ons: Bowser and Donky Kong.
Read: Skylanders Superchargers Impressions
Skylanders SuperChargers is coming to the Xbox One, Xbox 360, PS4, PS3, Wii U, Wii Nintendo 3DS and iOS.

As an Amazon Associate I earn from qualifying purchases.