17 Reasons Why You'll Love the iPhone 6
We're getting closer to the iPhone 6s release date but that doesn't mean that the iPhone 6 is no longer a great phone. We've been using Apple's 4.7-inch iPhone 6 since September and there are still plenty of things to love about this phone a year after its release date.
In the first half of 2014, we heard a ton of rumors about larger iPhone models, models that would replace the iPhone 5s and take on big screen Android devices from the likes of Samsung and HTC. iPhone 6 and iPhone 6 Plus rumors really started to heat up in July, August and September as Apple started production and its final preparation for launch.
In September, Apple debuted the 4.7-inch iPhone 6 and 5.5-inch iPhone 6 Plus, two large iPhones to compliment the 4-inch iPhone 5s and 4-inch iPhone 5c. Like millions of others, we ordered the 4.7-inch iPhone 6 ahead of its release date and we've been using it ever since. That was nearly a year ago.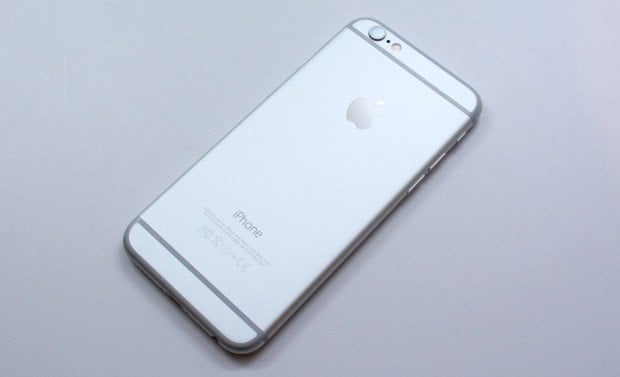 Now, rumors are starting to talk about a successor for the iPhone 6 and iPhone 6 Plus. Apple is reportedly working on an iPhone 6s and iPhone 6s Plus for 2015. While nothing is confirmed, Apple releases a new iPhone every year so it should only be a matter of time before the iPhone 6 is relegated to non-flagship status.
The iPhone 6s release date isn't official just yet but thanks to an iOS 9 release confirmed for the fall, we know that it will probably land in the usual iPhone release window in September or October. And while there are several reasons to consider waiting for its arrival, there are also some reasons to consider the iPhone 6 right now and going forward.
We've been using the iPhone 6 for nearly 10 months now and while it's getting older, there's still a whole lot to like. Today, we want to take a look at a few things we love about the iPhone 6. Keep these in mind as you prepare to buy your next iPhone or Android.
iOS 9 & Longevity
At WWDC 2015, Apple announced a brand new iOS update that will be heading to the iPhone 6 this fall.
iOS 9 is Apple's new operating system and it will follow the iOS 8.4 update that just arrived for the iPhone 6 last week. iOS 9 is coming with a number of different features though our favorite is a real tangible battery life boost for the iPhone 6.
Once the iOS 9 update rolls out to the iPhone 6, you'll not only gain access to new battery saving features but also a full extra hour of battery life. That's absolutely huge for a device that's approaching its one year anniversary.
iOS 9 is going to be the first in a long line of iOS updates for the iPhone. Apple's rolling out iOS 9 to the iPhone 4s, its fourth major iOS update, and that could mean an additional year of software support for the iPhone 6. Apple's tendency is to offer three years before kicking a device to the curb.
This is big for two reasons. One, it means that you can safely invest in the iPhone 6 right now or three months from now when the iPhone 6s comes out. And two, it means that the iPhone 6's software support still makes Android software support look silly. Android phones are lucky to get 24 months of support from carriers.

As an Amazon Associate I earn from qualifying purchases.