Holiday Gift Guide 2012: Best Tablets
Like the smartphone market, the tablet market at the end of 2012 is chock full of options making shopping for one particularly difficult shoppers this holiday season. From the Apple iPad to the plethora of Android powered tablets, shoppers have a vast array of tablet options to pick up for loved ones or for themselves this shopping season.
Given the amount of devices available, shopping for a tablet isn't an easy process. Some tablets possess larger displays for larger content. Some are smaller so that they are easier to manage whilst on the move. Some have large batteries. Some don't have rear cameras. Others have high resolution displays while some tablets toil with last-gen resolution. And those are just a few things that shoppers need to keep in mind when shopping for a tablet.
Needless to say, shopping for a tablet this holiday season might be as difficult as it has ever been. We're here to help though.
Read: Holiday Gift Guide 2012: Best Smartphones.
There is a tablet out there for just about everyone. From first time buyers to experienced tablet owners to content consumers to those who love to read electronic books, the tablet market has devices that will appeal to just about every walk of life. There are also a ton of junk tablets out there from companies trying to capitalize on the tablet industry's popularity. Both of those unfortunately make narrowing down tablet options difficult.
Here, in this Holiday Gift Guide for 2012, we'll narrow down the options and give you a list of what we consider the best tablet options available on the market right now to those looking to get a quality tablet this holiday season. There will likely be some familiar faces and some that shoppers may not have heard much about. All of them though should be on any tablet shopping list this holiday.
iPad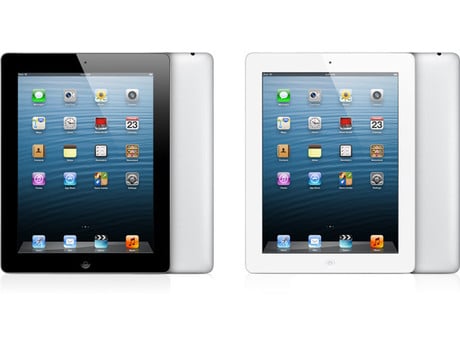 In November, Apple released its new fourth-generation iPad which replaced the third-generation iPad that was released in March of this year. The new iPad fourth-gen features some upgrades over the older model, but still keeps the same price points and 4G LTE data speeds.
The new iPad comes with an A6 processor for enhanced graphics and gaming, the new Lightning dock connector, an upgraded FaceTime camera, and Sprint 4G LTE. It runs iOS 6, Apple's latest operating system and also features the same 9.7-inch Retina Display found on the older model.
Those looking for a solid, all-around experience will find it with the iPad and its starting price of $499 is the industry standard.

As an Amazon Associate I earn from qualifying purchases.