Jeep Delivers First Official 2018 Wrangler Photos & Details
FCA just confirmed the 2018 Jeep Wrangler, offering up a very limited number of details about this all new Jeep coming in 2018. The next gen Wrangler is official, but Jeep is teasing out the information ahead of a full reveal at the LA Auto Show on November 29th.
Thanks to three new official 2018 Jeep Wrangler photos we have the best look yet at the all new Wrangler and we are able to pick out some of the things that remain the same including the iconic round headlights and a fold down windshield as the 75th Anniversary Edition Wrangler we last reviewed.
Jeep did not announce a 2018 Wrangler release date or any type of models and 2018 Wrangler pricing yet. In the photos we see a 2018 Jeep Wrangler Unlimited Sahara and a 2018 Jeep Wrangler Rubicon. We know that this will include more advanced safety systems and technology than any Wrangler that's come before it.
As you can see in the photo above you can get a lot of open air driving in the Wrangler, and according to Jeep there are dozens of door, top and windshield combinations that are part of the 2018 Wrangler. You can take the doors off and customize your 2018 Jeep Wrangler with hard top and soft top options, which is a key part of Jeep ownership.
In addition to the round headlights, the new Wrangler design keeps the square tail lights and a distinctive grille. There are now lights and markers on the front fender flare. The Rubicon appears to feature red accents on the dash and it looks like this is in a manual configuration. So far we've only spotted one easter egg, a red Willies Jeep on the rims, but there are likely many more hidden throughout the Wrangler.
Jeep added Apple CarPlay support to the 2018 Compass, and it is possible that the upgraded technology mentioned in the announcement includes this must have car feature.
Here's what FCA had to say about the 2018 Jeep Wrangler;
"The most capable SUV ever delivers even more legendary Jeep® 4×4 capability, a modern design that stays true to the original, advanced fuel-efficient powertrains, more open-air options, and is loaded with more safety features and advanced technology than ever before. The all-new Wrangler's unique design includes an instantly recognizable keystone-shaped grille, iconic round headlamps and square tail lamps, improved aerodynamics, a convenient fold-down windshield for off-road purists, even more open-air freedom, and dozens of different door, top and windshield combinations."
We will see more 2018 Jeep Wrangler photos and learn about models, pricing, powertrain and the 2018 Jeep Wrangler price at the Los Angelos Auto Show on November 29th.
You Need These 10 Must Have Car Features: Find Out Why
Smart Cruise Control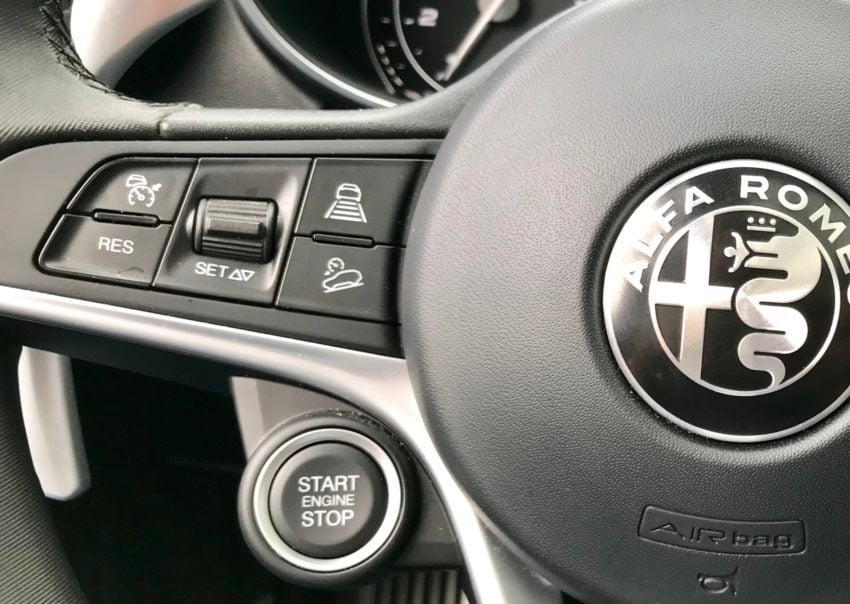 Do you hate constantly adjusting your cruise control, or giving up on cruise control because of traffic or due to a driver in front of you who keeps changing speed? You need a smart cruise control system.
Smart cruise control goes by many different names. You may see it listed as Radar Cruise, Adaptive Cruise or Intelligent Cruise control. Whatever it is called, it will allow you to set your cruise control and then stay with the flow of slower traffic.
Here's why we love it and why you need it. You get on the highway and set the cruise at 76 miles per hour. You also set the distance you want kept between you and the car in front of you. There are typically three or four settings so you can be close or keep a lot of space. Now you simply steer and your car will go 76 mile per hour when traffic allows it or there is no one in front of you. When someone is in front of you going 73 mph, the car automatically slows down to keep you the distance you choose from that car. This is indispensable in traffic and on long road trips.
Not all smart cruise control systems are the same. Some of work at all speeds, while others only work above a specific limit. Some systems can bring you to a complete stop in traffic and then restart without you needing to touch a pedal.
You can find adaptive cruise control on cars as cheap as $18,500 like the Toyota Corolla, and as an option on many cars below $30,000. Even on pricier cars you may need a higher trim level or special package to get this feature.