2018 MacBook Air Deals Take $150 Off at B&H Photo
You can save $150 with 2018 MacBook Air deals at B&H Photo through the end of the week. If you are looking for a new MacBook Air for under the tree or to treat yourself, this is one of the best deals you can find.
B&H Photo takes $150 off most MacBook Air models through December 22 at 11:50 PM Eastern.
This is the biggest MacBook Air discount we've seen so far, and it's an exciting deal on the brand new 2018 MacBook Air that Apple just announced this fall. That's a big savings on a new model that is a major refresh.
You can save on the gold, silver and space gray models. The entry level MacBook Air is $1,049 with 128GB SSD and 8GB of RAM. Compared to Apple or Best Buy, that's $150 off and you get free shipping.
B&H Photo also offers $150 off the 256GB SSD 16GB RAM model, knocking the price down to $1,449.
You can also save $100 on most other 2018 MacBook Air models. The only model that isn't on sale is with a 1.5TB SSD.
The 2018 MacBook Air is a good laptop that is going to meet the needs of most users. While the MacBook Pro is a better option if you are looking for heavy lifting, the Air model is perfect for most students, home users and business users.
If you are looking for something else, here's our listing of the best MacBook Air alternatives. We also have a look at the reasons to buy the 2018 MacBook Air and the reasons to wait.
8 Best MacBook Air Alternatives
Dell XPS 13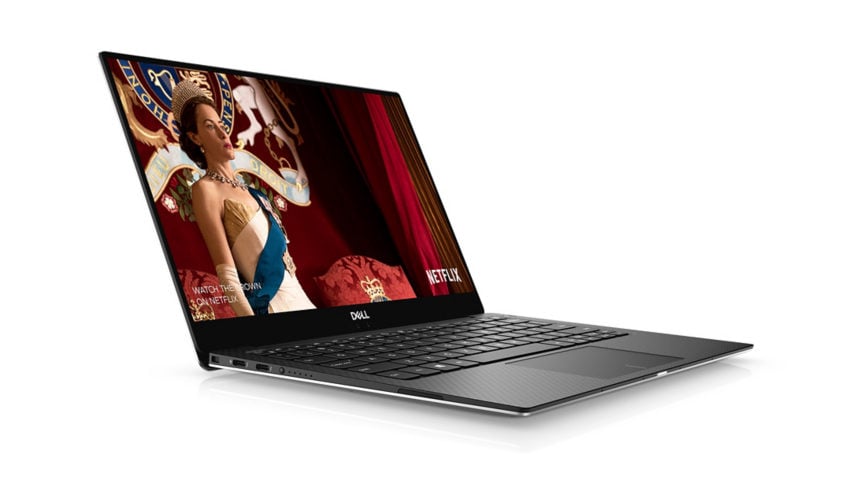 The Dell XPS 13 is a thin and light and one of the most popular MacBook Air alternatives you can buy. It is available from $849 up to $1600, depending on what you need.
There are a lot of options to choose from compared to the MacBook Air, and you can find it at Best Buy or customize it at Dell. We love this model because of the Infinity Edge display and the high resolution options.
We recommend going with at least one step up from the base model so that you get 8GB of RAM and a 256GB SSD. These are the minimums that most users will need.
The XPS 13 is 2.67 pounds, features a 13.3 inch display that is available in 4K with touch if you want the extra resolution and features. The XPS 13 battery life is up to 19 hours and 46 minutes on the models with a 1080P display.
It comes with a one year mail in warranty service standard. You can add up to four years of premium support with AppleCare like coverage.
Starting at $849 at Dell and Best Buy